Paris is undeniably a lively city. It's easy to assume otherwise, especially since most movies and TV series depict the French capital as this serene romantic destination. For the most part, it is. But as a whole, Paris is a bustling metropolis populated by millions of people. Not to mention the hordes of tourists that visit the city every year. So if you're planning on relocating to Paris, expect that a good number of neighborhoods here are lively, with a lot of hustle and bustle. And that's not necessarily a bad thing. Case in point: the beautiful Montorgueil district.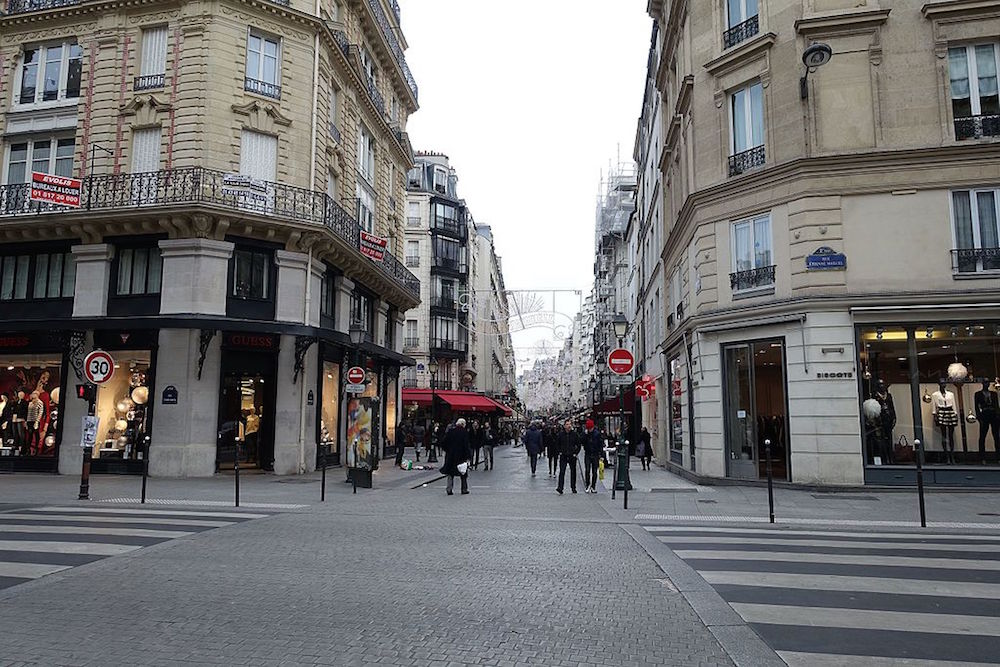 Parisian District for Pedestrians
Thank goodness Paris is such a beautiful city. It makes walking around all the more fulfilling. And here in Montorgueil, you'll be doing a lot of strolling. The cobblestone streets in this neighborhood are made for walking, even though public transport is still very much available in this part of town. You're not exactly left with no choice but to walk around, per se, but rather you'll feel obliged to simply because most locals already walk a lot here. You'll feel left out if you don't, most especially since this district has quite a solid community. It'd be a shame if you don't make friends in your new home!
Source: Wikimedia Commons
The Hipster Neighborhood of Paris
People working with laptops in charming cafes, men with long hair wrapped in top buns, women dressed in bohemian-style clothing—these are the type of people you'd probably see most often in Montorgueil. It's practically become the hipster haven among the Parisian neighborhoods, beating out the likes of Montmartre and the Latin Quarter. And this isn't necessarily a bad thing. With the fresh new vibe this youthful community offers, you can expect to see and experience a different side to Paris you otherwise wouldn't have in other areas. There's still a lot of luxury apartments and mainstream establishments here, but there's more quirk than work in this district.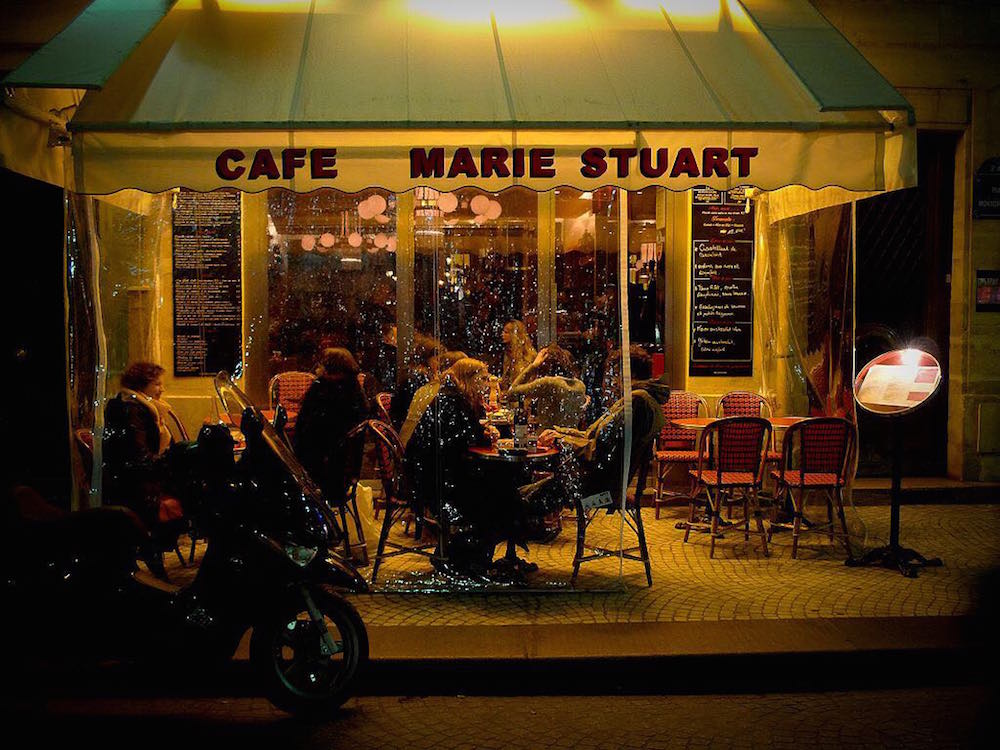 Source: Wikimedia Commons
The Lively Rue Montorgueil
In every neighborhood in Paris—or even in any city around the world—there's often that one street that's central to the community. A specific pathway where you can find everything and everyone. Here in Montorgueil, that's the eponymous street, Rue Montorgueil. This lively and festive street alone, lined with markets, cafes, restaurants, boutiques, and more, make living in this district all the more worth it. The place is so full of energy, with so many things going on that, even if you were still a tourist, you'd get a good peek out of what local life in Paris is all about.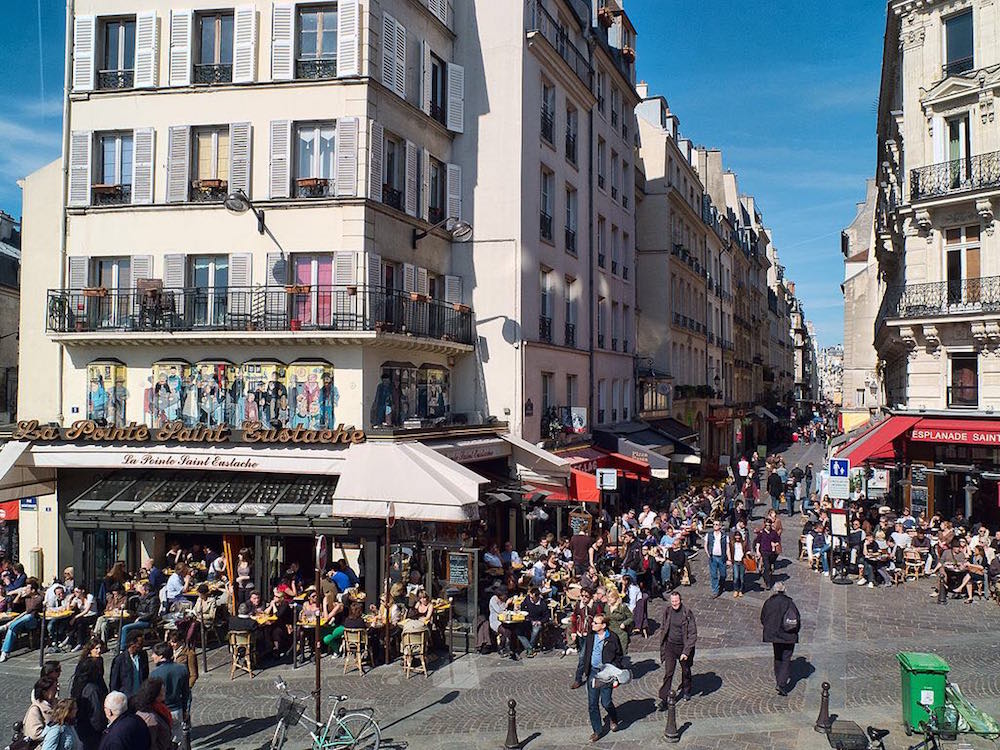 Source: Wikimedia Commons
Some of the Best Markets of Paris
Everyone knows that living in Paris is costly. You may have jumped for joy at the thought of getting relocated to the French capital, but once you realize just how much you need to spend to maintain a certain lifestyle here, you'll see that that there's more to the city than the romanticism and glamour it offers. And when it comes to food, you'll likely want to frequent markets instead of expensive food shops. Luckily, Montorgueil has some of the best markets in the city and they aren't smelly either. Here, they offer fresh produce and even some quirky souvenirs, all at affordable prices!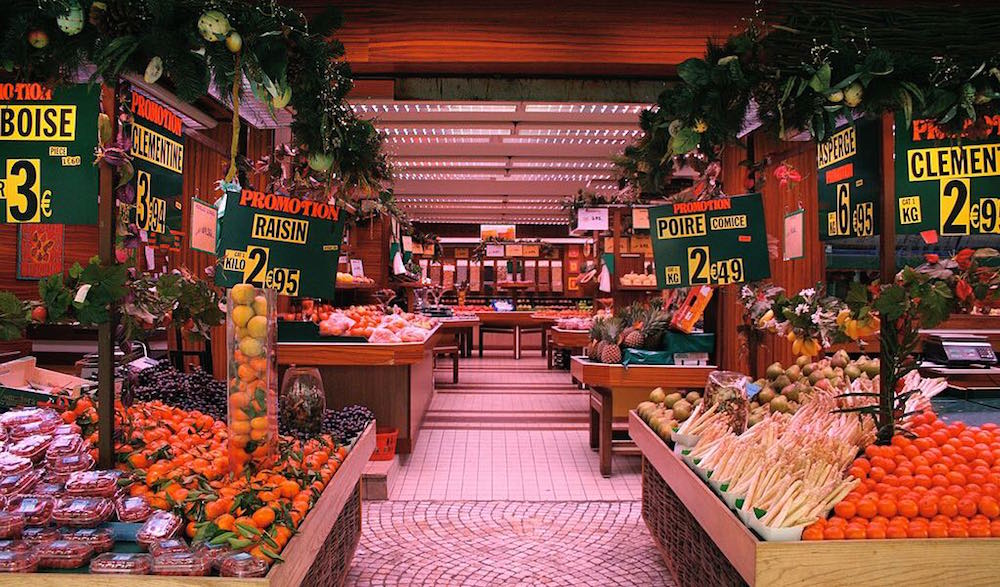 Source: Wikimedia Commons
Great Collection of Culinary Hotspots
Essentially, it's not a Parisian district if it doesn't have a dozen or so delectable culinary hotspots. And with a neighborhood like Montorgueil that's full of hipsters, you just know there's a lot of quirky cafes in the area as well. But what's so interesting about the restaurants here is that they're quite diverse. From fine dining to cheap hole-in-the-walls, you'll see a place that will fit your budget and feed you some great food. Most notoriously, L'Escargot on Rue Montorgueil is famous for serving the French snail delicacies that's long been one of the country's most controversial dishes.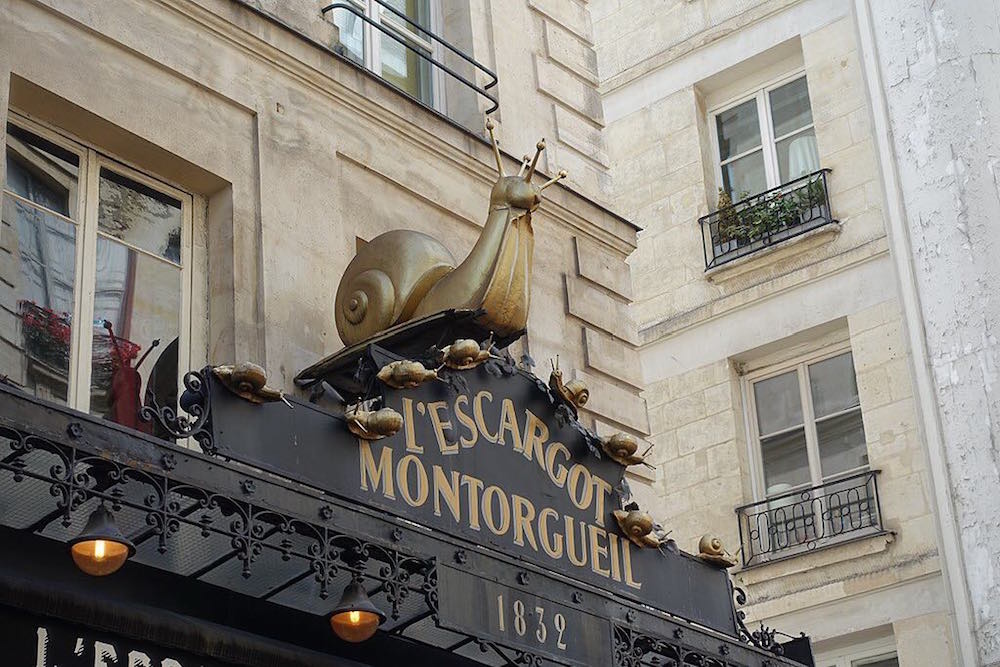 Source: Wikimedia Commons
Affordable Shopping in Paris
Getting a new wardrobe in Paris doesn't have to lead you to bankruptcy. As much as you'd want to dress in French designer clothing—especially when you want to strut down the French fashion capital—if your budget can't reach it, forget about it! Instead, you can still get a few Parisian style staples in the many affordable shopping districts in Montorgueil. Here, you'll see vintage shops, concept stores, and discount shopping centers where you can shop till you drop without taking too huge a toll on your finances. Places like Yaya Store along Rue Montmartre and Espace Kiliwatch on Rue Tiquetonne are great options!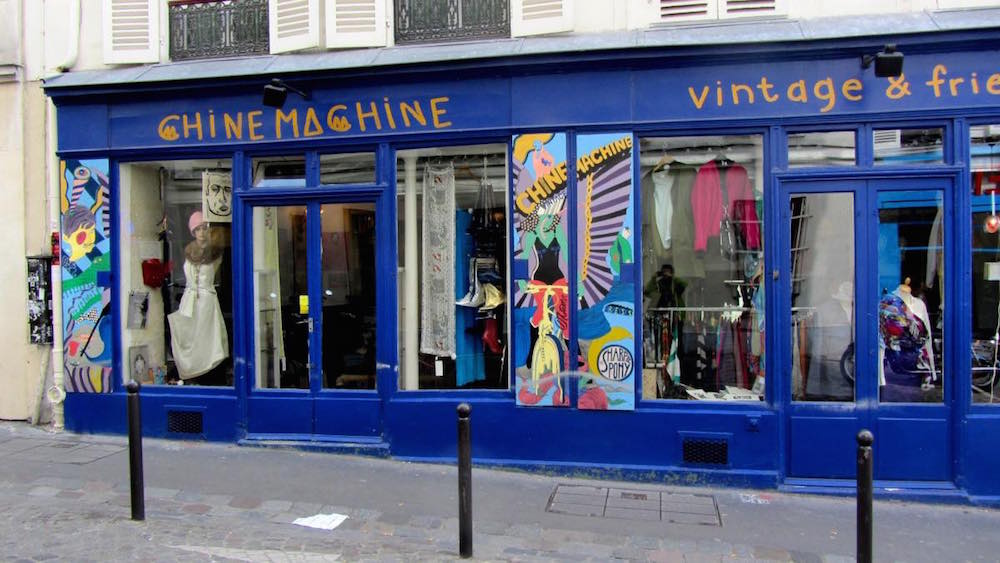 Source: Wikimedia Commons
You'll have loads of fun living in a district like Montorgueil in Paris! It's a lively neighborhood with a strong sense of community, backed by charming markets, affordable shopping districts, and excellent restaurants! All that and a hip young vibe as well!