What gives Paris its flavor? It's no secret that the French capital has its quirks and charms, but there are certain places within this city that add to that. Areas in which the beauty, fascination, and passion of the city are on maximum. Not to mention a window into the past and what helped make Pari the shining and sparkling city it is today. Without a doubt, such a place is the Latin Quarter. It looks like the past but the vibe is pretty much the present. Living here would be quite the adventure, wouldn't it?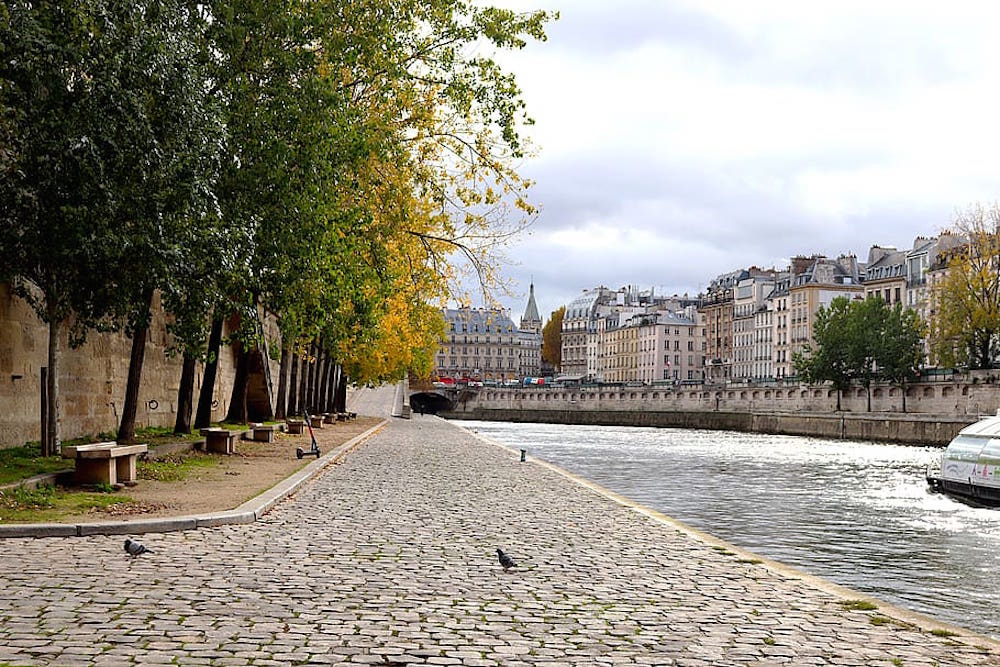 The 'Young' Neighborhood of Paris
If there's one word that can best describe the Latin Quarter of Paris, it's ironic! How so? Because while it's one of the oldest parts of the French capital, it's also the youngest neighborhood at the same time. Students, young professionals, and new families have all settled down in the beautiful apartments and houses this centuries-old district,. They give new life to the ancient streets and old structures that stand here. In cafes, you'll likely see students studying, laptops and highlighters on-hand. On the streets, professionals in their 20s and 30s are rushing off to work. You won't find a Paris neighborhood quite like this one!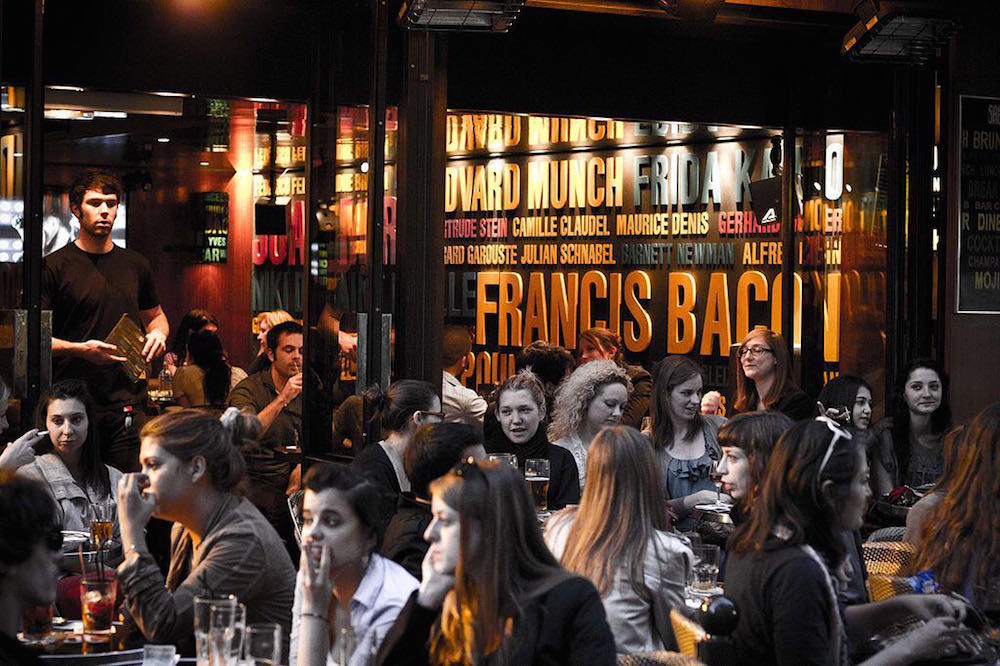 Source: Wikimedia Commons
A Beautiful Stroll
Wouldn't you want to live in a place that's a feast for the eyes? Where every corner looks like a postcard? That's exactly what you'll get in Paris' Latin quarter. From the cobble-stone streets to the medieval-style corners, this is a part of Paris that looks like no other. The convergence of modern-day establishments with the classic architecture makes for quite the view indeed. And, of course, the historic churches are always a fascinating sight! Even if you don't practice the Roman Catholic faith, even you would be bewitched by the monumental beauty of the church of Saint Etienne du Mont and Eglise Saint-Medard, among many others.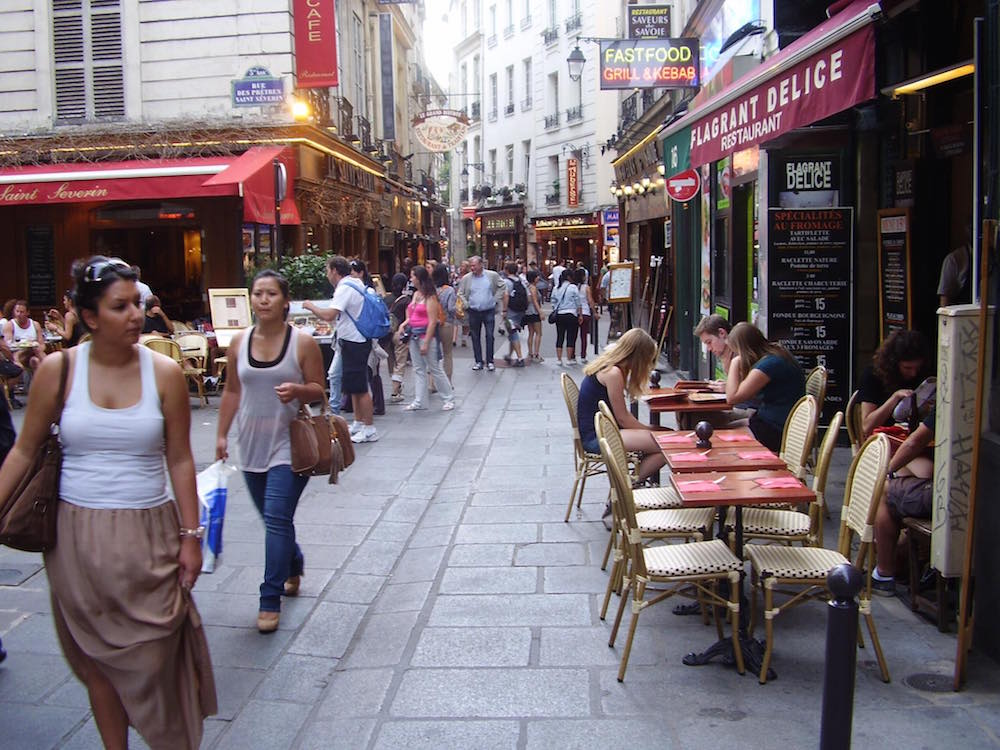 Source: Wikimedia Commons
A Foodie's Paradise
Of course, you can't forget about the food! That's a particular highlight for living in Paris in general. In fact, there are even some people who've moved to the French capital just so they can enjoy that fine food on offer here. And you won't find a scarcity of that in the Latin Quarter! Rue Mouffetard, for example, still sets up their world-famous food market, one that has gone on for about a century or so now. Fresh ingredients and other delectable treats await bargain shoppers here. For a fine-dining option—and if money isn't an issue—the legendary La Tour d'Argent is the perfect culinary destination.
Source: Wikimedia Commons
Crazy for Cheese
Though if there's one specific food item the Latin Quarter is known for, it's cheese! everyone knows that French cheese is some of the best of its kind, with different tastes and flavors among them. Here in Paris, some of the finest shops where you can get either some nice slices, a sumptuous triangle, or a full wheel, can be found in this district. They include Androuet Fromagerie, Fromagerie Laurent Dubois, LouLou, and more. You'll likely benefit from shopping at any one of them if you plan to host a soiree in your place with some delicious wine.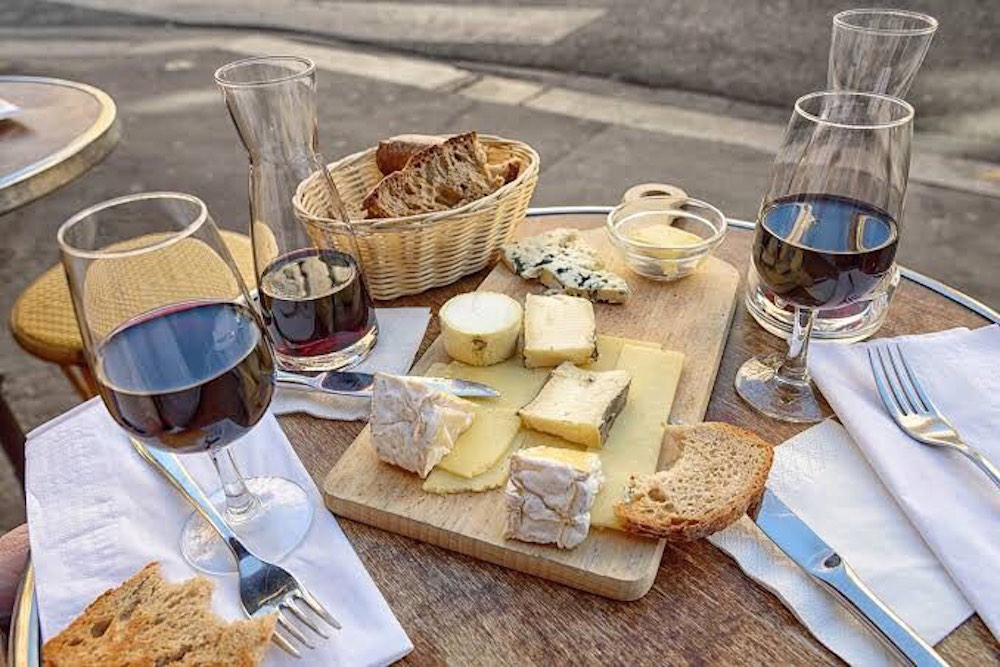 Source: Wikimedia Commons
Lots of Entertainment
Seeing as the Latin Quarter is one of the liveliest corners of Paris, of course there will be a lot of entertainment in-store! Your nights and weekends will all be accounted for in this beautiful district! First, there's the world-famous cabaret, Paradis Latin! Whether you're just visiting Paris or living here, you've got to see at least one cabaret show in your lifetime. The extravagance, pageantry, and showmanship are truly breathtaking. But if you want your entertainment to have a little bit more drama than scantily-clas dancers, you can head on over to Théâtre Huchette instead.
Source: Wikimedia Commons
Peaceful Retreats
Despite all the hustle and bustle in this area, the Latin Quarter also has a few quiet spots where you can simply retreat to and have some time for yourself. After all, everyone deserves a break every once and a while. Yes, Paris is an exciting city, but if you don't take it easy at times, it will exhaust you. Here in the Latin Quarter, parks like the Luxembourg Gardens, Jardin des Plantes, and Square René Viviani are perfect for getting some much-needed fresh air to clear your thoughts. Go on and take al little stroll and let your mind wander.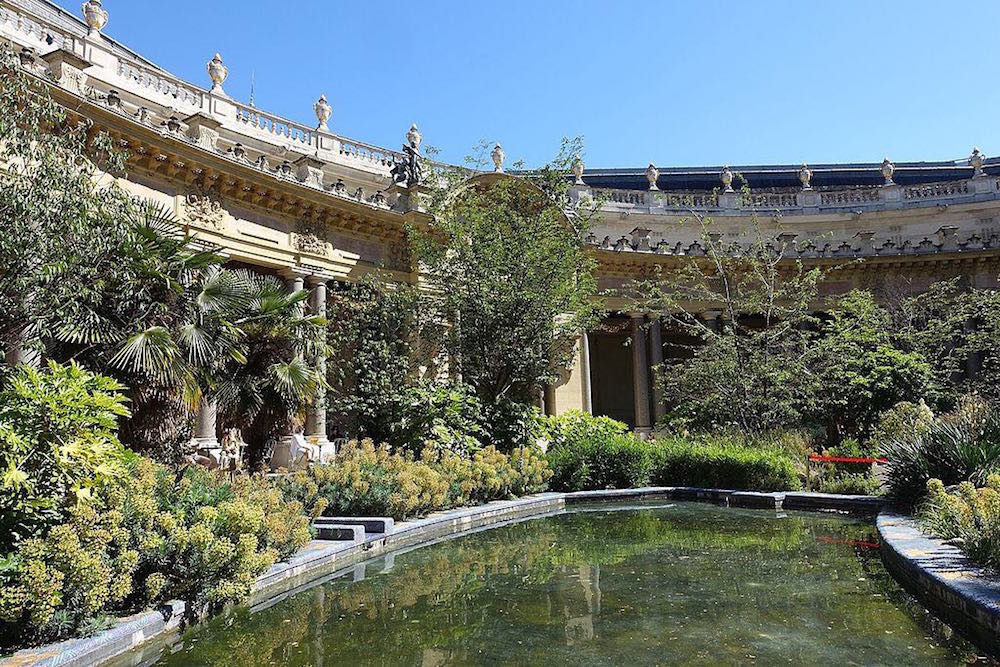 Source: Wikimedia Commons
The Latin Quarter of Literature
Retreating from the rest of Paris doesn't always have to mean taking a stroll in a park. If that's not how you want to spend your free time, perhaps a literary adventure would do? After all, who wouldn't want to sit in a warm cafe, have a cup of coffee and get lost in a good book? And with so many cafes in the Latin Quarter alone, you'd want to read an entire library to fill in your free afternoons. Which is why a go-to shop in this part of the city is Shakespeare & Co. You'll find a lot of great novels and beloved classics here!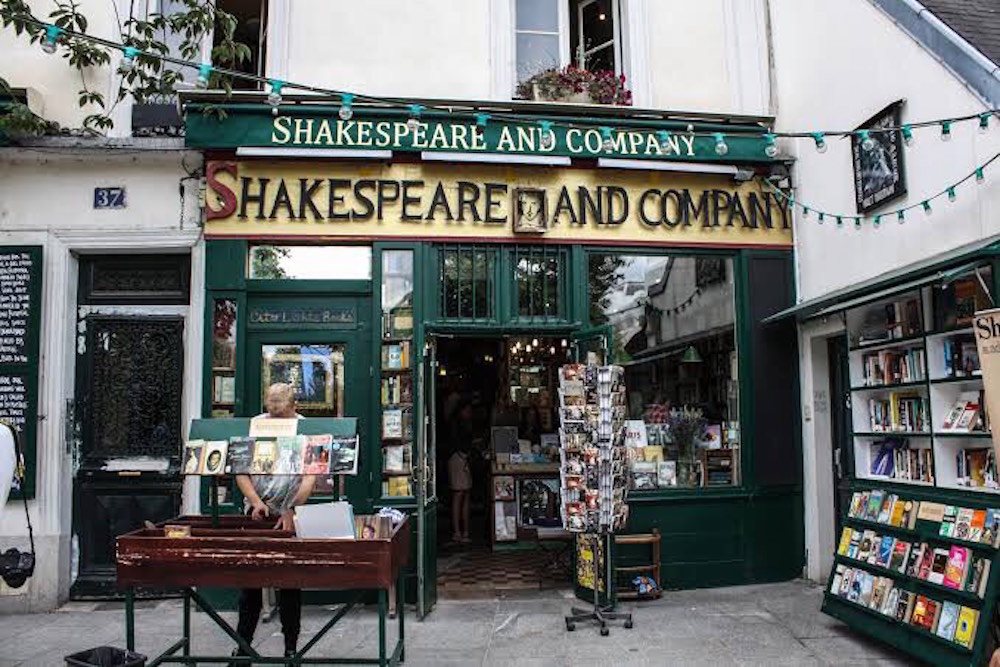 Source: Wikimedia Commons
The Latin Quarter of Paris is the place to be if you want to live out a life of excitement, pleasure, passion, and spice! The other Parisian districts don't hold a candle to this part of the city when it comes to those things!