While it may not seem like it at first, Paris is actually one of the friendliest cities to animals. Your adorable pets will have the time of their lives exploring the French capital, even as happy a time as you probably will too. In fact, isn't it the perfect picture of Parisian chic when you walk your dog—preferably a French poodle—along the Champs-Élysées? Or when you snuggle with your kitty cat as you stroll along the cobblestone streets of the Marais district? Either way, you'll find a few cafés in both areas and more that welcome these cute critters. Here are a few worth noting!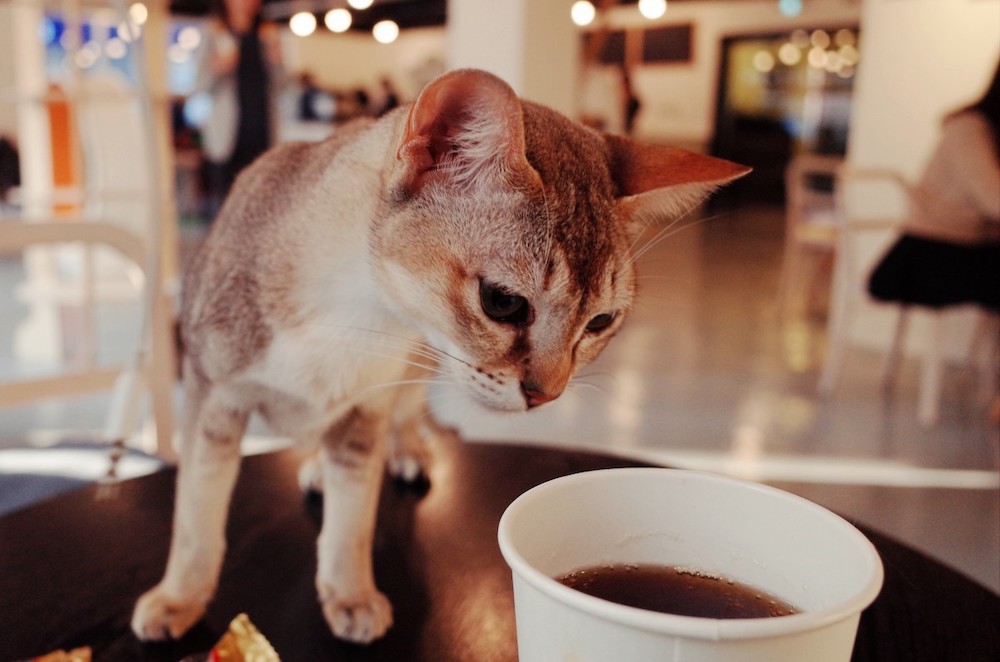 A cup of coffee with a cat is probably something you didn't expect to have in Paris but it's what makes Le Cafe des Chats worth visiting. Literally translates as "The Cafe of Cats" in English, this culinary hotspot welcomes people and their pets to enjoy their sweet treats, peaceful ambiance, and sumptuous caffeine. Do note that you need to like cats in order to enjoy your time here. Because even though you personally don't have. a feline friend yourself, there will be some hanging around and purring about in this establishment. It might even take some getting used to from your end.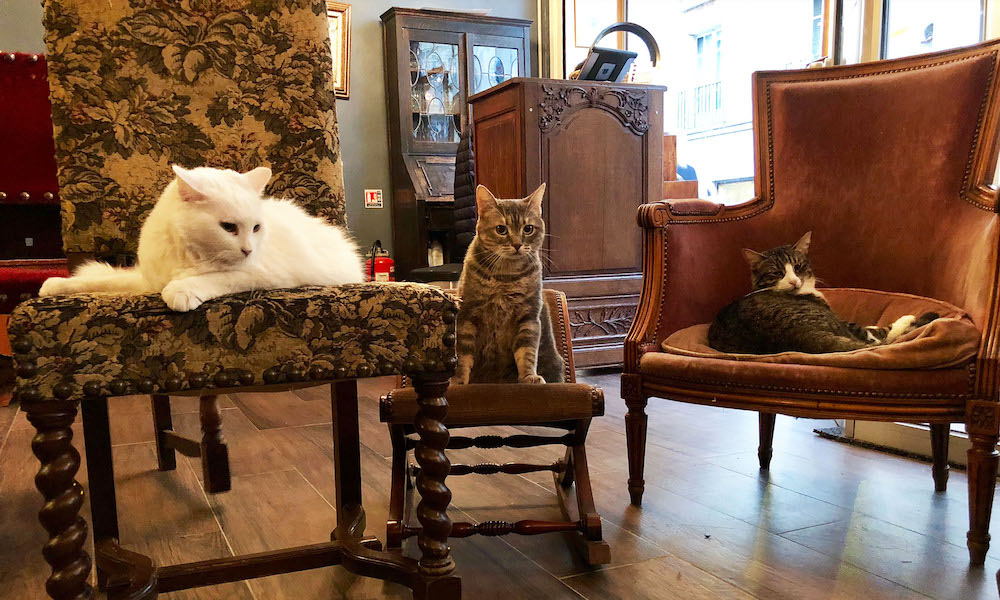 Source: Le Café des Chats
Now, if you think Le Café des Chats is full of cats, wait until you go to Chat Mallows Café! The place is practically run by these feline critters, with a whole troupe of them just lounging about in this adorable little hotspot. But don't worry, these cats are house-trained, got all their shots, and are mostly friendly with customers. And they won't disturb you all that much too. They might stare at you a little sometimes, but as long as you scratch their backs, they won't bother you all that much. Then again, you probably love cats and want to pet them all you want. That's the reason you came here, right?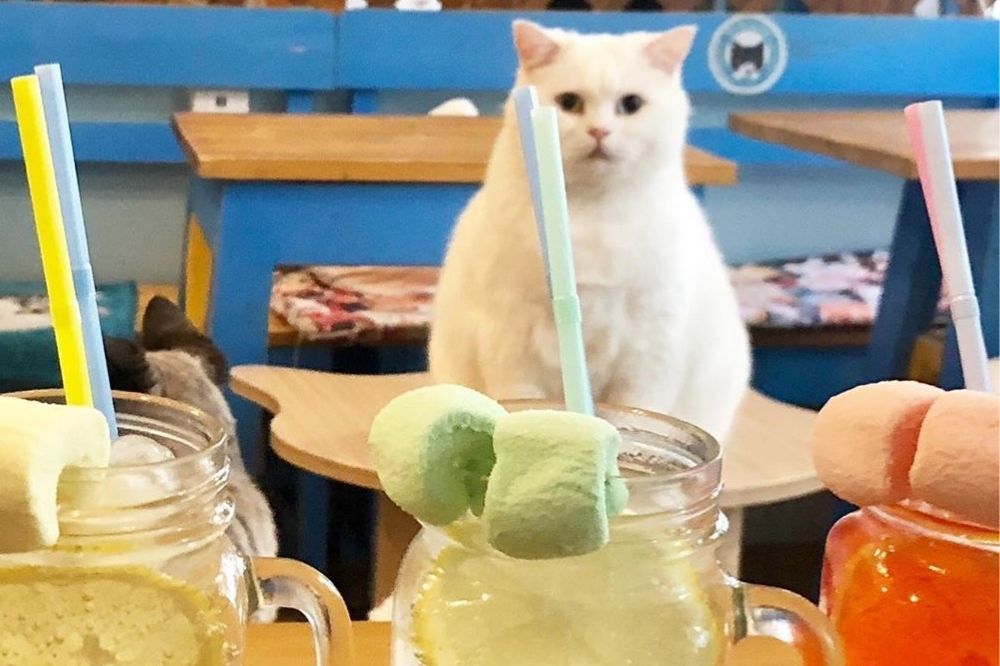 Source: Chat Mallows Cafe Instagram Account
With its classic ambiance and authentic Parisian cuisine, Le Bouledogue is probably one of those places that's perfect for a business lunch with a client. That is if your client won't mind seeing a puppy, a kitten, maybe even a turtle or a pet parrot fluttering about here. After all, as sophisticated as this place may be, it does welcome pets. Many times, they even serve these adorable critters as their own masters gobble up the delicious French food. And don't worry, Le Bouledogue is pretty strict with only welcome well-behaved pets in their establishment.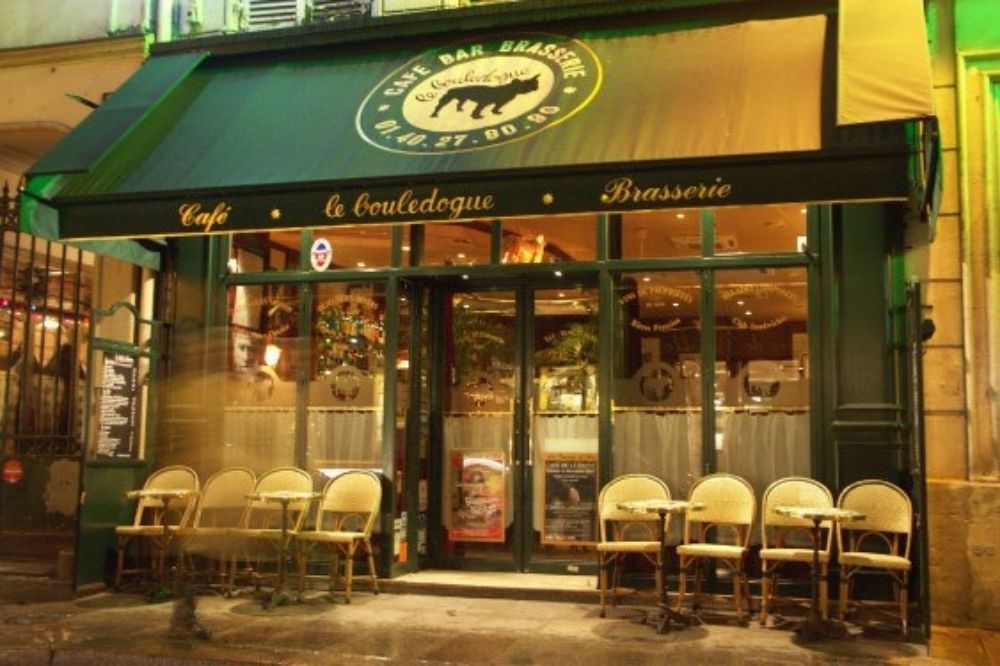 Source: Le Bouledogue Facebook Page
Remember the scene in the 1955 Disney film, "Lady and the Tramp," where the two main pups were gobbling up some delicious pasta on the street? Well, that's probably what you'll be reminded of when you dine in this humble little café in Paris. Especially when there are some dogs enjoying dinner around you as well. Very intimate and simple, Au Petit Sud Ouest is a must-try for anyone who wants to really dine the Parisian way. And what's more Parisian than eating near the Eiffel Tower? So if the dogs and other pets that are welcome here don't bother you, go eat at this place!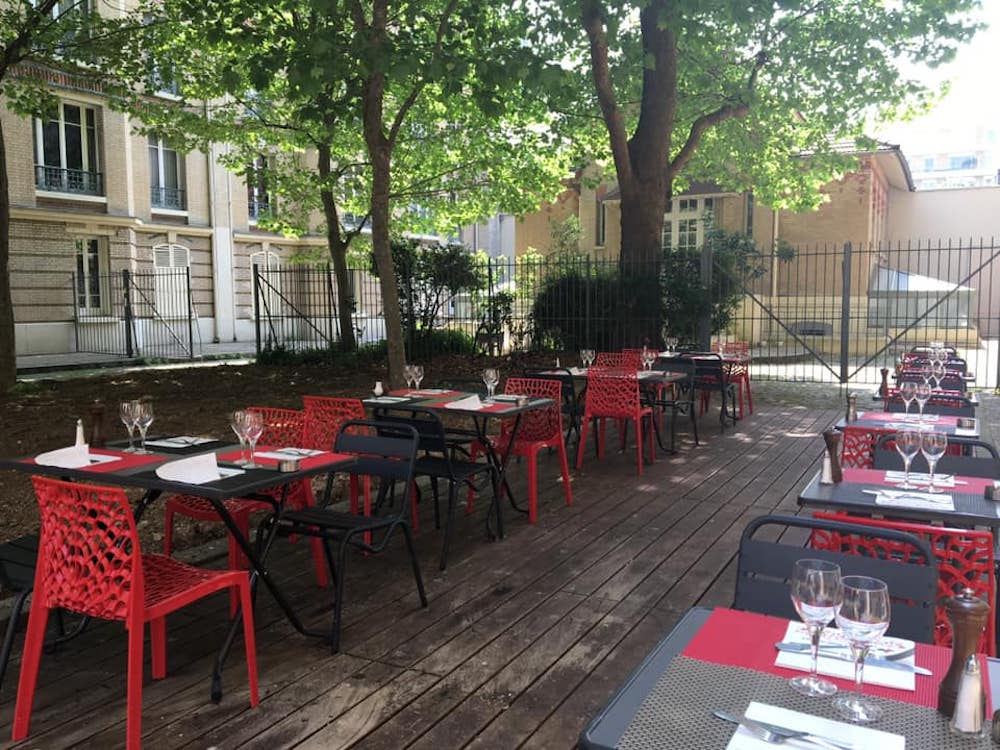 Source: Au Petit Sud Ouest Facebook Page
With its black decor and neon lighting, Le Bel' Vil Cafe almost looks like a nightclub than an ordinary café, doesn't it? But don't worry, this isn't some sketchy shop you'll commonly find in the Pigalle quarter, the place is actually a swanky little culinary hotspot that welcomes pets. Dogs are especially welcome and encourage to enjoy the delicious French dishes that dominate the menu. And the staff won't take it against you if you get some from your plate to feed it to your pet. After all, that's one of the charms of this place!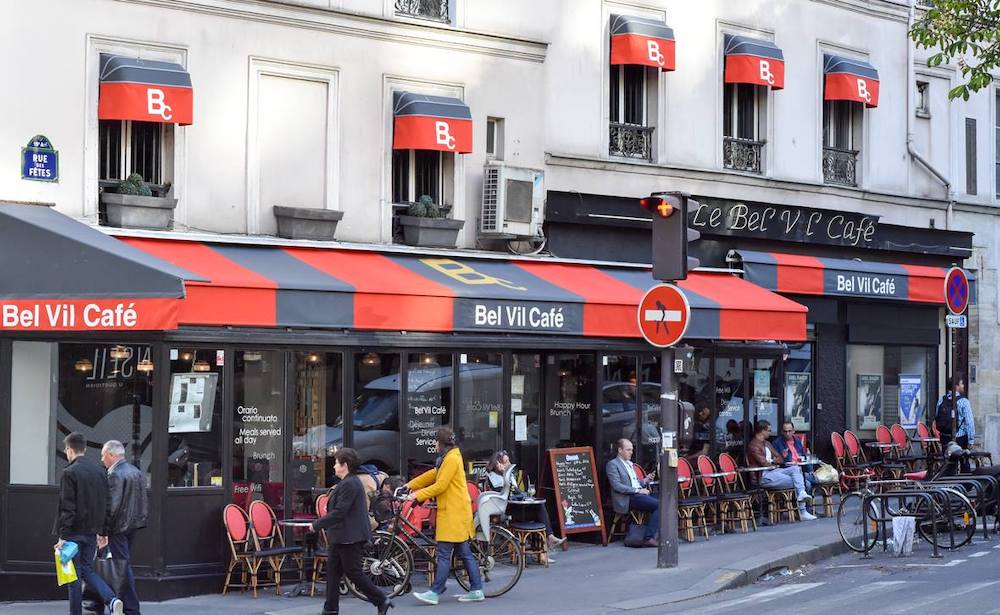 Source: Le Bel' Vil Cafe Facebook Page
Not only does Café de l'industrie Paris welcome your pets inside the establishment, but they actually have a reserved area just for your canine and feline friends as well. Let's face it, as much as you want to seem so Parisian that you can easily eat dinner with your pet by your side, if you're not used to it, you'll have a hard time. Looking after and petting your critter between every bite doesn't exactly sound like the best dinner scenario. So to benefit everyone, this hotspot dedicated a corner of their space where dogs, cats, turtles, birds, and all sorts of critters can hang around while you enjoy your meal.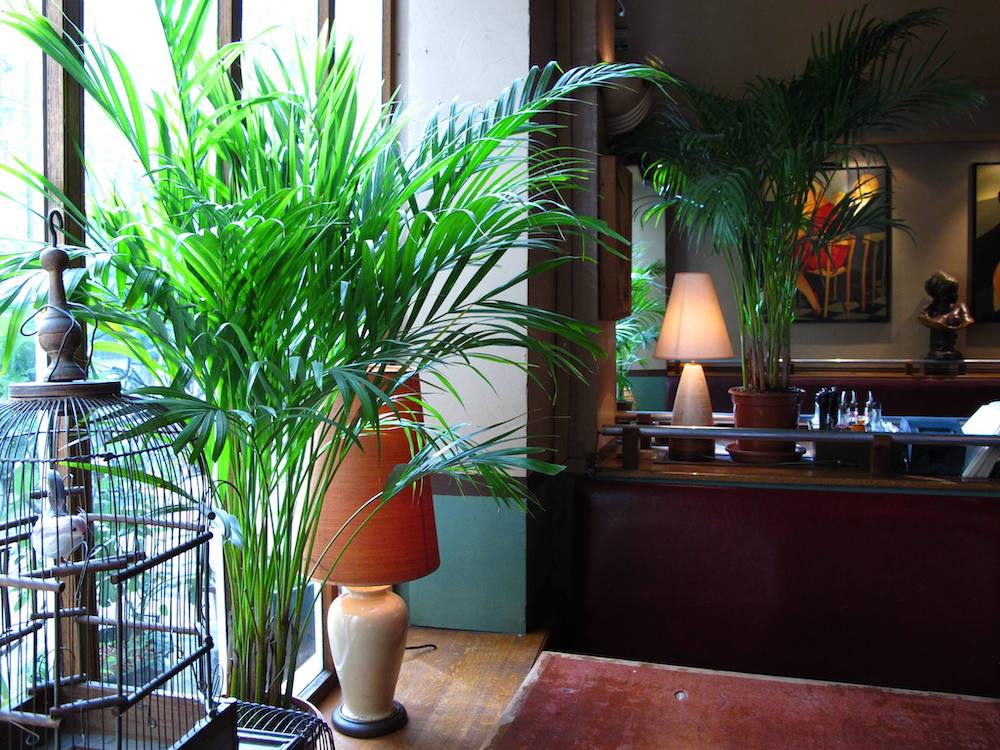 Source: Café de l'industrie Paris Facebook Page
Paris and pets go hand-in-hand. And if you don't believe that, just visit these amazing animal-friendly cafés to see just how welcoming the city is to its adorable critters. They're pretty novel in their pet-friendly policies. If only other cities were just as nice!

To ensure that you and your pet have a good time in Paris, go for a luxury rental for your accommodation here. It will fit you and your critters perfectly!