Brussels - Louise Stephanie III D
3 bedrooms
2 bathrooms
6 guests
160 m²
Min 5 nights
| | |
| --- | --- |
| 280 € | per night |
| 4 250 € | per month |
Or
PLEASE NOTE:
Rates advertised on the listing can vary based on the season and are subject to change without prior notice based on the length of stay and number of people. Please contact with your Rental Specialist today about your travel dates.
Discover Brussels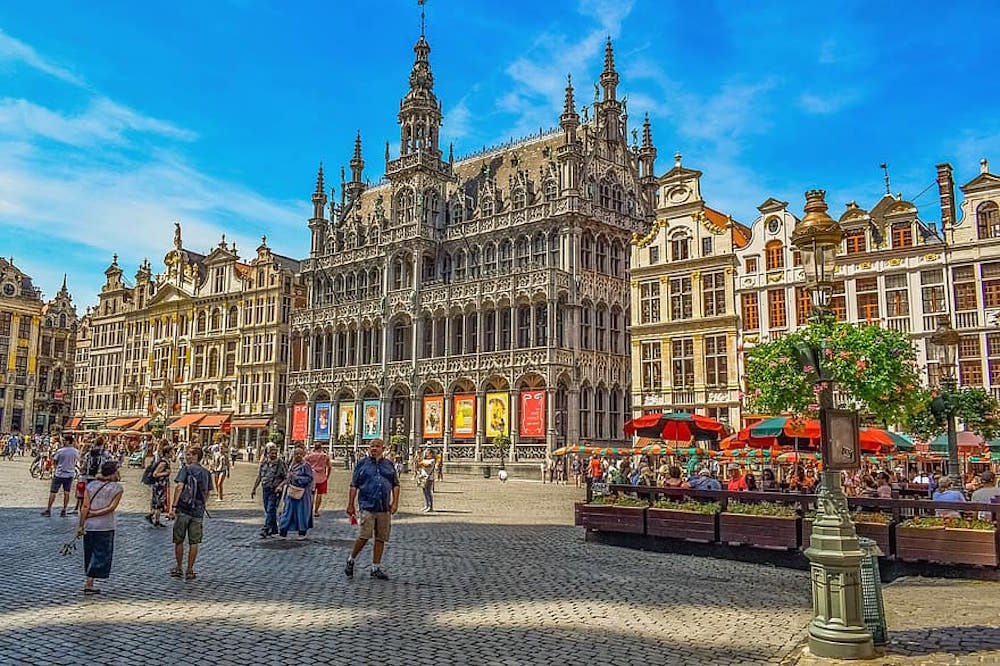 Living Costs in Brussels: What You Need to Know
August 24, 2020
With its elegant facade and respectable reputation, Brussels may seem like a very expensive city to live in indeed. However, once you've actually stayed and lived here for a while, you'll find that that's not exactly the case!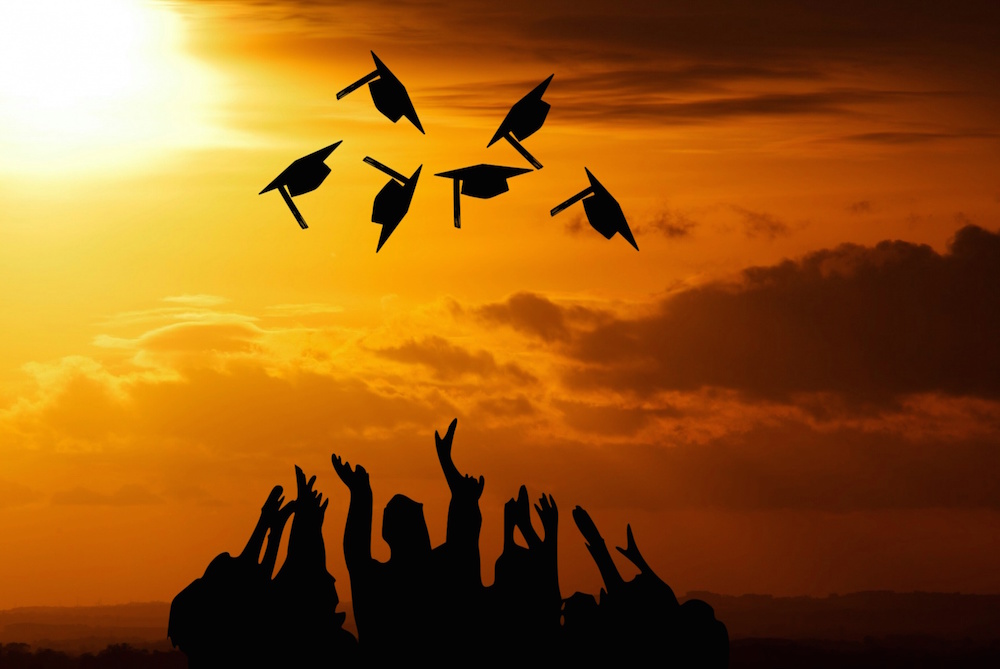 The Best Brussels International Schools to Look Into
August 23, 2020
Brussels is a great city for many reasons, not the least of which are the fine international schools that are found here. All students, be they local or foreign, will be given proper and undeniably high-quality education in any of these institutions.
Description
Our luxury apartment in Brussels is conveniently located right in the City center, at a street corner from the Prestigious Avenue Louise and the Historical Place Stéphanie. This luxury 3 bedrooms, 2 bathrooms luxury apartment, Louise Stéphanie IIID in Brussels, makes for an ideal starting point for travelers looking to explore the City many Landmarks. Its close proximity from the Palace of Justice, the Stock Market place and a multitude of Embassies, is also very advantageous for Financial and Political workers.

The construct structure is made of two large luxury mansions built in the late 17th century by architect Marshal Gerards. Recently renovated, the old building has conserved nearly all of his historical aesthetic and is characterized by an unusually rich ornamentation.

The roof is made of Bluestone top and the white stone facade is decorated all throughout with original molded frames. Each floors have large bay windows each surmounted by a cornice with vertical piers and framed by a border of pearls and decorative spandrels.

The balconies are supported by a caryatid and two atlases, all three wrapped and sculpted by the renowned Belgium Sculptor Julien Dillens.

Inside the building, a luxury and spacious marble entrance hall leads you to the elevator. There is also a secure gated parking for the guests traveling by car.

Configuration (third floor)
The three bedroom, 2 bathroom apartment has retained nearly all of its period features, notably the 11feet high ceiling, which certainly gives the visitor a sense of arrival. The two baroque balconies add even more to the presence of this charismatic apartment. Julien Dillens the famous Belgium sculptor wrapped and sculpted the caryatid and two atlases holding up the balcony balustrades.

A beautifully decorated apartment offering a superb living space, our luxury apartment rental in Brussels, Louise Stéphanie IIID, is perfect for sharing with friends or another couple.

The open plan kitchen has been modernized to a very high standard and benefits from the very best in kitchen fittings, between the touch control ceramic cooking hob, the steam oven, microwave oven, the electric plates warmer and the wine cooler, you can concoct your meals just like the professionals. Very spacious and comfortable, the kitchen, which is located in the center of the apartment, makes a great common area to share laughers right from breakfast.

The second living area is very light and airy room shared between a lounge area and a dinning area. The lounge is place to your home theatre, you can watch your favorite program on the 48 inches flat TV, plug your laptop to the TV for a better viewing experience, or simply relax, listening to music on the stereo while sipping a perfectly chilled glass of wine. The dining area is a great place to socialize around a meal, the dining table can seat up to 6 people. Alternatively, you can enjoy the sunny days by taking your meal on the balcony.

For days when you don't feel like cooking there is a large choice of local restaurants and convenience stores from which to pick from. The rue Dejoncker, just at your doorstep, is filled with bistros, pubs and restaurants in which you can order from a light lunch to a full on Belgium specialty. The market store Carrefour and the French baker chain, Paul Bakery, are just 2 mins away. The Place Marolles (20 minutes walking distance) is home to the most popular brocante in Brussels, you can find a variety of unusual objets. It is also home to the `Marseillais' a french café terrace famous for its large variety of Pastis, popular drink from the south of France.


Bedroom 1
The first bedroom is furnished, among other, with queen size bed with a leather bed head. A large mirrored wardrobe, flat screen TV and a desk with assorted chair.

Bedroom 2
The second bedroom is furnished with 2 single beds which can be easily put together to form a queen bed. The mattress have been designed specially for this purpose and so there is no uncomfortable gap between the beds. The single bed also have a leather bed head and a large wardrobe.

There is a large bathroom located between the two bedrooms. The bathroom has a toilet, two sinks, shower and a bathtub.

Bedroom 3
The third bedroom is very large and is furnished, among others, with a king size bed with leather bed head and many more furnitures including, among other, a vanity desk complete with chair, a leather foot rest, a long chair and a gueridon table with chair. The bedroom also benefits from an impressive wardrobe, furnished book case and its own private access to the second balcony.

The second bathroom has one sink, toilet and shower.

Additional rooms include a laundry room fully furnished with a washer and a dryer.
***
Parking is available on request at extra cost
Our luxury apartment in Brussels is conveniently located right in the City center, at a street corner from the Prestigious Avenue Louise and the Historical Place Stéphanie. This luxury 3 bedrooms, 2 bathrooms luxury apartment, Louise Stéphanie IIID in Brussels, makes for an ideal starting point for travelers looking to explore the City many Landmarks. Its close proximity from the Palace of Justice, the Stock Market place and a multitude of Embassies, is also very advantageous for Financial and Political workers.

The construct structure is made of two large luxury mansions built in the late 17th century by architect Marshal Gerards. Recently renovated, the old building has conserved nearly all of his historical aesthetic and is characterized by an unusually rich ornamentation.

The roof is made of Bluestone top and the white stone facade is decorated all throughout with original molded frames. Each floors have large bay windows each surmounted by a cornice with vertical piers and framed by a border of pearls and decorative spandrels.

The balconies are supported by a caryatid and two atlases, all three wrapped and sculpted by the renowned Belgium Sculptor Julien Dillens.

Inside the building, a luxury and spacious marble entrance hall leads you to the elevator. There is also a secure gated parking for the guests traveling by car.

Configuration (third floor)
The three bedroom, 2 bathroom apartment has retained nearly all of its period features, notably the 11feet high ceiling, which certainly gives the visitor a sense of arrival. The two baroque balconies add even more to the presence of this charismatic apartment. Julien Dillens the famous Belgium sculptor wrapped and sculpted the caryatid and two atlases holding up the balcony balustrades.

A beautifully decorated apartment offering a superb living space, our luxury apartment rental in Brussels, Louise Stéphanie IIID, is perfect for sharing with friends or another couple.

The open plan kitchen has been modernized to a very high standard and benefits from the very best in kitchen fittings, between the touch control ceramic cooking hob, the steam oven, microwave oven, the electric plates warmer and the wine cooler, you can concoct your meals just like the professionals. Very spacious and comfortable, the kitchen, which is located in the center of the apartment, makes a great common area to share laughers right from breakfast.

The second living area is very light and airy room shared between a lounge area and a dinning area. The lounge is place to your home theatre, you can watch your favorite program on the 48 inches flat TV, plug your laptop to the TV for a better viewing experience, or simply relax, listening to music on the stereo while sipping a perfectly chilled glass of wine. The dining area is a great place to socialize around a meal, the dining table can seat up to 6 people. Alternatively, you can enjoy the sunny days by taking your meal on the balcony.

For days when you don't feel like cooking there is a large choice of local restaurants and convenience stores from which to pick from. The rue Dejoncker, just at your doorstep, is filled with bistros, pubs and restaurants in which you can order from a light lunch to a full on Belgium specialty. The market store Carrefour and the French baker chain, Paul Bakery, are just 2 mins away. The Place Marolles (20 minutes walking distance) is home to the most popular brocante in Brussels, you can find a variety of unusual objets. It is also home to the `Marseillais' a french café terrace famous for its large variety of Pastis, popular drink from the south of France.


Bedroom 1
The first bedroom is furnished, among other, with queen size bed with a leather bed head. A large mirrored wardrobe, flat screen TV and a desk with assorted chair.

Bedroom 2
The second bedroom is furnished with 2 single beds which can be easily put together to form a queen bed. The mattress have been designed specially for this purpose and so there is no uncomfortable gap between the beds. The single bed also have a leather bed head and a large wardrobe.

There is a large bathroom located between the two bedrooms. The bathroom has a toilet, two sinks, shower and a bathtub.

Bedroom 3
The third bedroom is very large and is furnished, among others, with a king size bed with leather bed head and many more furnitures including, among other, a vanity desk complete with chair, a leather foot rest, a long chair and a gueridon table with chair. The bedroom also benefits from an impressive wardrobe, furnished book case and its own private access to the second balcony.

The second bathroom has one sink, toilet and shower.

Additional rooms include a laundry room fully furnished with a washer and a dryer.
***
Parking is available on request at extra cost
Show more
Amenities
Boiler
Coffee machine
Combo Washer & Dryer
Dishwasher
Freezer
Fridge
Iron and Ironing board
Linens and towels
Microwave
Oven
Toaster
Cable TV
Internet
Telephone
TV
Wifi
Elevator in building
Children above 12 welcome
Children under 12 welcome
Long terms rental welcome
Non Smoking
Neighborhood
Neighboring:

Most famous for its Louise quarter, this uptown area of Brussels is both an important business center and a prominent hub of up-scale shopping and entertainment. The well-known Avenue Louise offers stylish restaurants, trendy bars and fashionable boutiques.

At the end of this lively street, you will find the beautiful urban park of Bois de la Cambre, situated on the edge of the Sonian Forest. Visit the Abbey of La Cambre with its landscaped gardens. The wonderful Ixelles Ponds and the Tenbosch Park also provide nice settings for a leisurely walk. Pay a visit to the Ixelles Museum of Fine Arts or walk around the Ixelles Cemetery to discover the names of celebrated artists and writers. The stately building of the Law Courts of Brussels is well worth seeing.The Sablon area and its numerous antique dealers is also nearby, leading on to the famous Grand Place.

Walking distance:

The Palace of Justice = 8 mins
The Sablons = 14 mins
Place Royale = 15 mins
Church de Notre Dame de la Chapelle = 16 mins
Musée Magritte = 17 mins
Palais Royal De Bruxelles = 19 mins
The Place of Chatelains = 20 mins
La grande Place/ Grote Markt = 21 mins
Ixelles Pond = 22 mins
Manneken Pis = 24 mins

How to get there:

From the Brussels National airport : shuttle train to Gare du Midi
From Brussels South airport (Charleroi) : bus shuttle to gare du Midi.?
From Thalys or TGV (Gare du Midi) : tram 3 or 4 (10')

IF you get off the airport train at Gare Centrale/ Centraal Station:  From the central railway station, you should  procede 200 metres to the Place Royale. Take the tram 94 from Place Royale direction Musée du Tram. you should then get off at the 'Stéphanie' stop, on the Chaussee de Charleroi.
Traveling time = 15 mins

IF you get off the airport train at Gare du Midi / Zuidstation (the next stop after Gare Centrale):You can take the Metro directly from Gare du Midi to Avenue Louise (Line 2 direction Simonis, 3 stops). From Avenue Louise the apartment is within walking distance (5-10 minutes). You should follow Avenue Louise and walk straight towards Place Stephanie. You will pass shops and restaurants including Burger King, Haagen Daas, Inno and Zara on your way. Get out the tram at Place Stéphanie, walk on the Chaussée de Charleroi and take the second right.

Traveling time = 13 mins.

Discover Europe:

°Paris: high speed train Thalys (1h22)
°Amsterdam high speed train Thalys (1h53)
°Cologne : high speed train Thalys (1h47)
°Bruges : highway or train (60 miles)
location is estimated and the address will be provided once your booking is confirmed