With a reputation as the most romantic city in the world, it's little surprise that so many loved-up couples flock to Paris for Valentine's Day. And while a simple walk around the city of light can be enough to thaw even the coldest hearts, planning ahead will ensure your Valentine's Day is one you'll never forget. Check out our ideas for spending Valentine's Day in Paris. From the picture-perfect banks of the Seine to delicious dinners in cosy bistros, there's certainly no shortage of romantic things to do in Paris.
Take a cruise down the Seine
Ok, so visiting Paris in February might not be the most popular month, but it does mean that it will be less busy than in the peak summer season. Even over Valentine's Day. So take advantage the thinner crowds and take an evening cruise down the Seine with your loved one. You can sip champagne onboard as you watch the city light up in the distance. Seeing the city from the Seine is one of the best ways to get around Paris and you'll feel like you have the place to yourself as you cruise along, away from the noise and crowds of the riverside.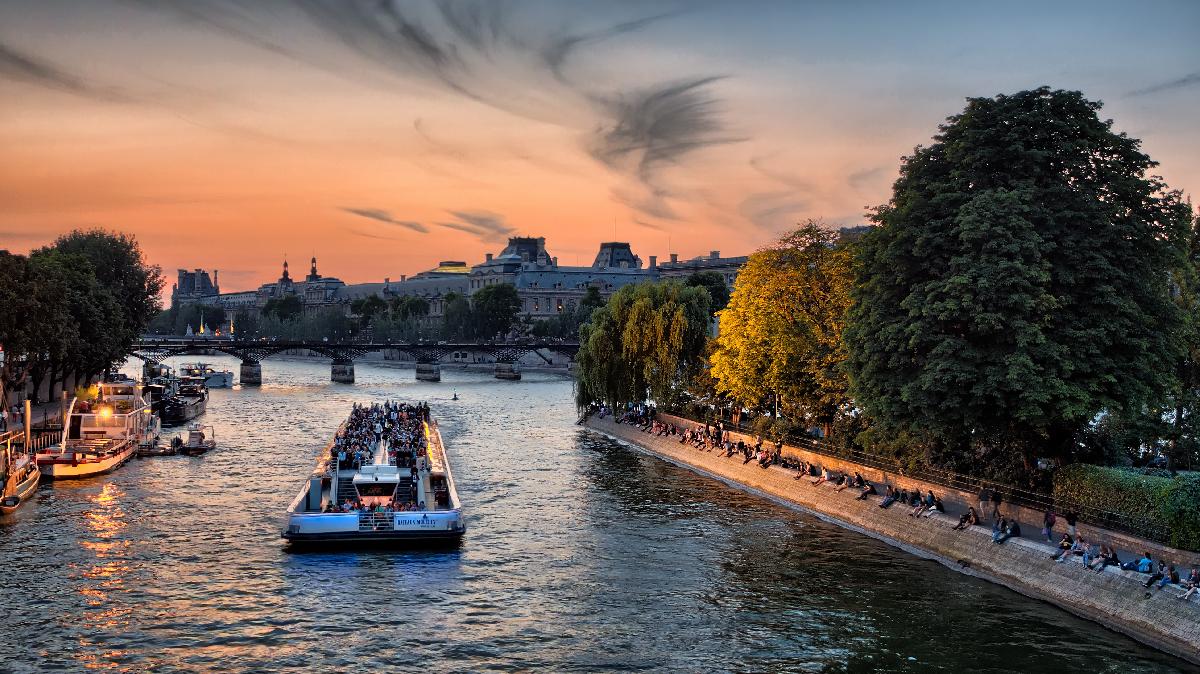 Explore the Marais neighbourhood
The historic neighbourhood of the Marias is one of the most quintessentially Parisian areas and is a romantic place to spend a day, wondering around and ducking into bakeries and coffee shops for regular refuelling. Choose an apartment in Paris near the historic city centre and step off your doorstep to discover iconic sights and hidden treasures. There's nothing flashy about a neighbourhood walk, but in Paris, it's still somehow incredibly romantic.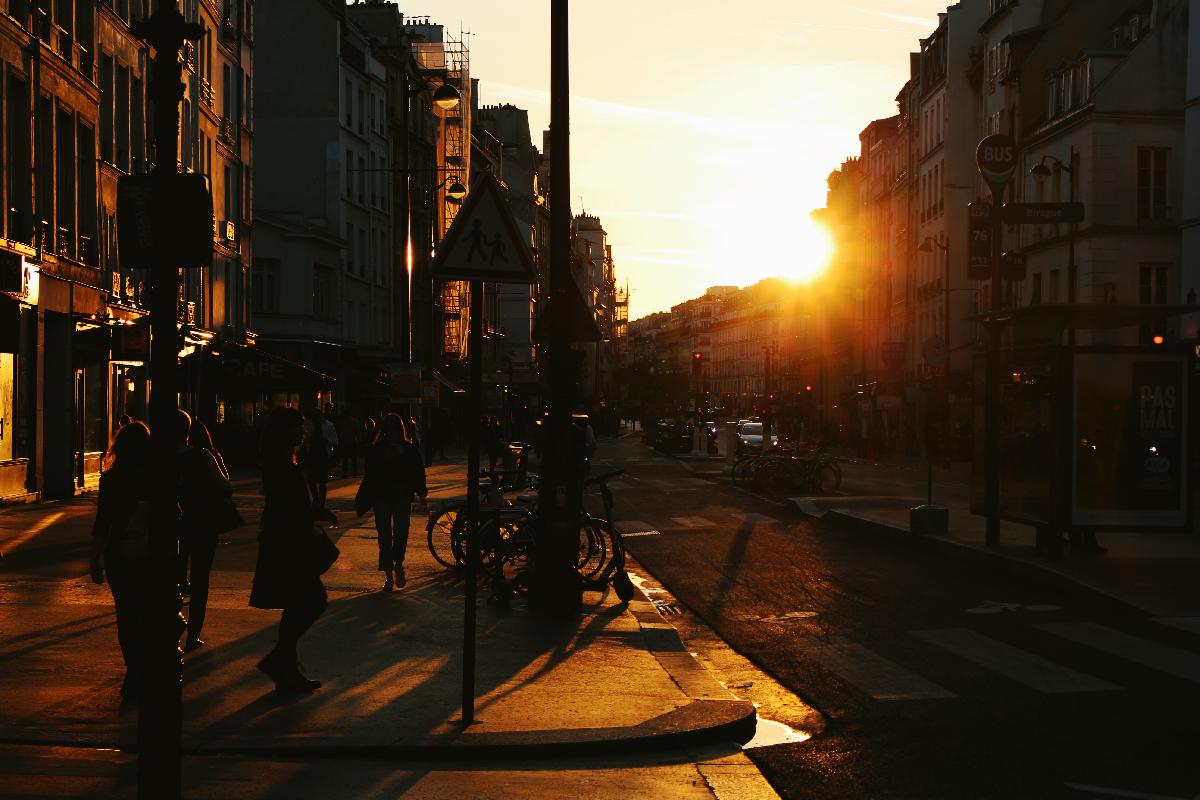 Walk hand-in-hand through leafy parks
Paris is belied with so many beautiful parks and taking your other half to one for a romantic stroll is a beautiful yet understated way to spend Valentine's Day. Before you go, head to one of the farmer's markets in Paris and stock up on mouth-watering delicacies like cheese, cold cuts and of course, Champagne. Then wrap up warm and lay out a blanker in one of the parks for a picnic you'll never forget.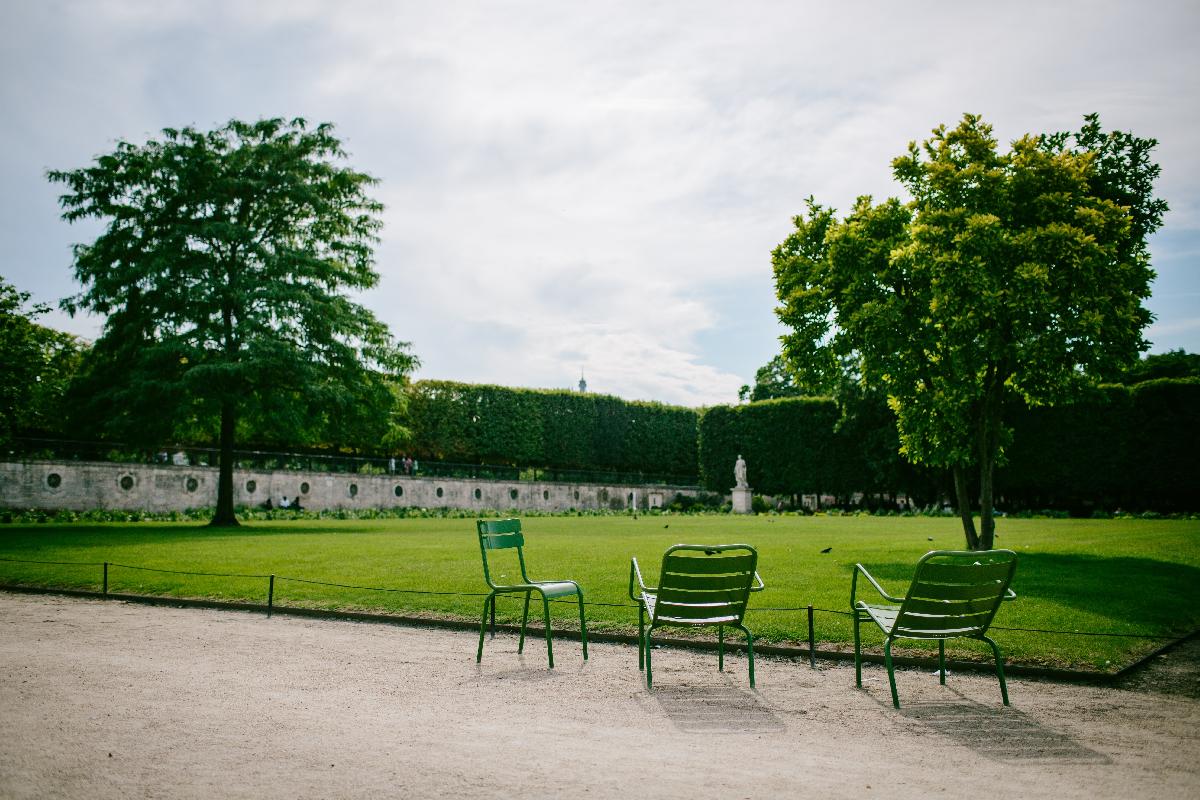 Marvel at some spectacular views
The Paris skyline is relatively understated compared to say London and New York, but that is part of its charm. Seek out some of the best views in Paris and marvel at the sprawling metropolis and all it has to offer. Head up to the hilltop neighbourhood of Montmartre and explore the narrow, cobbled streets where the romantic movie Amelie was filmed. And while you're there, be sure to check out the Wall of Love. The work of art in the Jehan Rictus garden square on the hill of Montmartre features 'I love you' written by hand 311 times, translated into most of the languages and dialects in the world.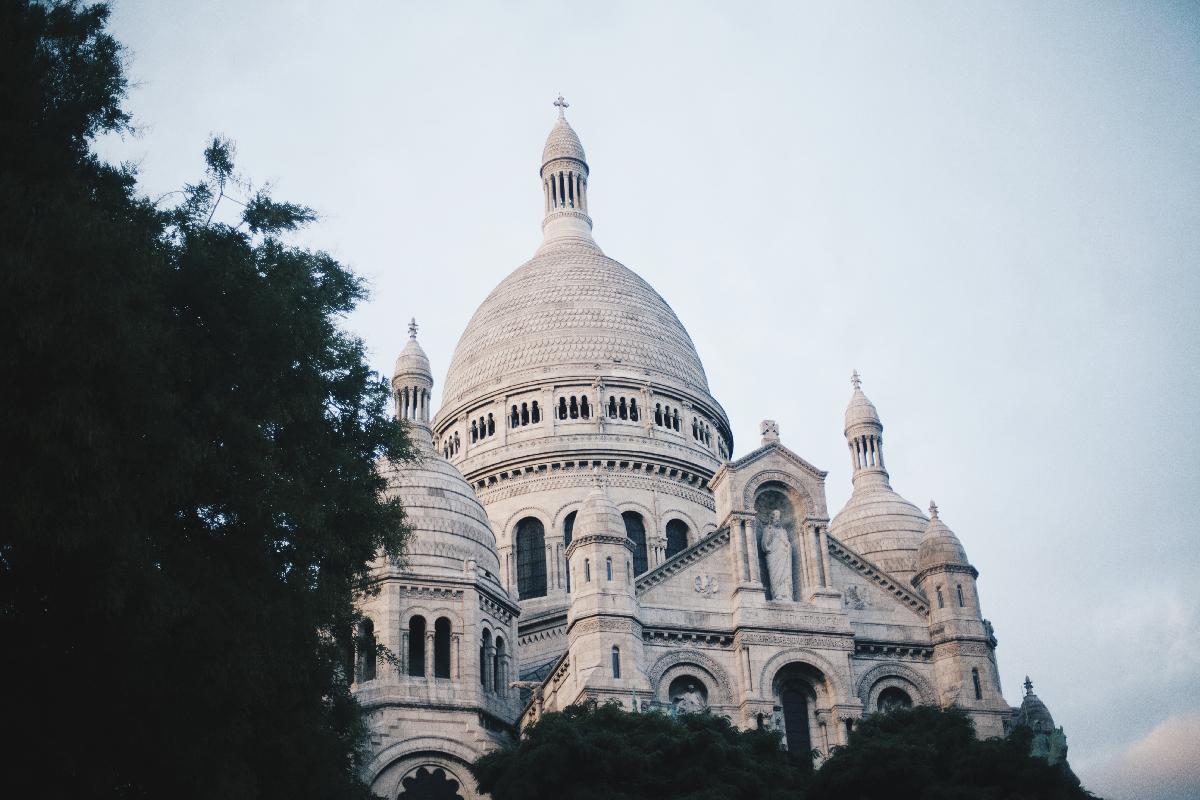 Treat the one you love to some shopping
Is there anything more romantic than treating the one you love? Instead of indulging them with the usual bunch of flowers (although roses never go amiss), take them on a tour of the most unique and quirky shops in Paris to find gifts that they'd only find in the French capital. Paris is also home to dozens of enchanting covered passages which are the perfect place for a romantic browse. If you've got something smelly in mind, head to the best perfume shops in Paris for a sweet-smelling gift. Or the best jewelry stores in Paris are guaranteed to stock some of the best Valentine's gifts you'll find. Maybe even a ring? If shopping is the aim of your Valentine's trip then choose an apartment near all the best shops in Paris so you can pop home to put your feet up in between all that retail therapy.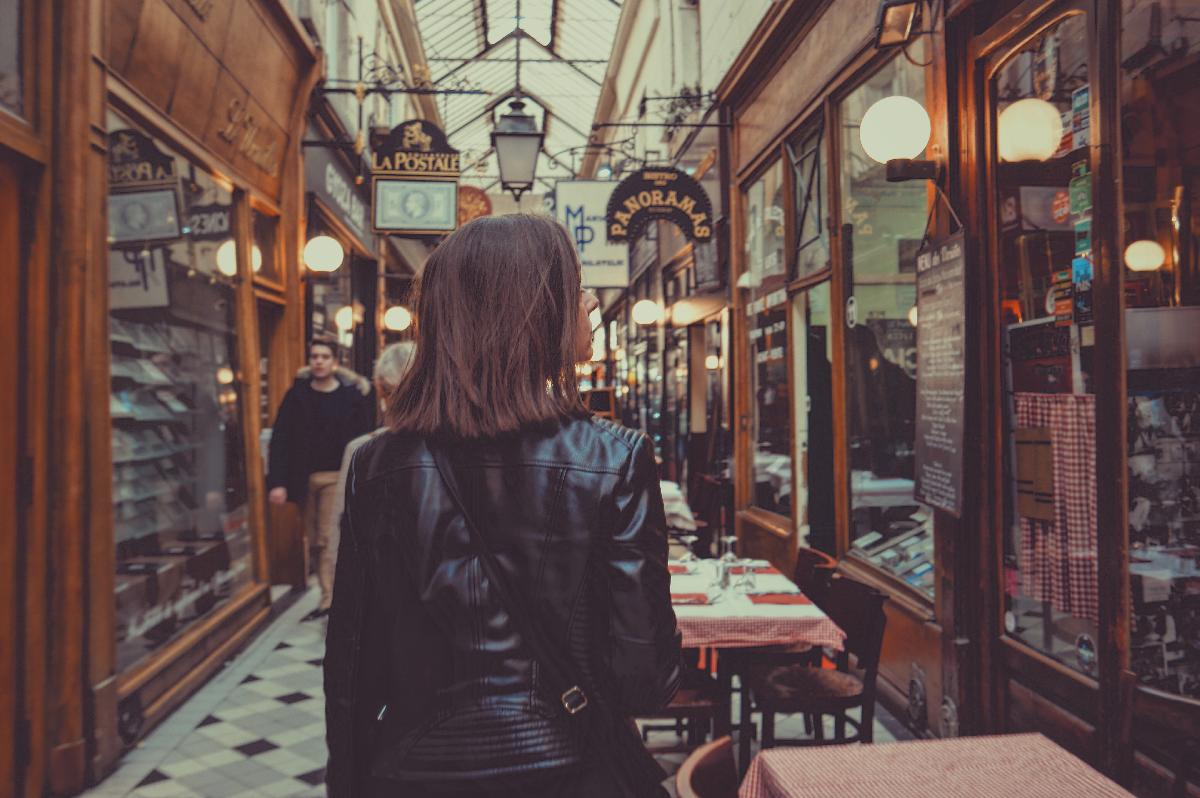 Indulge in Paris's best restaurants
While Paris is full of Michelin star dining options and high-end eateries, they can feel a little stiff on Valentine's Day. So instead of booking the same restaurant as every other couple, seek out something a little more authentic. Try one of the best crepes in Paris at a neighbourhood restaurant or walk between bistros, stopping only for mouth-watering hot chocolates. For something even more low key, visit on of the street food halls in Paris and enjoy sampling lots of different dishes together. Much more fun than silver service.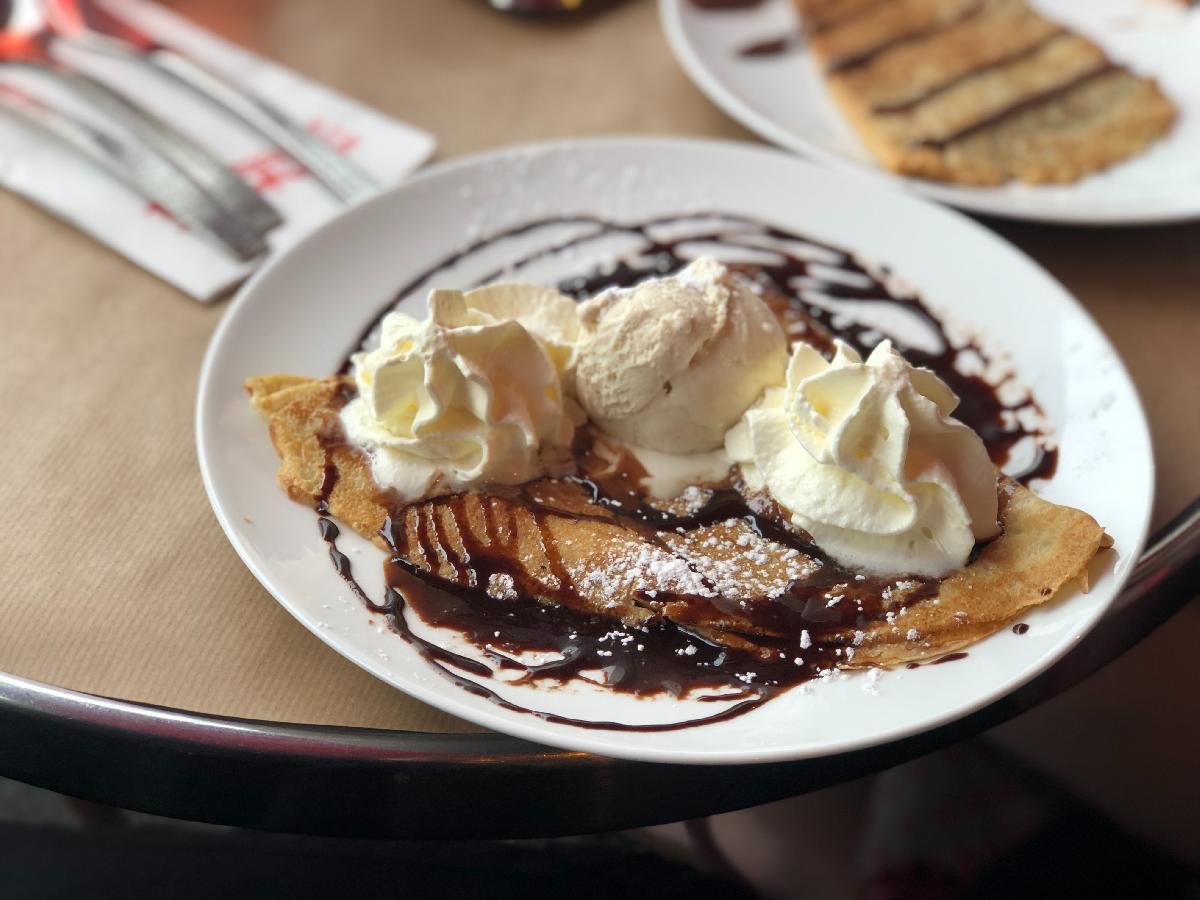 Have a cheeky kiss at the Eiffel Tower
Visiting the Eiffel Tower when you're in Paris is an absolute must and Valentine's Day is the perfect excuse. Head to the gardens in front of the structure and snap some selfies together. If you want to enjoy the view from the comfort of your own home, then check out these luxury apartments in Paris with an Eiffel Tower view. You won't be disappointed.