Paris is the ultimate city to visit museums in. With so many of the iconic ones here, there's no end to exploring art and history in the French capital. But unfortunately, nowadays, because of the Covid-19 pandemic, doing so isn't entirely the best idea right now. It's better to restrict international travel or even going outside of your home for that matter. Everyone needs to do their part in helping to eradicate this disease and getting things back to normal. So in the meantime, why not go on a virtual tour of Paris instead? From the comforts of your own home, here are the museums you can still visit online.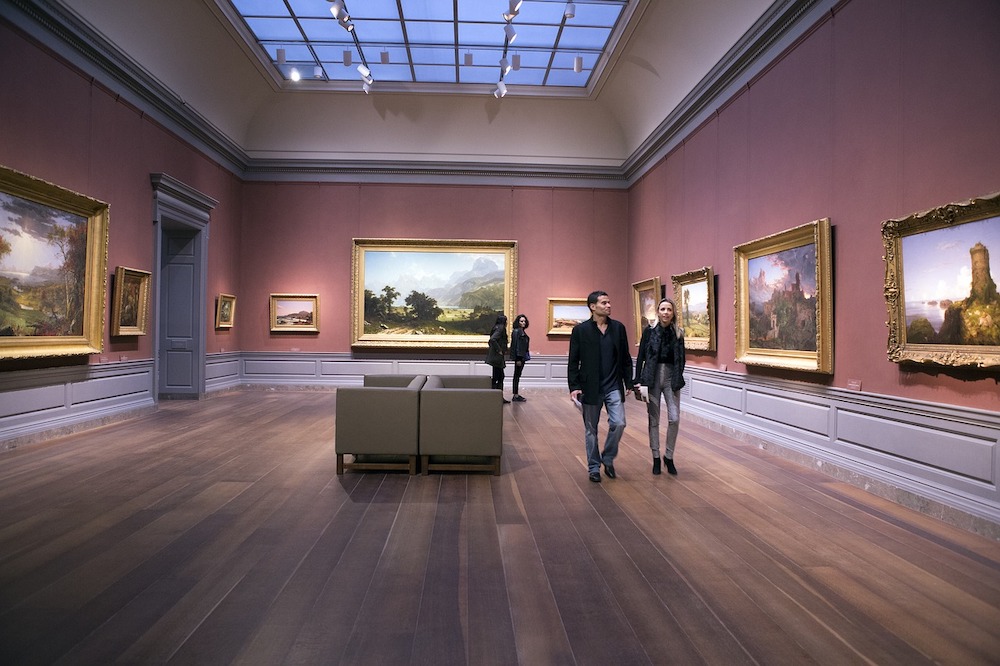 Let's face it, even if you did go to the Louvre in person, you'll eventually tire yourself out. It's such a massive gallery! Of course, many people just go here to see the most iconic artworks anyway. But now, thanks to the museum's official website and app, you can finally tour this iconic Parisian site even just by sitting down in your home. The latter even shows you a more introspective look at Leonardo Da Vinci's Mona Lisa, arguably the museum's most visited and most iconic piece. One day you'll get to explore it in person yourself, possibly even live near it! But for now, a virtual tour isn't bad!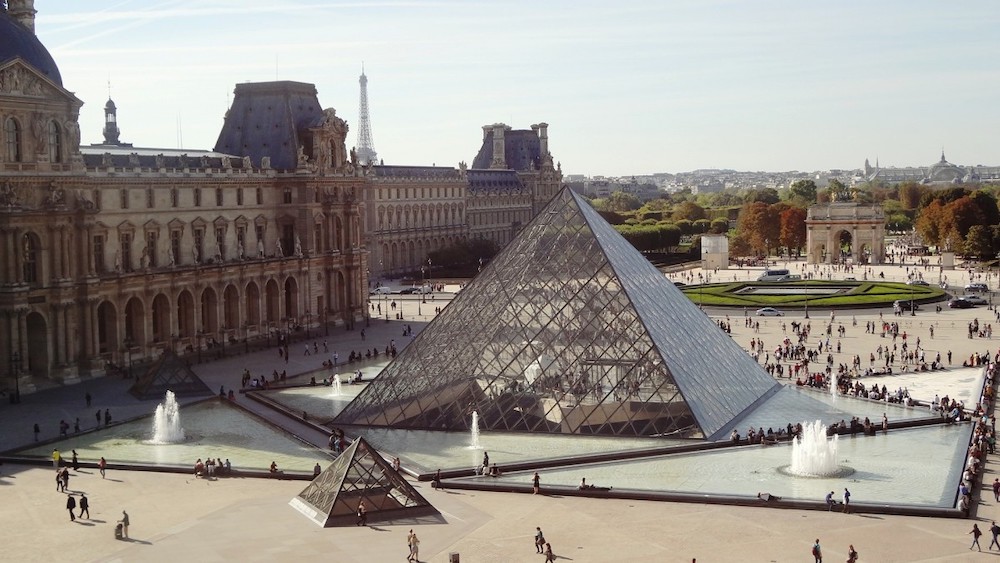 Source: Wikimedia Commons
The virtual tour in Musée D'Orsay is more than just giving you a view of what's inside the museum. It focuses more on giving you a closer look at each of its most treasured artworks—the works of Frédéric Bazille, Gustave Caillebotte, Édouard Vuillard, and more. And it's thanks in large part to its YouTube channel. Here, curators, experts, and art historians explain some of these pieces to you on a more a personal level, as if you're in an actual tour of the museum but it's just you. Without any other distractions, you get to learn more about these artworks more than you would have if you actually visited the place.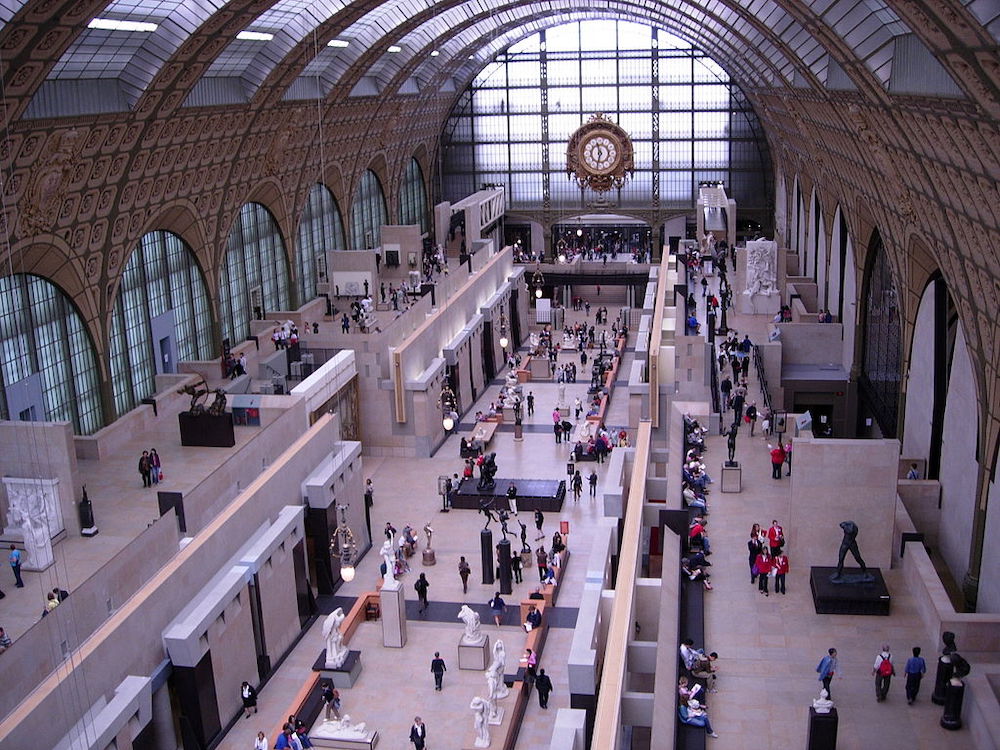 Source: Wikimedia Commons
Musée Rodin is definitely one of the more fascinating museums in Paris. It doesn't just show off the artist's best and most famous works. The place also tells the story of Rodin's life, his own art collection, and his true impact on Paris' and the whole world's art scene. While it's a pity not everybody can see this stunning Parisian site in person (especially the beautiful gardens), you can still see what's displayed here and learn a lot about the artist through the museum's website. More than that, it even has videos on how you can create a sculpture just like Rodin!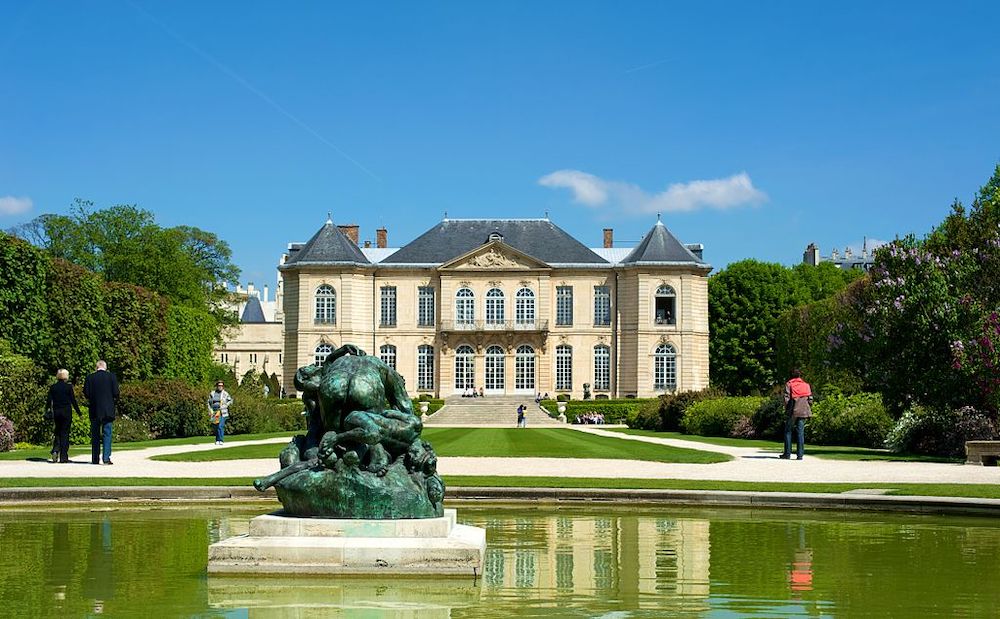 Source: Wikimedia Commons
All this classical art can get overwhelming, especially since that's not what Paris' scene is all about. These iconic works are only part of the city's arts and creative industry, modern and contemporary pieces are just as popular and worthwhile. Especially in the Centre Pompidou, which itself is a work of daring new architecture. However, you don't have to fly out to the French capital in order to enjoy the new artworks inside. The museum's YouTube Channel has a ton of videos, showing off the gallery's extensive collection of modern art. Though it's all in French so you might want to learn the language before going on a virtual tour here!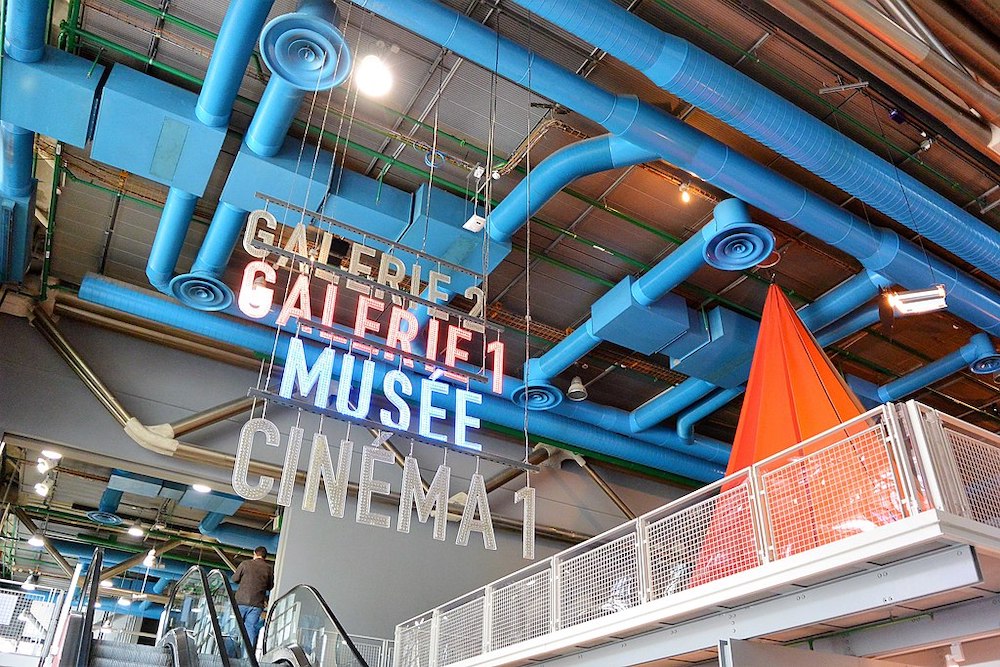 Source: Wikimedia Commons
While Paris is famous for its countless art museums, there are those that display world history. And they're just as worthwhile to visit, albeit virtually nowadays. A perfect example is the Philharmonie de Paris' Musée de la Musique, a gallery displaying the history of music through the years. All sorts of instruments from different countries and time periods are shown here, detailing its contribution to how music became what it is today. You can also read about some of the artists, both famous and relatively unknown, that made history in music as well.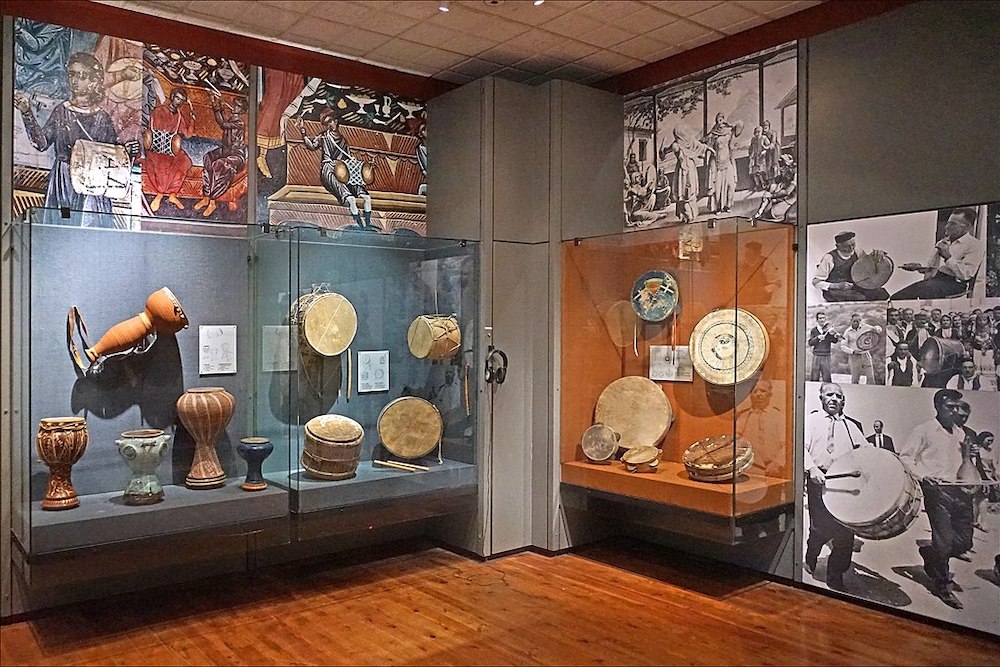 Source: Wikimedia Commons
There's art that you can behold and hang on a wall for all the world to see, and there's art that you can actually wear and become (or at least, look like) a piece of art yourself. The latter is what you'll see in the beautiful Musée des Arts Décoratifs. Focused on decorative arts—with fashion and jewelry stealing most of the attention—you can see how people's wardrobes and homes have evolved over the years, even through a virtual tour. Though it's a shame that you won't see the stunning space upon which these works of art are housed in, seeing these pieces, even just online, is still worthwhile.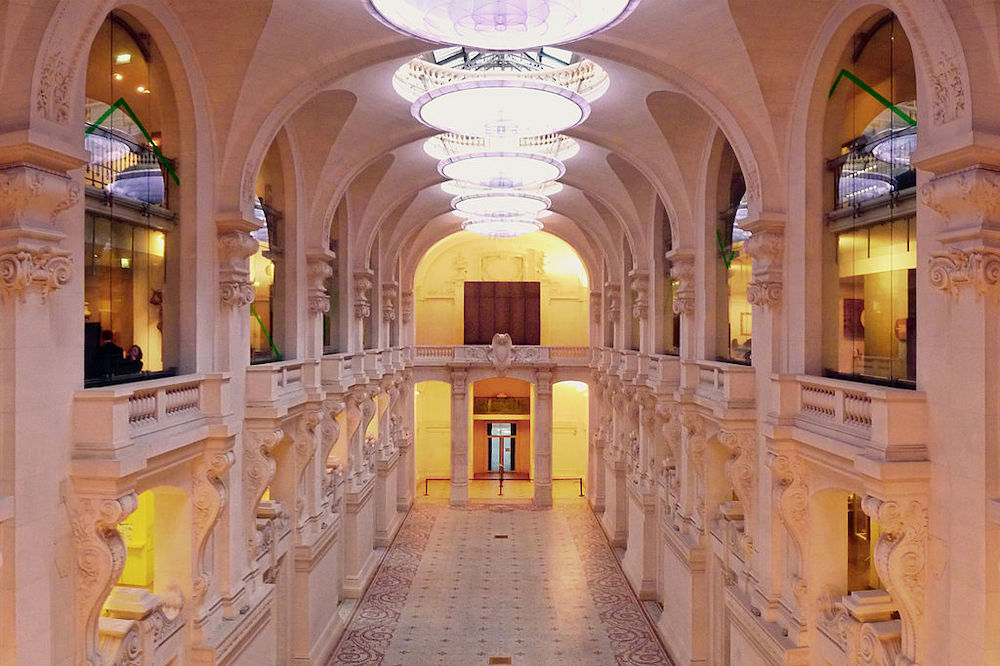 Source: Wikimedia Commons
Impressionism dominated the art scene of Paris during the 19th-century. Today, there's one museum in the French capital that has preserved and serves as a reminder of the beautiful art movement, Musée de l'Orangerie. That's why is one of the most visited galleries in the city, just behind the likes of the Louvre and Musée D'Orsay. Though as you can't go to Paris now, you can still take a virtual tour of this place online, especially its most famous area, the oval room where Claude Monet's Water Lillies paintings are displayed. You'll feel as if you're actually there when you go to the museum's website.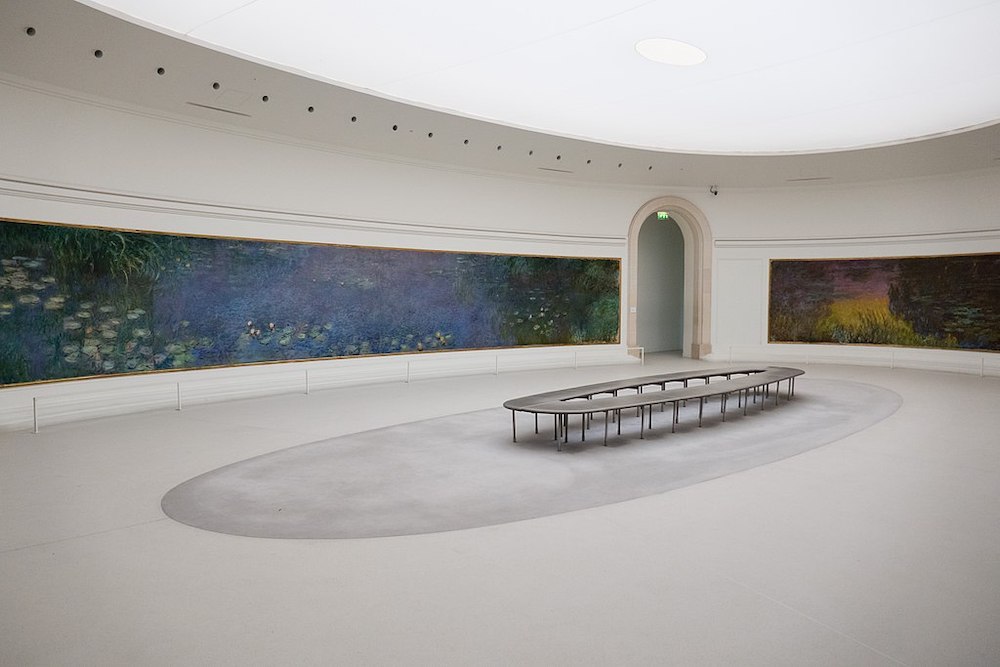 Source: Wikimedia Commons
You probably know of the Grand Palais because of the massive fashion shows held here by Chanel—as well as a few other French designer brands—during Paris Fashion Week that always go viral. From a spaceship to artificial waterfalls, the iconic space has been transformed into all kinds of places. And while it's not exactly a museum, per se, it does still hold exhibitions like one. You can still see them yourself when you go online and visit their website. It features a special virtual tour of the palatial site, as well as everything that's going on in the "palace" as of the moment.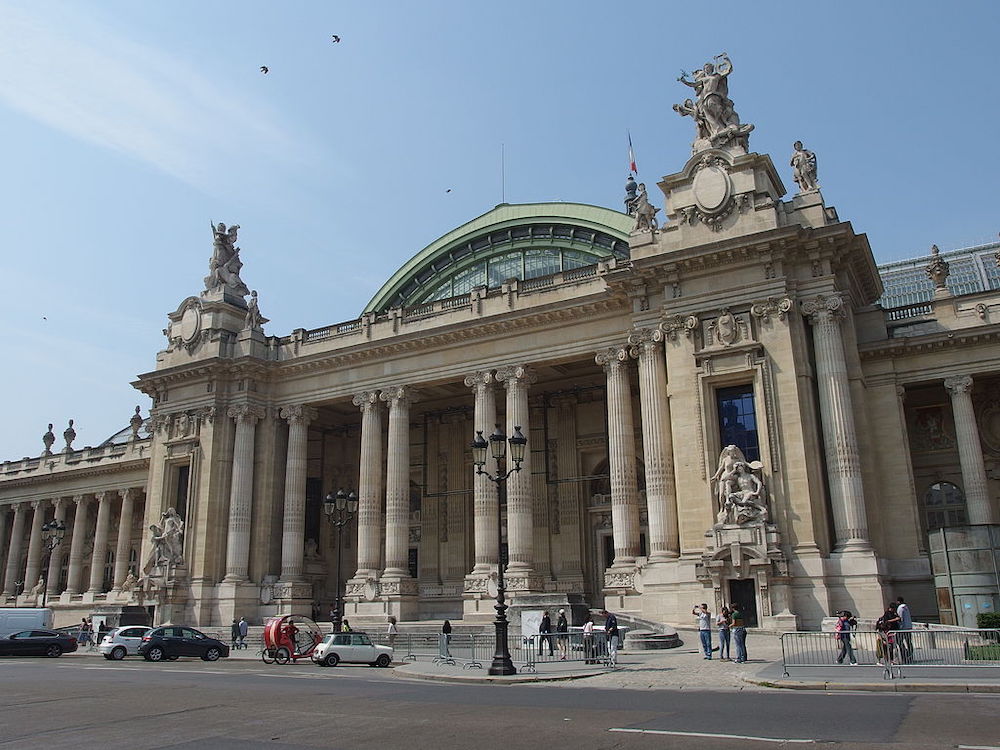 Source: Wikimedia Commons
Don't let having to stay at home right now get you down. At least, thanks to the wonderful world of the internet, you can finally visit the many museums in Paris that you've always dreamed of exploring. Many of them hold virtual tours on their websites and other pages.

Here's to hoping you're enjoying your virtual tour in a comfortable home. But if you ever find yourself actually going to Paris soon, you'd do well in booking a luxury apartment for your accommodation!