To say that Washington D.C. is a pretty important place is an understatement. This is the seat of political power in the United States of America, arguably the most powerful country in the world. It's where the president of the country lives, who's also one of, if not the most powerful person on the planet. So, of course, this city is quite a newsworthy place. But it's also the hometown of many other people, beyond politics and all. And they live in the many beautiful neighborhoods that make up this beautiful city. Here are a few districts you ought to know about.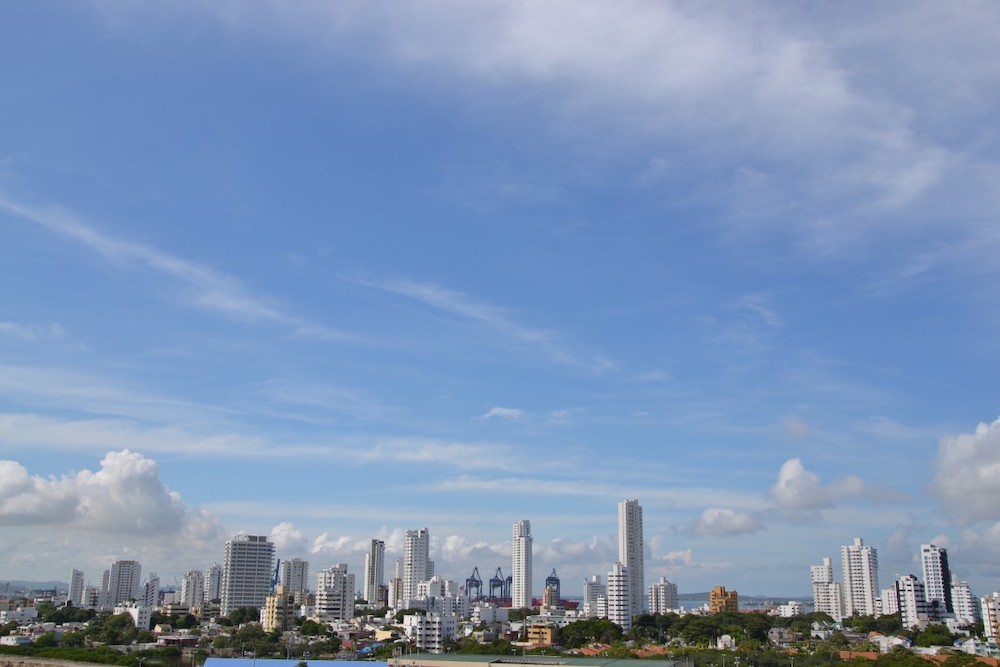 Adams Morgan
You might already guess what kind of neighborhood Adams Morgan is when you see the multi-colored houses that line up its streets. Relatively similar to New York's and London's SoHo, this their more homely residential counterpart. It's a lively scene here, filled with diverse restaurants, exciting bars, and hip hangouts. You'll likely see more of the younger crowd settling down and hanging out in this district than the aged politicians that stereotypically make up D.C.'s population. Having fun is the name of the game here.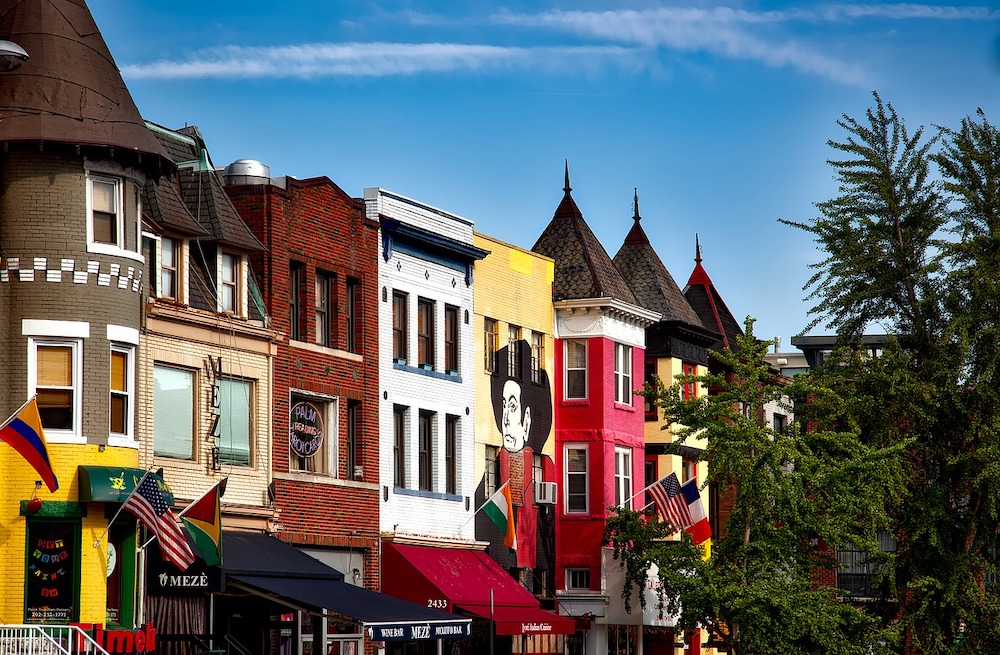 Source: Wikimedia Commons
Bloomingdale
No, this place doesn't have anything to do with the famous department store. There isn't even a Bloomingdale's branch in this neighborhood. What you will find, however, is a charming district that mixes the old and the new. Classic architecture reign supreme here, what with the brick houses lining up all 12 blocks of this relatively small area. Though despite its size, it's a pretty energetic place, packed with karaoke bars, award-winning restaurants, and even a farmer's market every Sunday!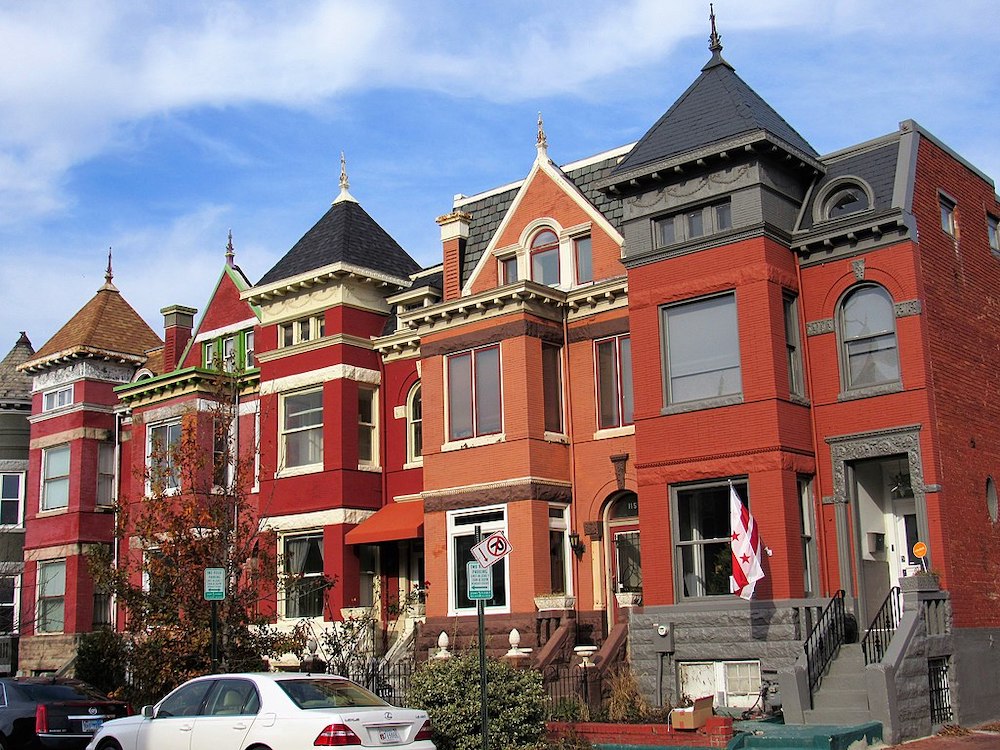 Source: Wikimedia Commons
Capitol Hill
If you think security in D.C. is a bit much, remember that it is the city that houses the country's politicians. And they all congregate in Capitol Hill, the district that has all the important buildings, From the Capitol building and the Library of Congress to the Supreme Court and the White House, all of the most noteworthy political arenas are situated here. But beyond them is still a residential district with its own collection of delicious eateries and exciting nightlife hotspots.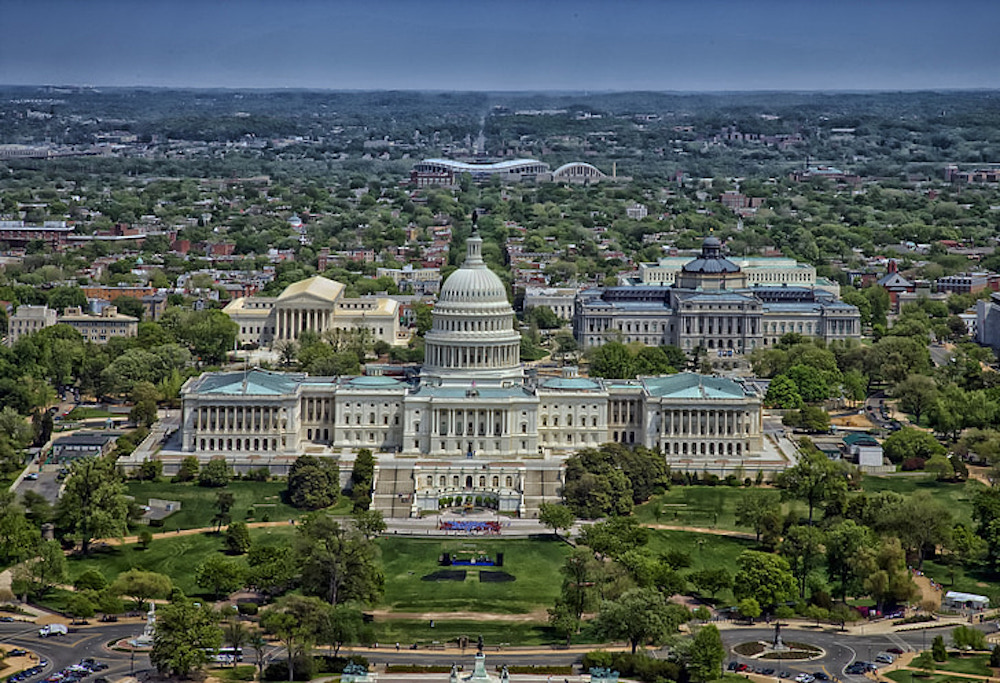 Source: Wikimedia Commons
Downtown D.C.
The Smithsonian museums, the Verizon Center, the National Mall, and the White House–these are just some of the major tourist attractions in Downtown D.C. It's safe to say that for those visiting the city, these are what you ought to focus your time and energy exploring. But if you're going to move here, you'll likely appreciate the more urban side of the city instead. those who prefer living out the city lifestyle would get just hat if they chose this area as their new hometown.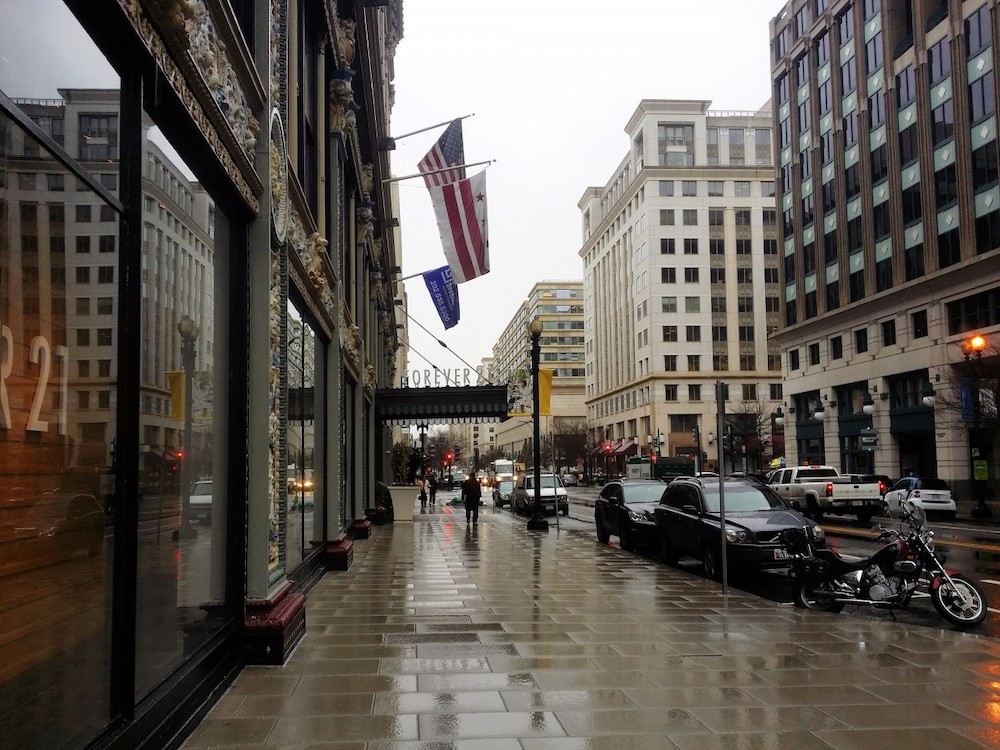 Source: Wikimedia Commons
Dupont Circle
A city like Washington D.C. can get overwhelming at times. With so many tourist attractions and political attention going on here, it almost seems as if you can't live out a quiet, normal lifestyle here. But, you still can, especially in a district like Dupont Circle. Though more known for both its luxury and affordable shopping—rivaling the likes of New York in a way—this is one of the quieter areas in the American capital. You won't find any tourist attraction here and that's a good thing!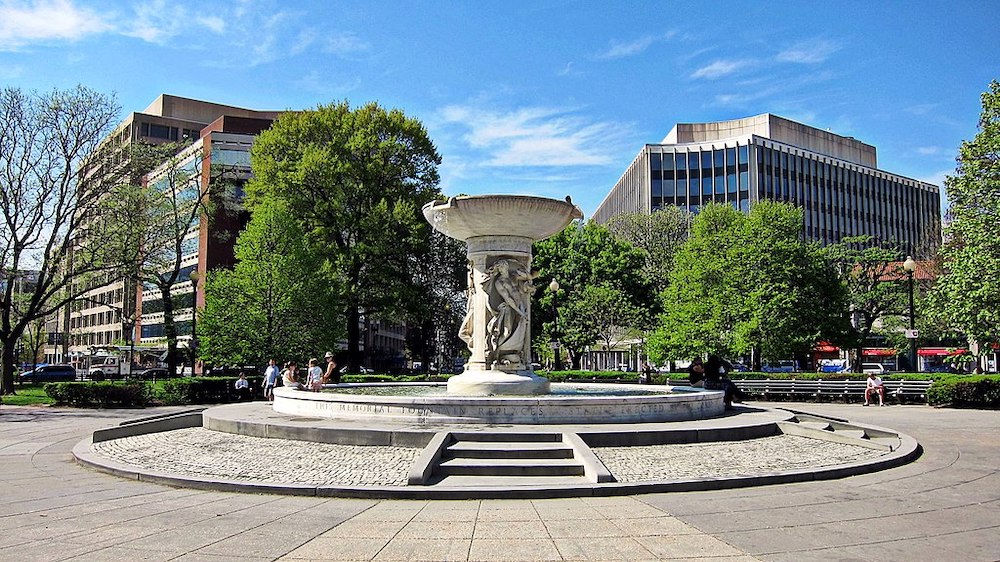 Source: Wikimedia Commons
Foggy Bottom
Despite its funny name, Foggy Bottom is actually one of the more distinguished districts in Washington D.C. Though a largely residential area, it's home to many important places in the city. There's the iconic John F. Kennedy Center, largely a fine arts theater but also often the venue for many important conventions and conferences. And one of the top schools in D.C., George Washington University. Apart from these two and a few more, the neighborhood itself is largely residential and definitely one of the more peaceful ones.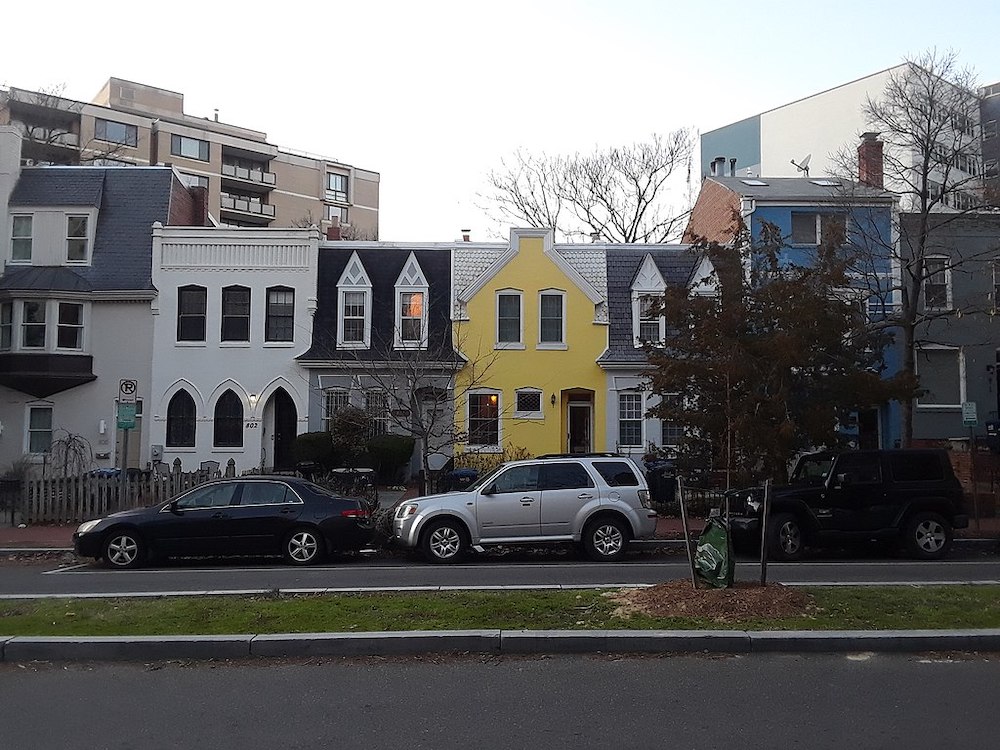 Source: Wikimedia Commons
Georgetown
Another of D.C.'s most prestigious schools, Georgetown University, is actually in a district it's named after. So you can expect that you'll see a younger crowd congregating here than most. It helps that there are plenty of boutiques, shops, cafes, restaurants, and bars to keep them entertained and to liven things up a bit. But at the same time. this area's classical beauty by way of 18th and 19th-century architecture makes this the top Instagrammable spot in the entire American capital.
Source: Wikimedia Commons
H Street NE
Where can you get a tattoo in Washington D.C.? On H Street NE! One of the more hip neighborhoods in the city, this is yet another district packed with millennial and gen Z residents. Looking more like Brooklyn than an area in the American capital, you can just feel the energy just by taking a stroll here. It also helps that there are tons of culinary and nightlife hotspots that stay open until the wee hours of the night. And you can't say that about the other districts here!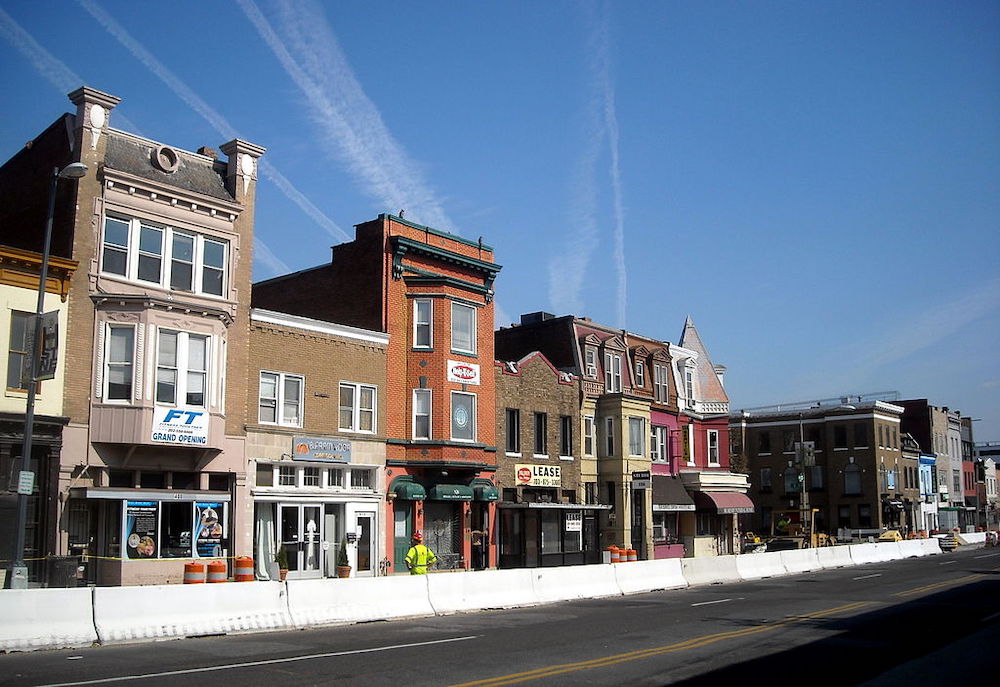 Source: Wikimedia Commons
Logan Circle
The Victorian houses, looking as grand as the houses in Paris, are undeniably the star attraction for visitors here in Logan Circle. Those who are getting relocated to D.C. might also appreciate living in such novel homes. Most especially since the district is practically the most suburban-like in the bunch. There are enough establishments to keep up the city lifestyle here, but for the most part, this area is as quiet and as peaceful as any other suburb in the Midwest.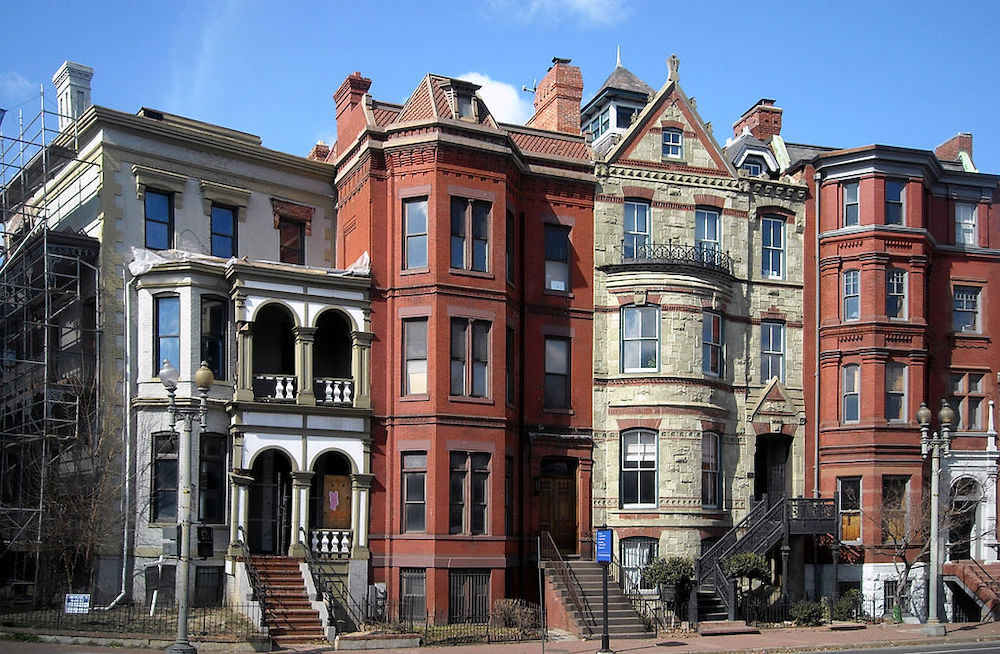 Source: Wikimedia Commons
U Street Corridor
Located in the northwest part of the city, music is perhaps the main draw of U Street Corridor. The home of jazz in the American capital, this neighborhood lights up when the sun goes down. Many jazz clubs, music bars, and even a few karaoke spots dominate this place, making it quite the go-to area for those who want to have some fun and, of course, listen to good music at night. It's a welcome change of pace from the busier parts of the city.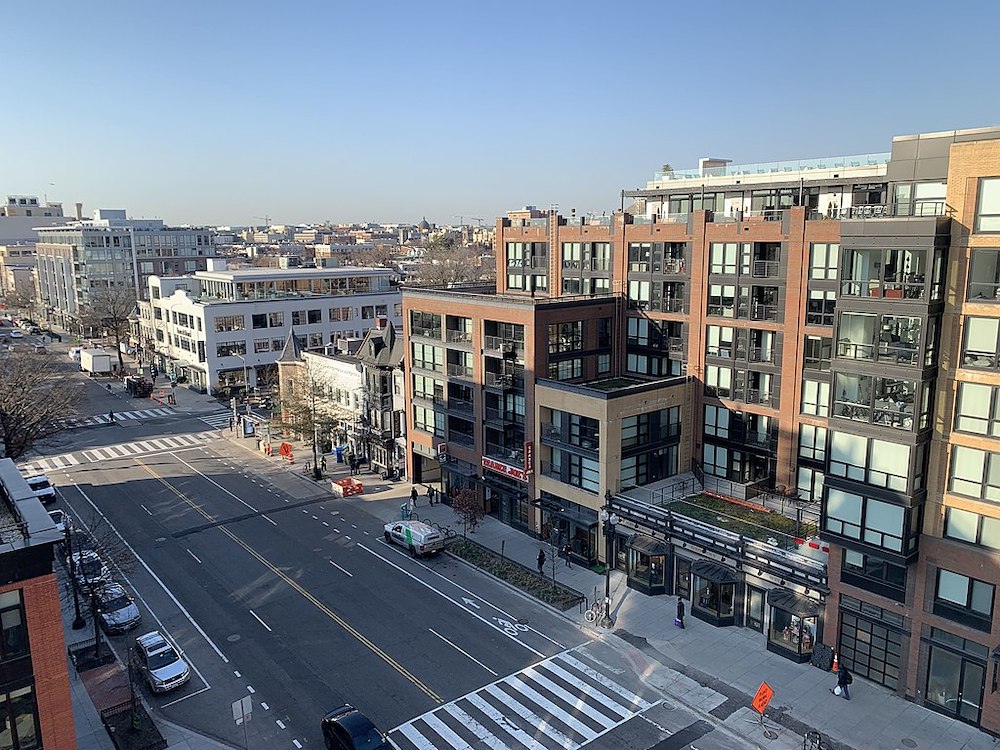 Source: Wikimedia Commons
Washington D.C. may seem like a boring city that's only made up of political buildings and true-blue American tourist attractions, but the many neighborhoods that make up this place argue otherwise. You just have to go here to see just how exciting a city it really is.
And if you plan to move here, you'll have plenty of luxurious long-term rentals to choose from! Not bad, right?