About Koh Samui When Should You Visit Koh Samui? The Most Notable Neighborhoods in Koh Samui Must-Visit Places in Koh Samui How Much Does it Cost to Stay in Koh Samui? General Customs You Need to Know Traveling Within Koh Samui Healthcare in Koh Samui What's the Food Like in Koh Samui? Important Holidays in Koh Samui Relocating to Koh Samui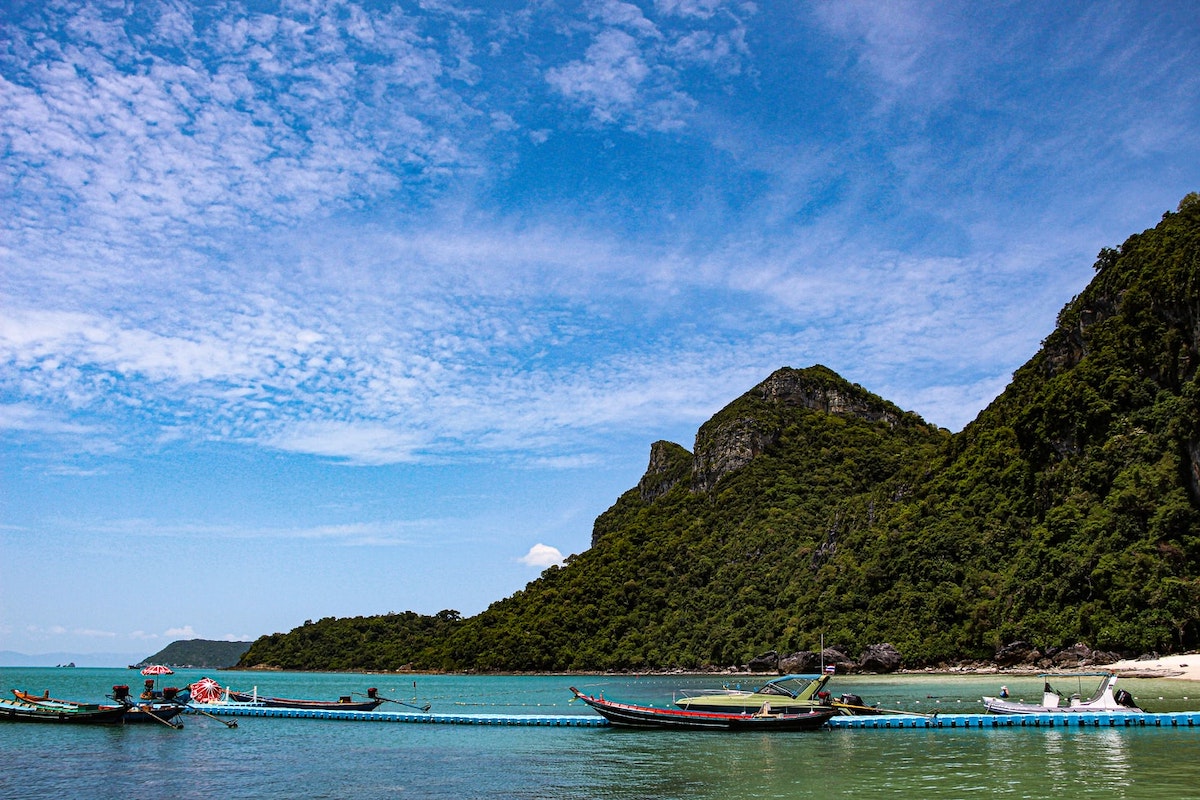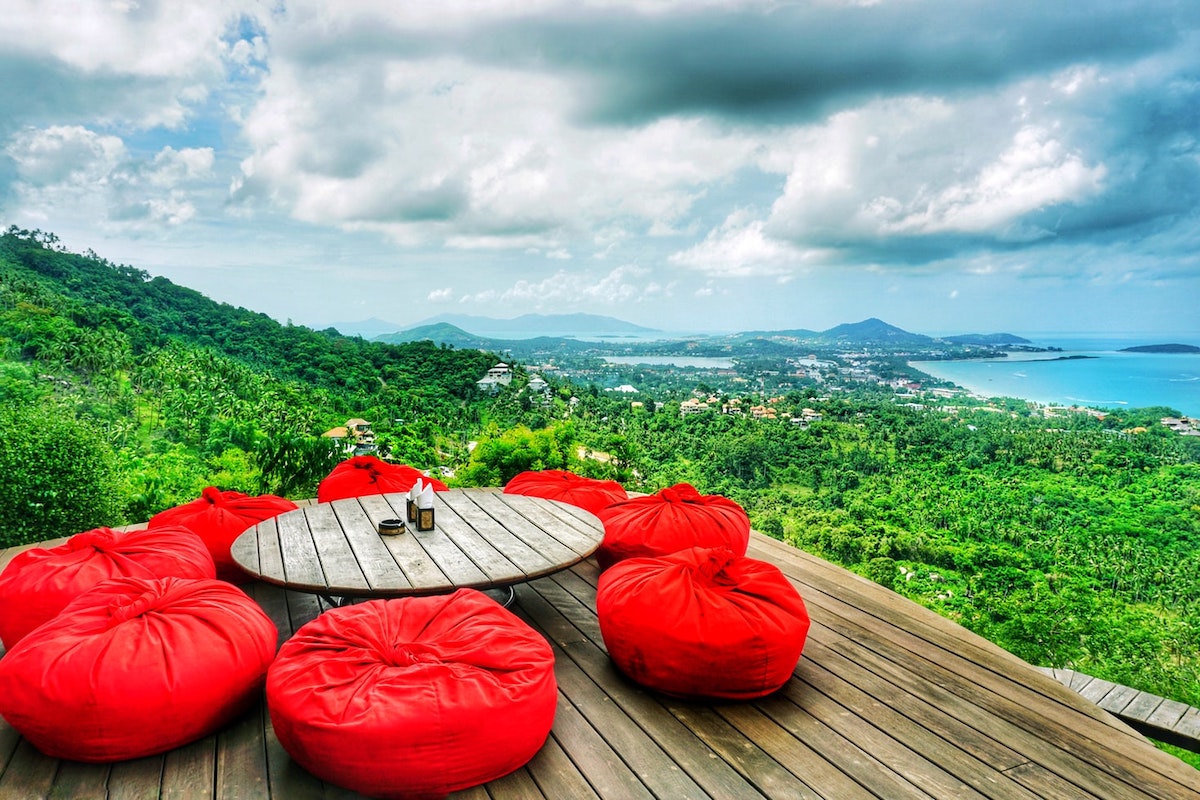 About Koh Samui
Koh Samui is one of the true gems of Thailand. As the second-largest island in the country, it welcomes visitors within its pristine shores and natural wonders. And the place itself is so beautiful that it's a shame it's not as popular as other destinations in Thailand. Let's be honest: the most famous cities in this Southeast Asian country are Bangkok, Pattaya, and Phuket. In terms of popularity, Koh Samui is nowhere near their level. But that's okay! It only allows those who get to visit the island a chance to discover what's so magical about Koh Samui.
Even though Koh Samui is the second-largest island in Thailand, it's not that populous. It currently has around 50,000 in its population and it rarely changes from there. In comparison, Bangkok's current population is 10.72 million, approximately 200 times the population of Koh Samui. This should already tell you just how underrated the destination is. Though it remains one of the most well-visited places in Thailand, its fame still pales in comparison to other cities and islands. As a result, the way of life here is largely provincial, to the point that you'll need to learn Thai when you visit or while you're here.
When Should You Visit Koh Samui?
Since Thailand is a tropical country, the best time to go here, specifically to Koh Samui, is around its dry season. The country only gets two seasons, wet and dry, and the latter starts in January and goes on until August. The former, on the other hand, usually starts around September or October and lasts until December. Visiting Koh Samui during the dry season allows you to enjoy as much sunshine as you want while avoiding the terrible monsoons that this area commonly sees. But it's also important to note, however, that in April, the hottest month on the island, it can get overwhelmingly hot. Make sure you can handle the heat if you plan to go here then!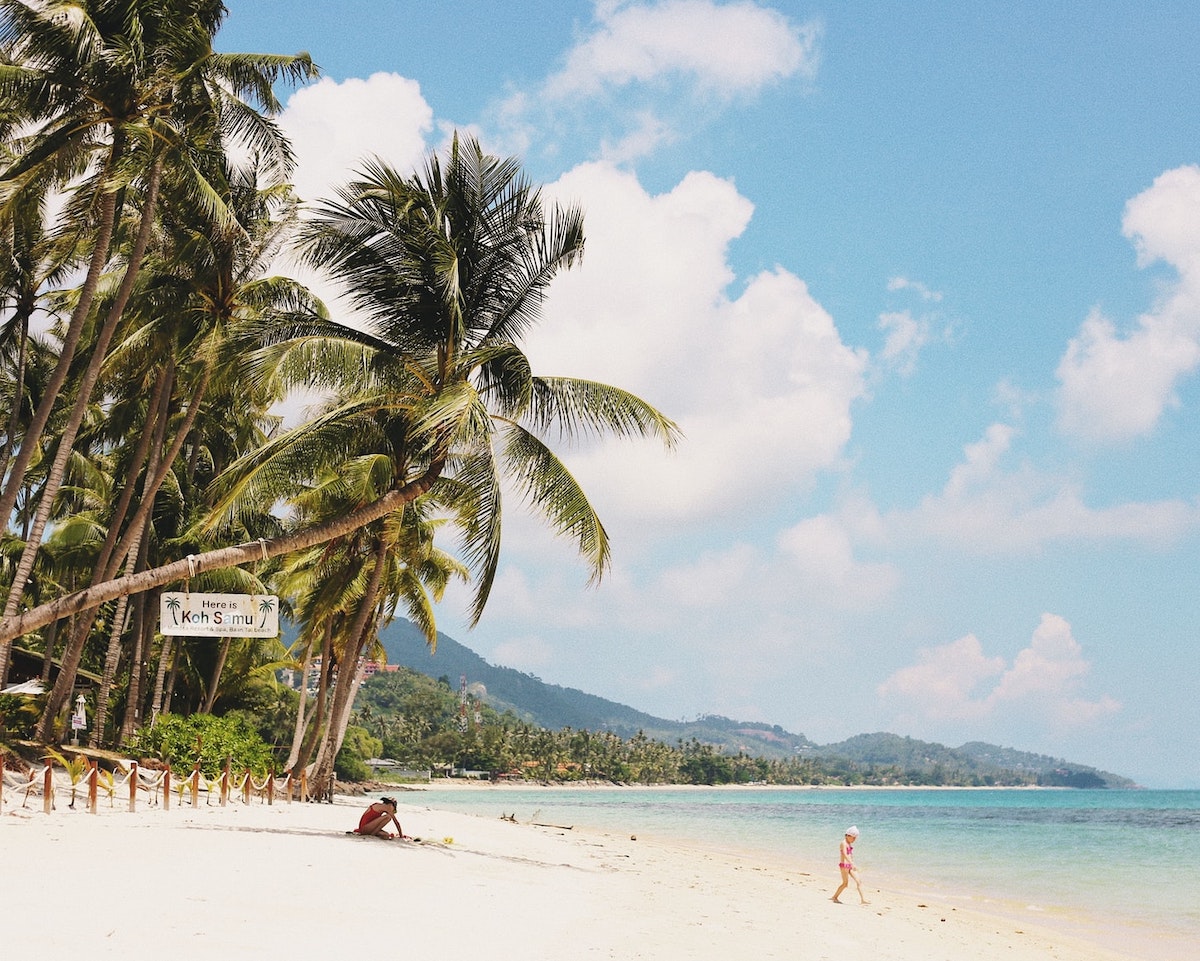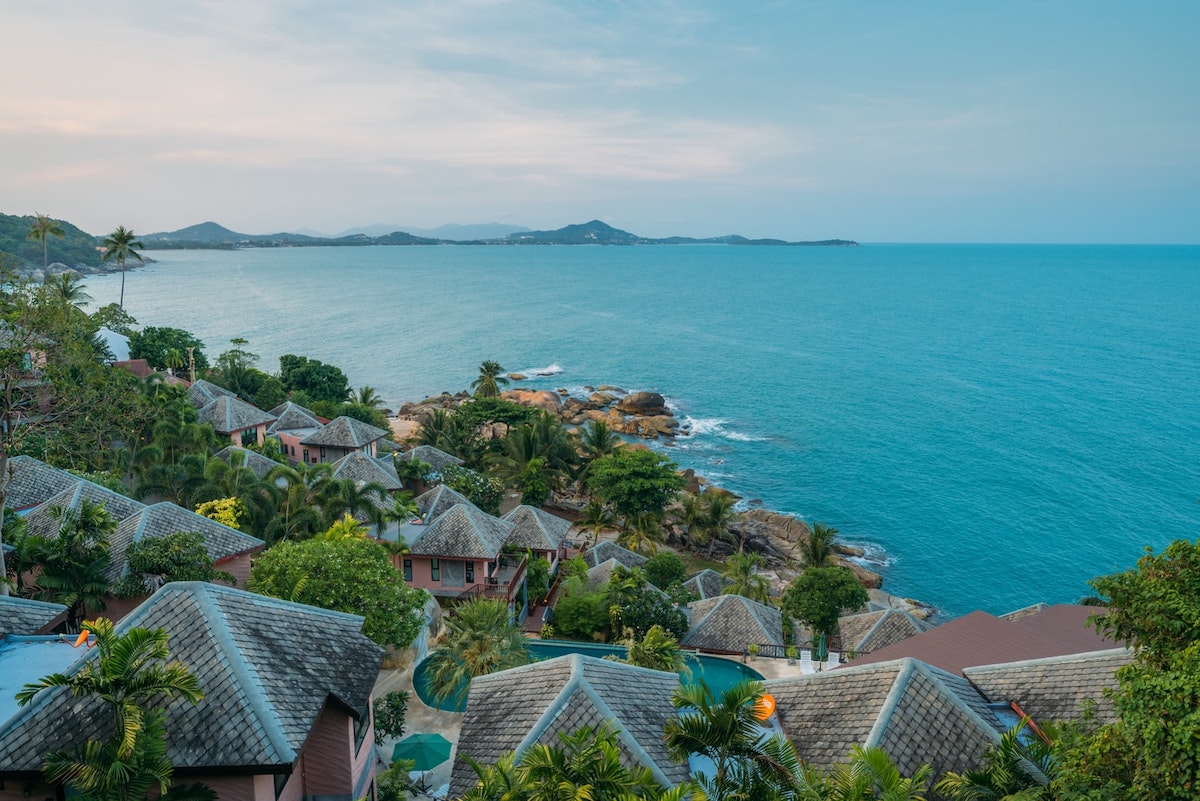 The Most Notable Neighborhoods in Koh Samui
Make no mistake: Koh Samui isn't only about coastal villages and small towns. There are some parts of the island that are just as urban and even as busy as Bangkok. Simply put, Koh Samui's neighborhoods are a lot more diverse than you might think. Choosing the right place to settle down in, whether you're on vacation or you've just moved here, is very important. The seaside area of Lamai, for instance, is a lot quieter and more peaceful than all the others. While the popular Chaewang district, full of commercial areas, bustling establishments, nightlife spots, luxury Koh Samui rentals, and the like, practically feels like a different world altogether!
Must-Visit Places in Koh Samui
It's no secret that the main reason you want to go to Koh Samui is probably its collection of beautiful beaches. And who can blame you? This island's coasts are some of the most stunning in the world, after all. But in truth, there's more to Koh Samui than its tropical side.
Even when you can only spend one day in Koh Samui, you'll find lots to do here apart from swimming and lying down on the beach. You can go to many of the island's incredible temples, for instance, and see its glorious Buddhas, ornate designs, and one even has a mummified monk as its main attraction! You won't find that anywhere else!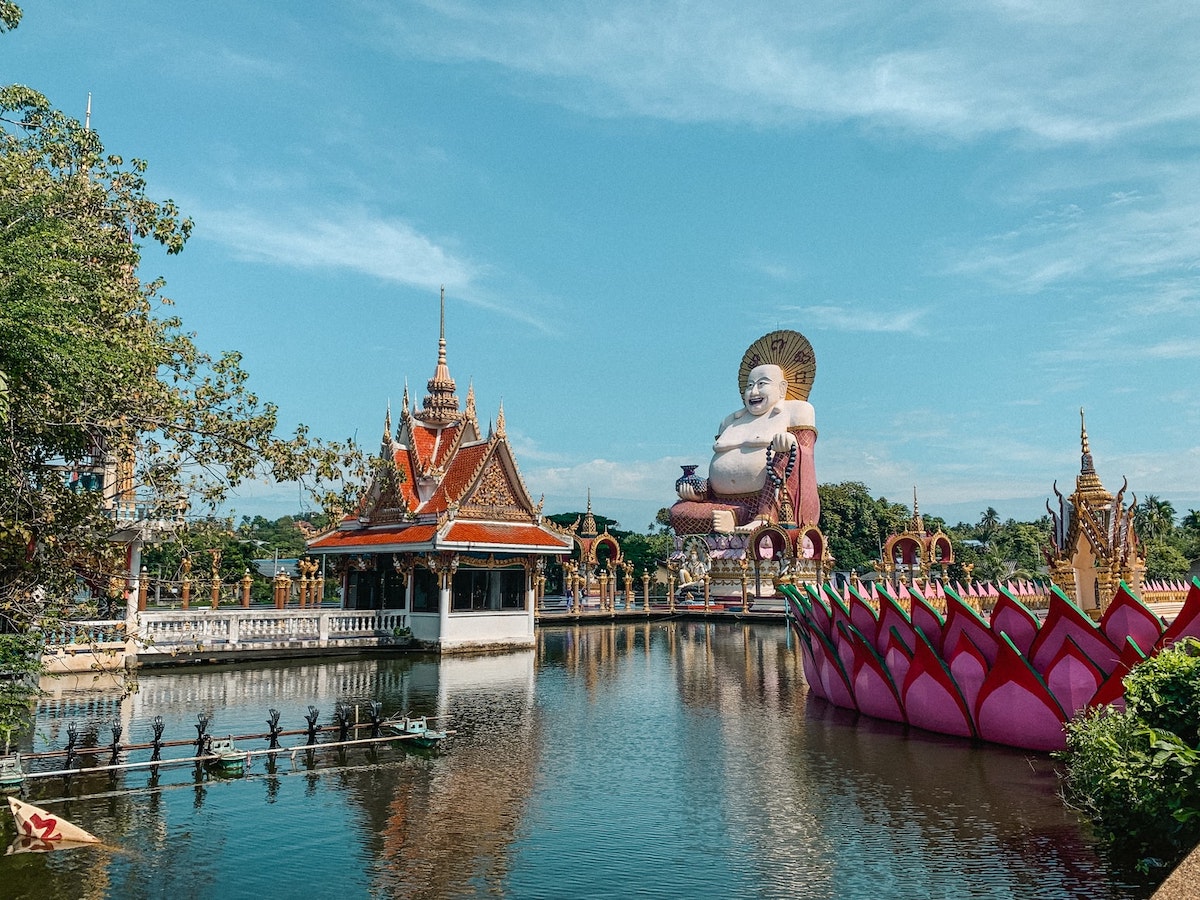 How Much Does it Cost to Stay in Koh Samui?
Koh Samui is a relatively affordable place. The living costs here may not be that cheap, but they're also not so high that they're comparable to those in Bangkok and Phuket. Take the city's common rental fees, for instance. They range from a minimum of ฿6,000.00 to a maximum of ฿42,000.00 per month. And since the average monthly salary in Thailand is around ฿14,700.00, these figures don't look half bad, right? As for food, spending ฿1,670.47 on groceries and other food items can last you around one to two weeks tops. Again, not a bad price in the whole grand scheme of things!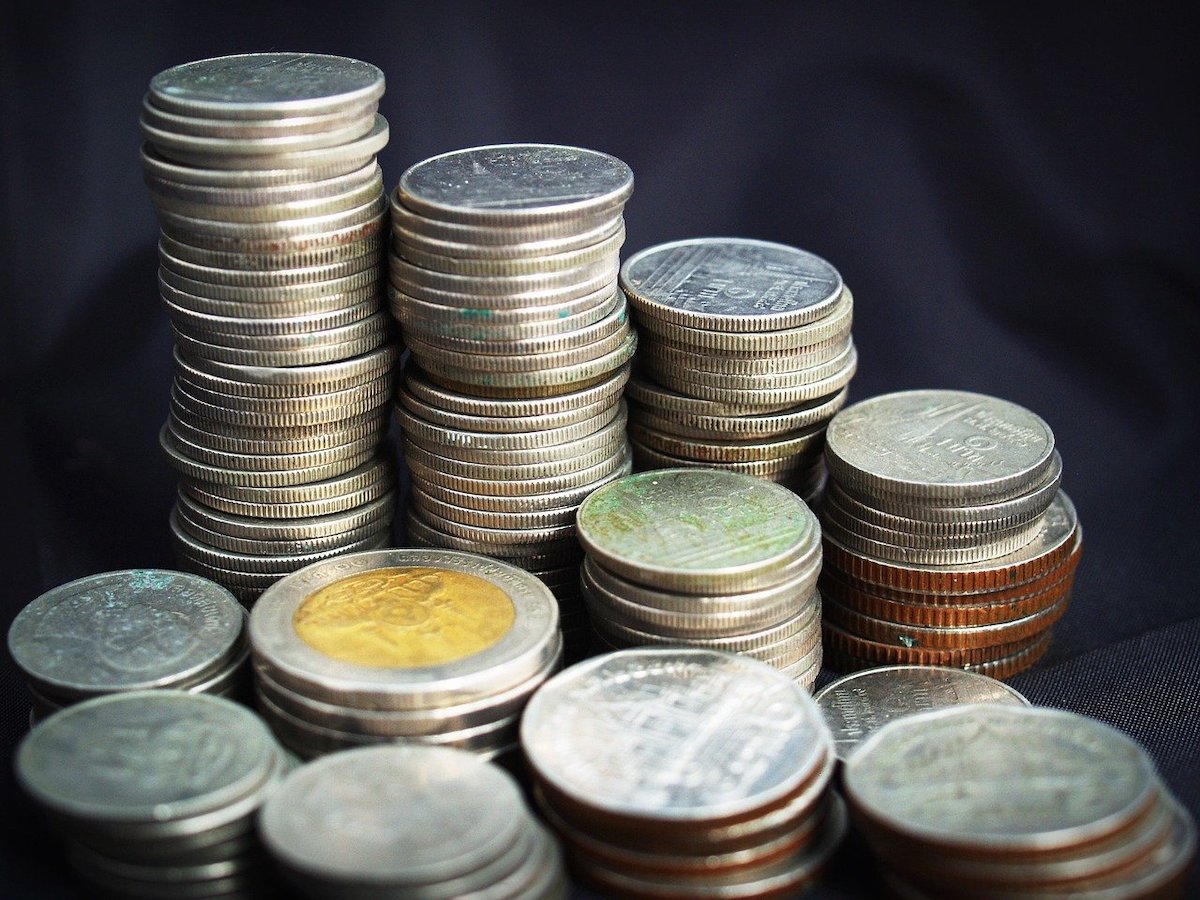 General Customs You Need to Know
Just like in other parts of Thailand, there are certain rules and social customs you need to follow in Koh Samui. The Thais are pretty particular about their culture so it's better to be careful not to offend them as best you can.
A common way to get on their good side is to always greet others with a Wai, the custom of boring slightly as you place your hands together. You ought to remain calm even in tense situations as well—the Thais are and prefer more reserved people. And above all else, never disrespect their king. Doing so can even lead you to jail!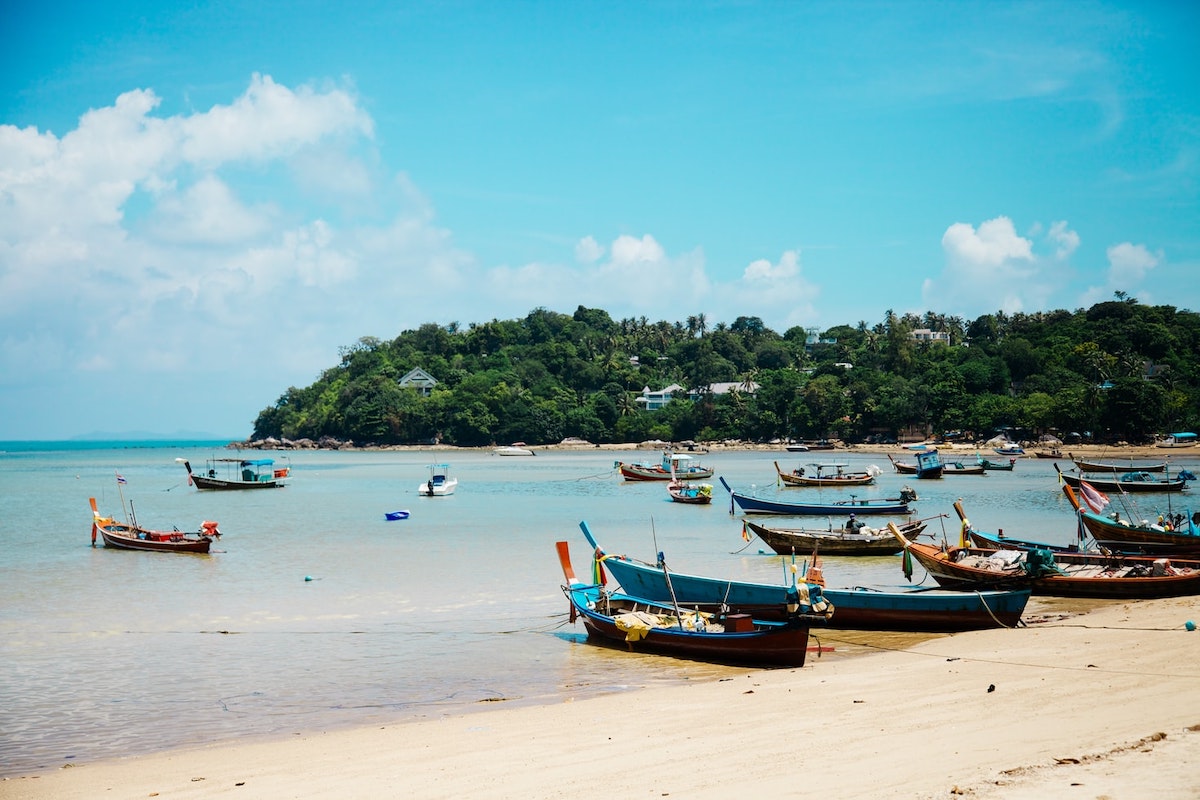 Traveling Within Koh Samui
Just because Koh Samui is a provincial city, it doesn't mean it lacks in public transport too! On the contrary, this island offers a ton of ways to get around, most of which are efficient enough in their own ways. If you want a fast way to get to your destination, you can always hail a taxi or a motorcycle taxi off the street. For a more local experience, ride a songthaew. And if you have no choice but to travel by sea, there are plenty of ferries and boats around. Don't forget the option of renting your own vehicle here too!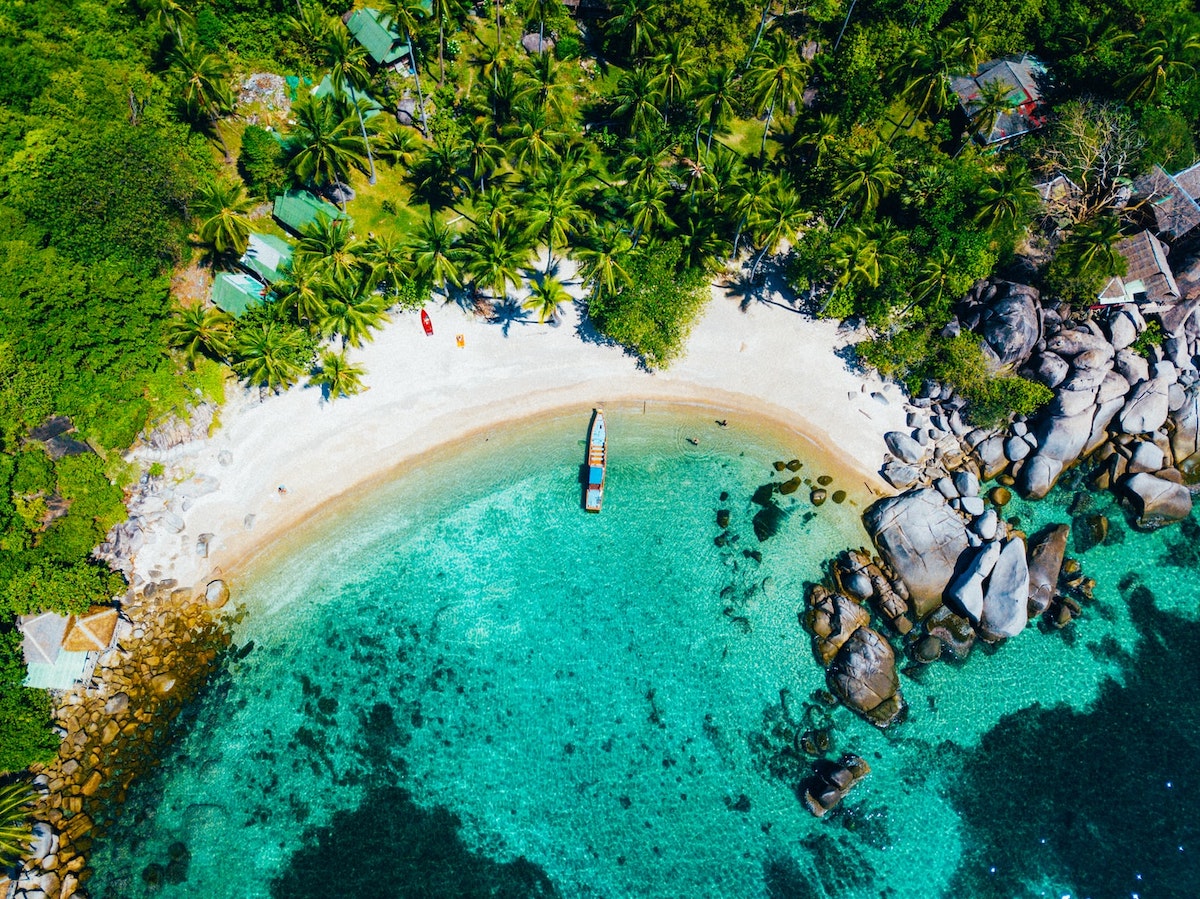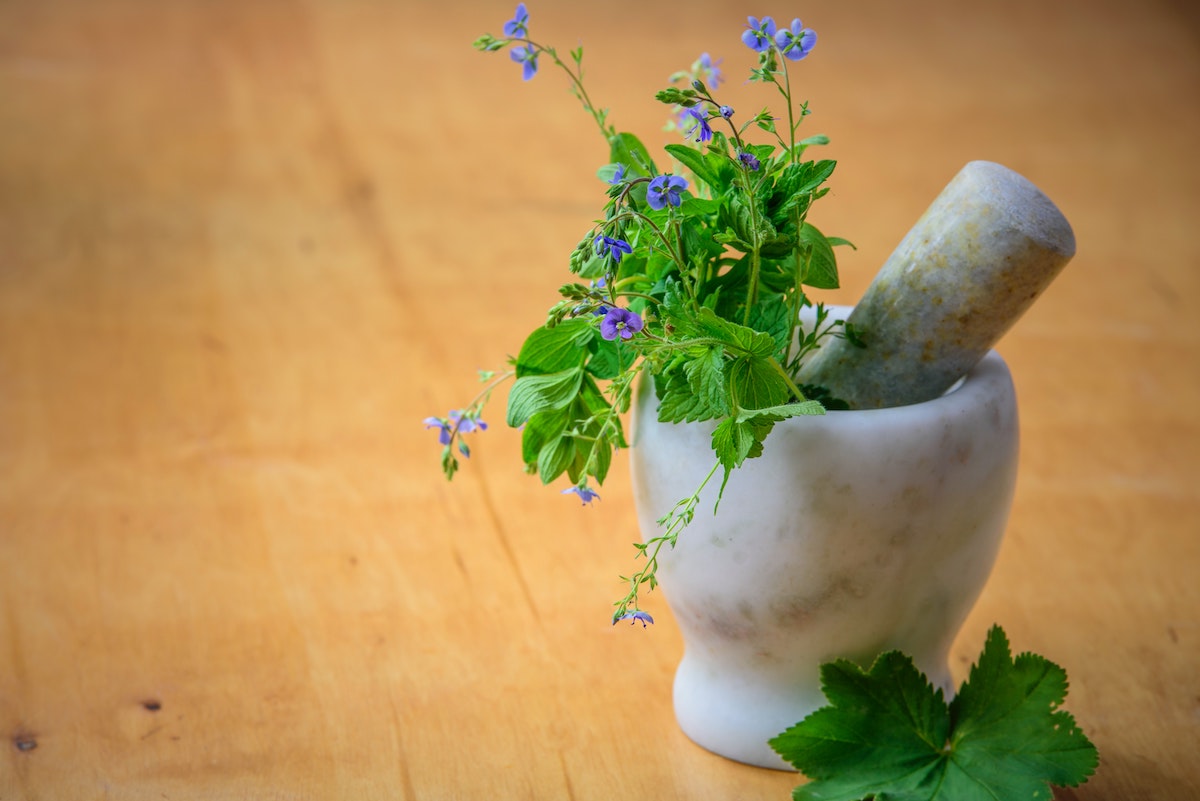 Healthcare in Koh Samui
It's easy to think that Koh Samui lacks in certain areas but don't include healthcare in that! The island has its own fair share of hospitals and clinics that will take care of you, no matter your health problems. After all, Thailand is a top medical tourist destination and that includes Koh Samui. As long as you're registered in the Thai healthcare system or you've got your own private medical plan, you can get proper medical treatment here and recover as quickly as you can. Some of the most notable healthcare institutions in Koh Samui include Bangkok Samui Hospital and Samui International Hospital, among many others.
What's the Food Like in Koh Samui?
If Koh Samui were more popular than it is now, it might even be considered a 'food capital' too! There are so many exciting places to eat here, you can spend your entire stay simply eating from one foodie hotspot to the next and it'd still be a worthwhile trip.
But of course, what truly gives Koh Samui the potential to be a 'food capital' is its local cuisine. The island's traditional dishes and delicacies are second to none! From the flavorful Nam Prik Kapi (shrimp paste dip) to Gaeng Som Pla Sabarot (local sour curry), your taste buds will have quite the trip here!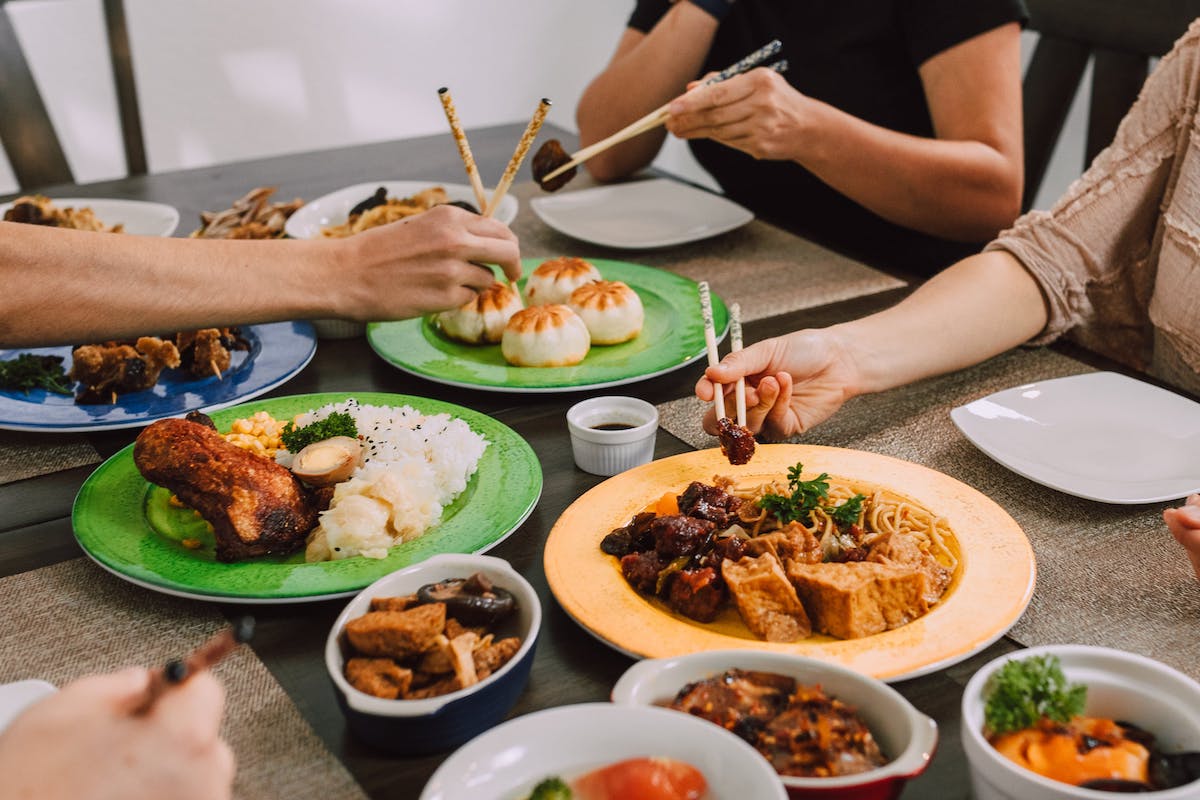 Important Holidays in Koh Samui
Remember that the Thais are conservative people who are very particular about their culture. This includes their national holidays as well! If you're trip to Koh Samui, or to any other part of the country, falls on a Thai holiday, that can make all the difference. In some cases, like Magha Puja (Every February) or the Chakri Memorial Day (April 6), the atmosphere is a lot quieter. Some establishments might even choose to close on a half-day or remain closed altogether. While other occasions like the famous Songkran Festival (April 13 - 15) and Coronation Day (May 4) have the locals one a more celebratory mood.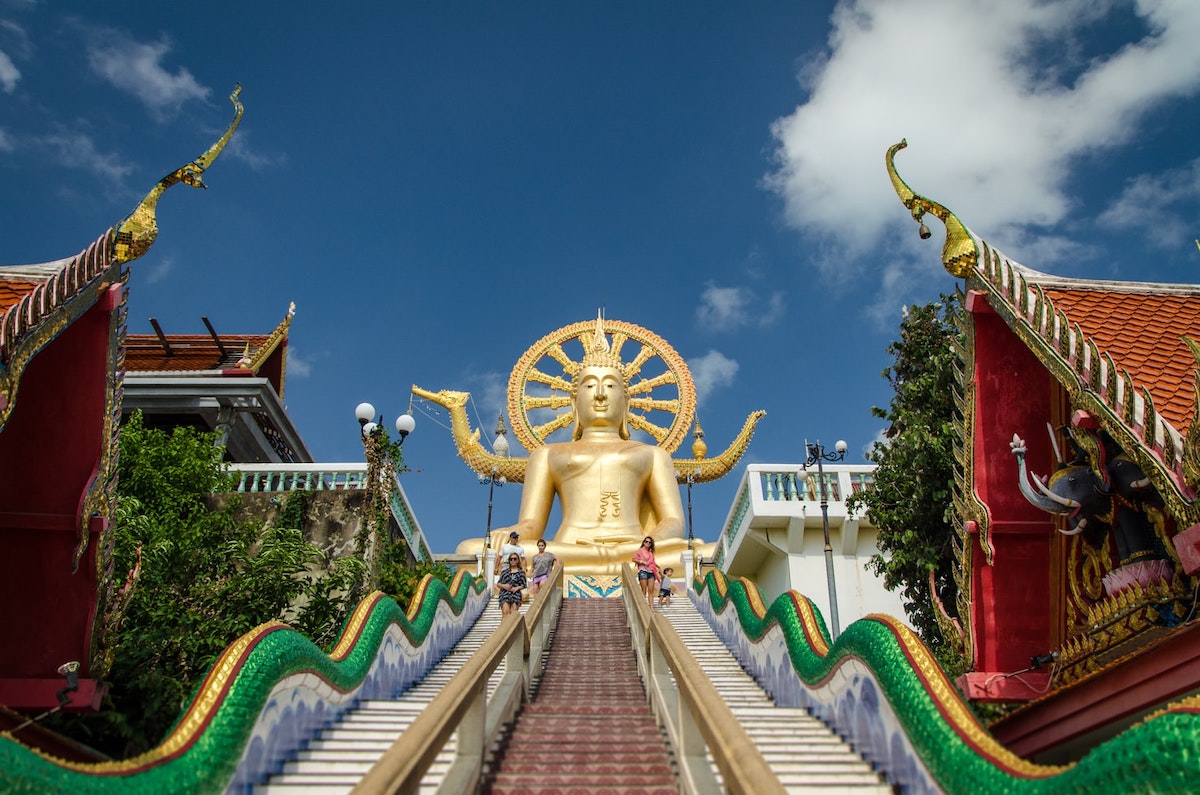 Relocating to Koh Samui
With its natural beauty, its provincial charm, and its alluring tropical vibe, there's a good chance you'll end up wanting to move to Koh Samui. After a trip or two here, you'll likely get so enamored, you won't want to stay anywhere else. And that's okay! In fact, that's even common among many tourists who've gone here!
But make no mistake! Relocating to Koh Samui isn't a walk in a park. There's a lot you'll need to do and learn about before settling down here. Though there's really no need to worry! You can always use this relocation guide to help you!