Saint Germain des Prés - Penthouse View
2 bedrooms
2 bathrooms
4 guests
160 m²
Min 1 week
Or
PLEASE NOTE:
Rates advertised on the listing can vary based on the season and are subject to change without prior notice based on the length of stay and number of people. Please contact with your Rental Specialist today about your travel dates.
Discover Paris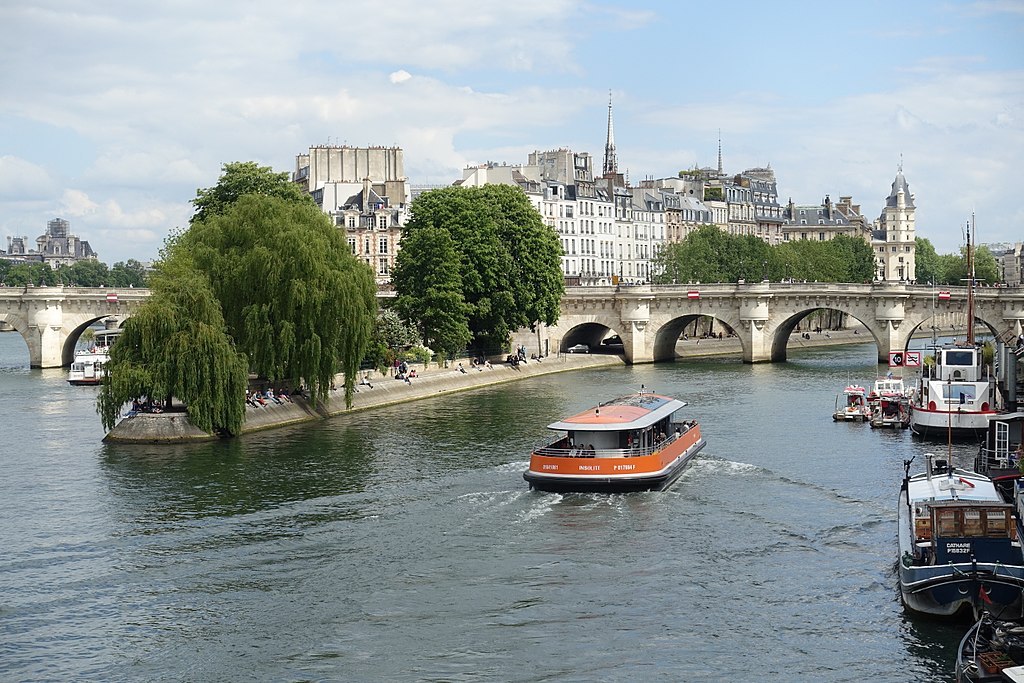 The Parisian Charms of Ile de la Cité
September 30, 2020
It's not exactly an exaggeration to proclaim that Ile de la Cité is unlike any other district in Paris. What other neighborhoods in the French capital do you see situated on an island? More than that, the place itself offers a unique excitement only its residents get to experience.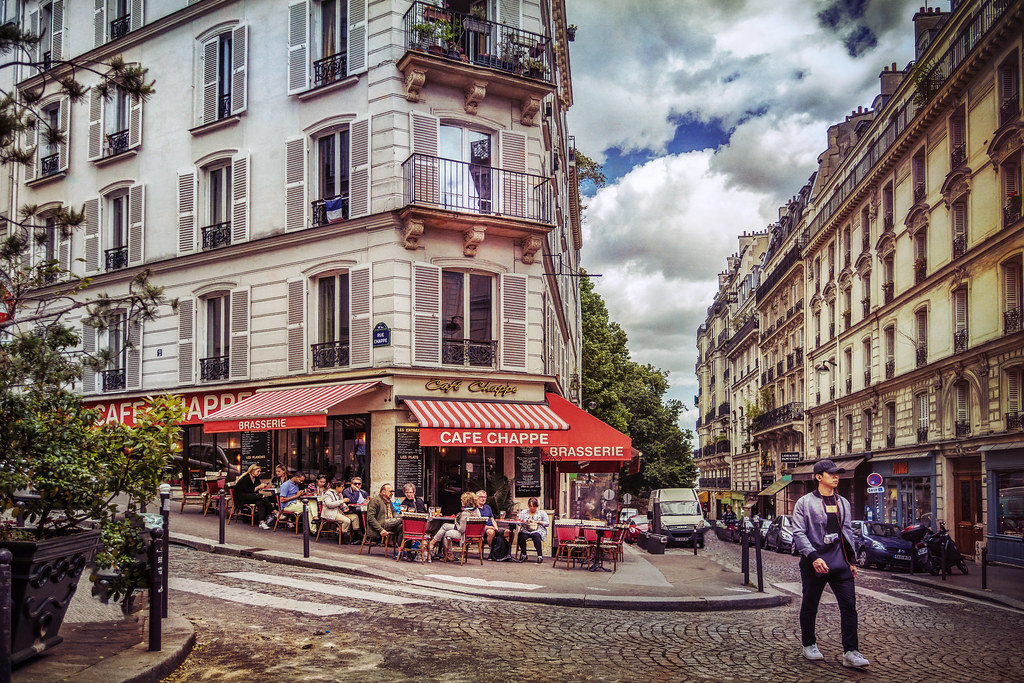 Living the Parisian Lifestyle in Montmartre
September 29, 2020
Living in Montmartre is perhaps the closest to living out a quintessential Parisian lifestyle as one could get. Here, you'll be able to do whatever you want and live an exciting life, possibly full of romance, adventure, and more!
Description
Located between Luxembourg Garden and Rue de Rennes, just minutes from Place Saint Sulpice and marché Saint Germain in the 6th district, this beautiful piece of home is endowed with magnificent view of all of Paris anywhere you look. On the East, you have a balcony, on the West, you have a large terrace.

The property is a mixture of modern and earthly fabric beautifully designed to create a smooth blend of contemporary and earthly appeal. Nestled on the top floor of a building with elevator, this 2-level penthouse is in a perfect spot to enjoy the panoramic view of the city. With a floor area of 160 square-meters, this 2-bedroom, 2-bathroom lovely home can host up to 4 guests comfortably and then some.

To access the property, you need to take the elevator, get off on the 8th floor where you will find the entryway in the first level of the penthouse. Upon entrance, a spacious open living and dining area will greet you. It has two large sofas, wooden native chairs, a glass fixed wooden centerpiece, artworks, and wide glass windows with panoramic view of the Montparnasse Tower, Eiffel Tower, Invalides and the West Parisian rooftops.

The dining area adjoining the living is furnished with a sturdy and finely finished wooden dining table and equally fine chairs good for 6 guests and has an outstanding view of the city through its large windows. Breakfast or dinner can also be had on the large terrace with tables and chairs, and a long balcony, with views of the St Sulpice church, Notre Dame church, St Germain des Pres church and the East Parisian rooftops.

To complete the first level is the fully equipped spacious kitchen. It has everything you need from making a light breakfast to a festive dinner. It is equipped with a fridge, freezer, boiler, dishwasher, microwave, oven, toaster, and a coffee machine for your personal convenience.

The 2nd level has the two gorgeous bedrooms and their respective en suite bathrooms. The main bedroom is fitted with a king size bed, extra comfortable chairs and mini sofa, huge wide screen Cable TV, a modern en suite bathroom, and a private balcony with breathtaking view of the city.

The other bedroom is fitted with a queen size bed, also with a wide flat-screen Cable TV, an en suite bathroom and also with a private balcony with city view. Both bedrooms are spacious, with ample of storage spaces and books. The A/C is only located in both bedrooms.

The two en suite bathrooms are both modern and well kept. Both have a bathtub, shower, sink and a toilet.

This property is ideal for two couples or a group up to 4 guests looking to have the most of Paris.

All of the exclusive hand-picked Paris apartments rentals by All Luxury Apartments have been personally visited to ensure it meets our quality standard and criteria of excellence. We are happy to offer our guests the support and services of a dedicated concierge and 24 hours customer service during their rentals. A truly enjoyable rental experience requires not only quality properties but a commitment to personal service that really defines a luxury experience that is unforgettable and deeply satisfying.


Metro: Saint Sulpice or Rennes
Located between Luxembourg Garden and Rue de Rennes, just minutes from Place Saint Sulpice and marché Saint Germain in the 6th district, this beautiful piece of home is endowed with magnificent view of all of Paris anywhere you look. On the East, you have a balcony, on the West, you have a large terrace.

The property is a mixture of modern and earthly fabric beautifully designed to create a smooth blend of contemporary and earthly appeal. Nestled on the top floor of a building with elevator, this 2-level penthouse is in a perfect spot to enjoy the panoramic view of the city. With a floor area of 160 square-meters, this 2-bedroom, 2-bathroom lovely home can host up to 4 guests comfortably and then some.

To access the property, you need to take the elevator, get off on the 8th floor where you will find the entryway in the first level of the penthouse. Upon entrance, a spacious open living and dining area will greet you. It has two large sofas, wooden native chairs, a glass fixed wooden centerpiece, artworks, and wide glass windows with panoramic view of the Montparnasse Tower, Eiffel Tower, Invalides and the West Parisian rooftops.

The dining area adjoining the living is furnished with a sturdy and finely finished wooden dining table and equally fine chairs good for 6 guests and has an outstanding view of the city through its large windows. Breakfast or dinner can also be had on the large terrace with tables and chairs, and a long balcony, with views of the St Sulpice church, Notre Dame church, St Germain des Pres church and the East Parisian rooftops.

To complete the first level is the fully equipped spacious kitchen. It has everything you need from making a light breakfast to a festive dinner. It is equipped with a fridge, freezer, boiler, dishwasher, microwave, oven, toaster, and a coffee machine for your personal convenience.

The 2nd level has the two gorgeous bedrooms and their respective en suite bathrooms. The main bedroom is fitted with a king size bed, extra comfortable chairs and mini sofa, huge wide screen Cable TV, a modern en suite bathroom, and a private balcony with breathtaking view of the city.

The other bedroom is fitted with a queen size bed, also with a wide flat-screen Cable TV, an en suite bathroom and also with a private balcony with city view. Both bedrooms are spacious, with ample of storage spaces and books. The A/C is only located in both bedrooms.

The two en suite bathrooms are both modern and well kept. Both have a bathtub, shower, sink and a toilet.

This property is ideal for two couples or a group up to 4 guests looking to have the most of Paris.

All of the exclusive hand-picked Paris apartments rentals by All Luxury Apartments have been personally visited to ensure it meets our quality standard and criteria of excellence. We are happy to offer our guests the support and services of a dedicated concierge and 24 hours customer service during their rentals. A truly enjoyable rental experience requires not only quality properties but a commitment to personal service that really defines a luxury experience that is unforgettable and deeply satisfying.


Metro: Saint Sulpice or Rennes
Show more
Features
Children under 12 welcome
Balcony
Cable TV
Linens and towels
Air conditioning
Amenities
Children under 12 welcome
Children above 12 welcome
Elevator in building
Deck / patio
Balcony
Wifi
TV
Telephone
Internet
Cable TV
Toaster
Safe
Oven
Microwave
Linens and towels
Iron and Ironing board
Fridge
Freezer
Dishwasher
Combo Washer & Dryer
Coffee machine
Boiler
Air conditioning
Non Smoking
location is estimated and the address will be provided once your booking is confirmed