What is it about Montmartre that draws people in from all around the world? Perhaps it's simply because this famous district in Paris was once the center of Bohemia. The free culture of liberation and enlightenment got one of its major starts here in Montmartre. Famous modern philosophers, writers, and artists would gather here, discuss their ideas and let their creativity flow endlessly. And today, you can still get a slice of that wild time in the many bookstores here. If you're going to buy a book in Paris, it might as well come from Montmartre.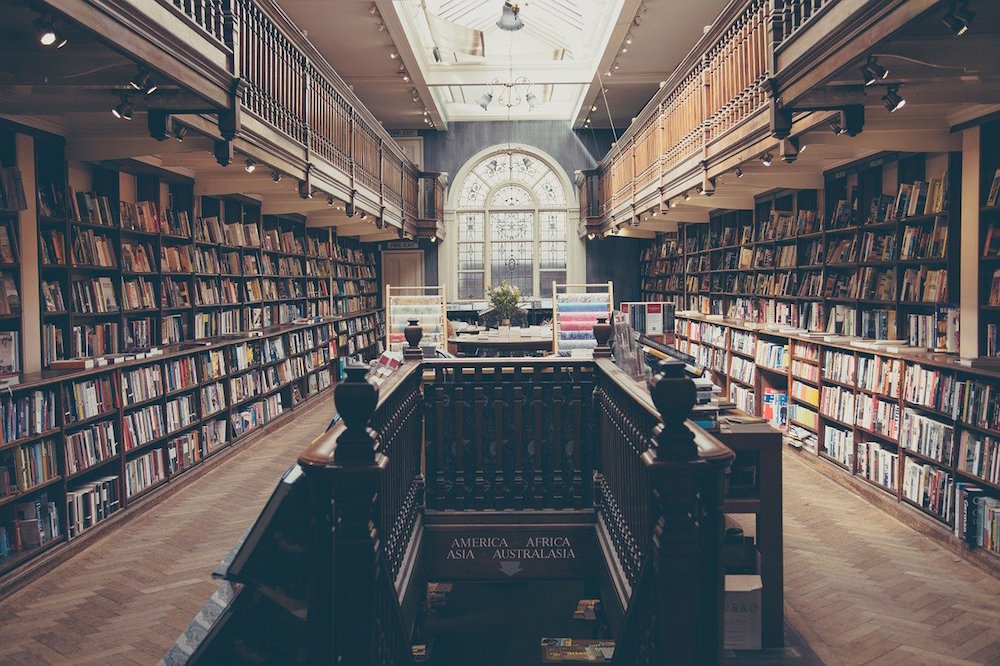 Oftentimes, the bookstores in Paris aren't just your regular shops where the books are just lined up. This is the City of Lights! Of course, they're going to make the place beautiful as well. Artzart is a good example. The sleek and modern shop presents their books as if they're exhibited in a showroom. Spotlights shine on various sections, enticing those who go inside to check out the many literary works they offer here. Not to mention books by famous artists. A popular one they often feature here are the works of Banksy. You can get picture booklets and coffee table books of the famous underground and more of his/her kind.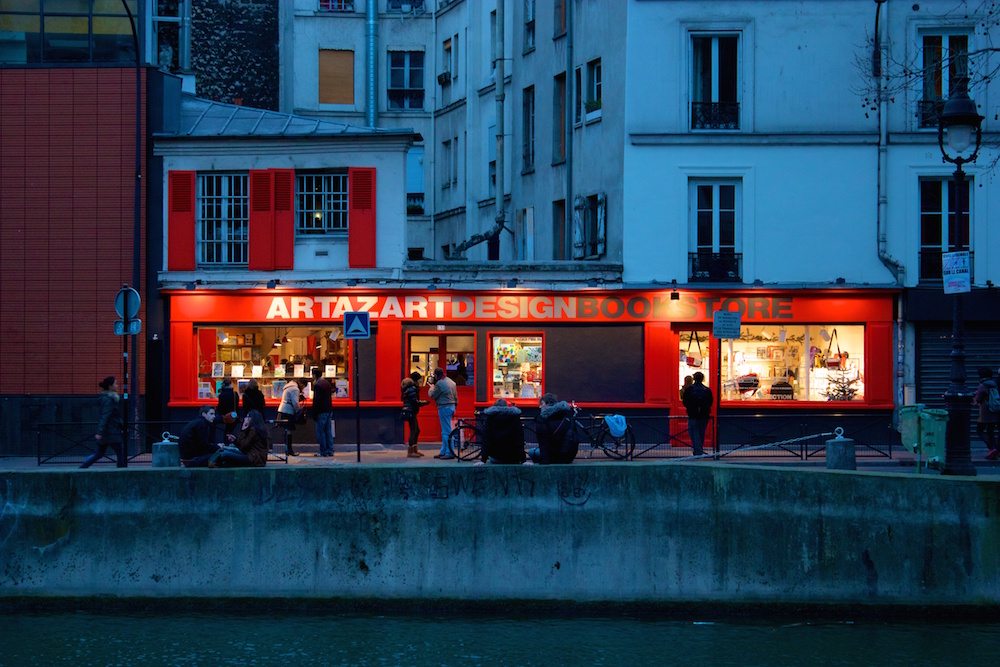 Source: Wikimedia Commons
Now here's a place that's fun for the whole family. And that's saying something because, historically, and relatively even up to now, Montmartre was never the friendliest place for children. Though the adorable L'Atelier 9 book shop off of Rue des Martyrs would disagree. For you adult shoppers, you can find all sorts of French classic literature here, from the ones you probably read in high school to unpopular gems that you should really read at least once in your lifetime. As for your little ones, storybooks, puzzle games, and even French language-guides will help increase their appetite for learning!
Source: L'Atelier 9
L'attrape-coeurs
Now, this is a real charmer: L'attrape-coeurs. If you ever wondered what bookstores in Montmartre might have looked like when the likes of Hemingway, Fitzgerald, and Stein used to go to Paris, this shop is your best bet. Featuring a quaint brown wooden exterior, the facade alone looks like it's been standing since the 1920s. Go inside and the vintage vibe continues with beautiful wooden bookshelves, dim lighting, and an adorable window display. The classic spirit of old-school literature is alive and well here too, as the works of the aforementioned novelists can be found here. As well as other gems you might not have heard of yet!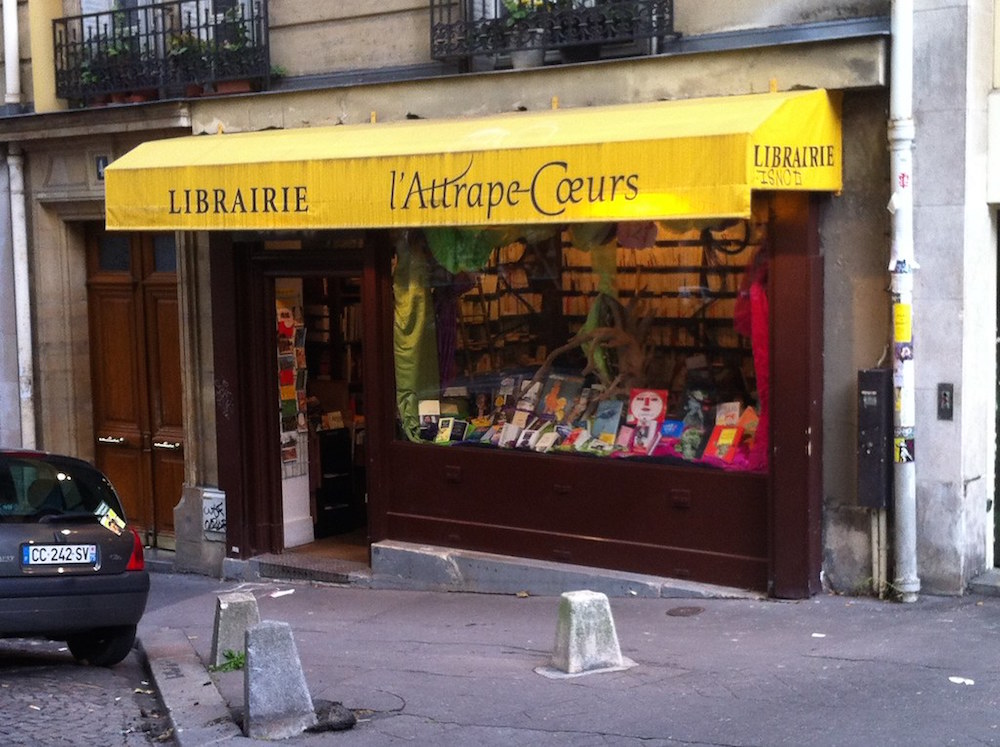 Source: Flickr.com/ Actualitte
Why stop for a bookstore when you can go to ana actual museum as well. La Halle Saint-Pierre is arguably Montmartre's most popular art gallery and museum. They continually show exhibits here, inviting art-lovers from all around the world to see what amazing things they have in store. Their bookstore, however, might steal the show. Appearing like a massive library, guests can read whatever they like here and pay later for then they go home. And with the massive collection of novels, books, magazines, and more, you'll likely find whatever it is that you're looking for in this gigantic shop!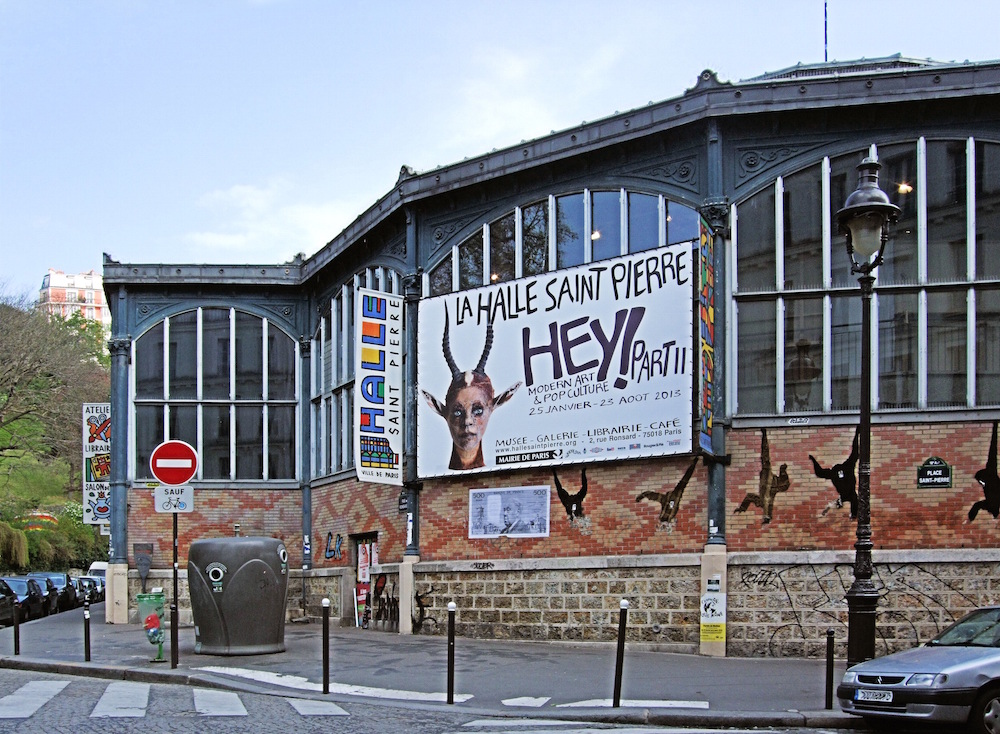 Source: La Halle Saint-Pierre
Just because Montmartre is (or possibly was) all about classic literature, doesn't mean you won't find the more contemporary literary works here. In Librairie Papeterie Montmartre, there's one type of modern literature that you will definitely find: comic books. Yep, this simple and humble book store is the place in Montmartre to get your fix of the graphic works. From classic superhero favorites to the edgier and realistic graphic novels, here is where you'll get them in this part of Paris. It's cool too, cause you never really thought that Parisians were into comic books. Well, this store proves that they actually are!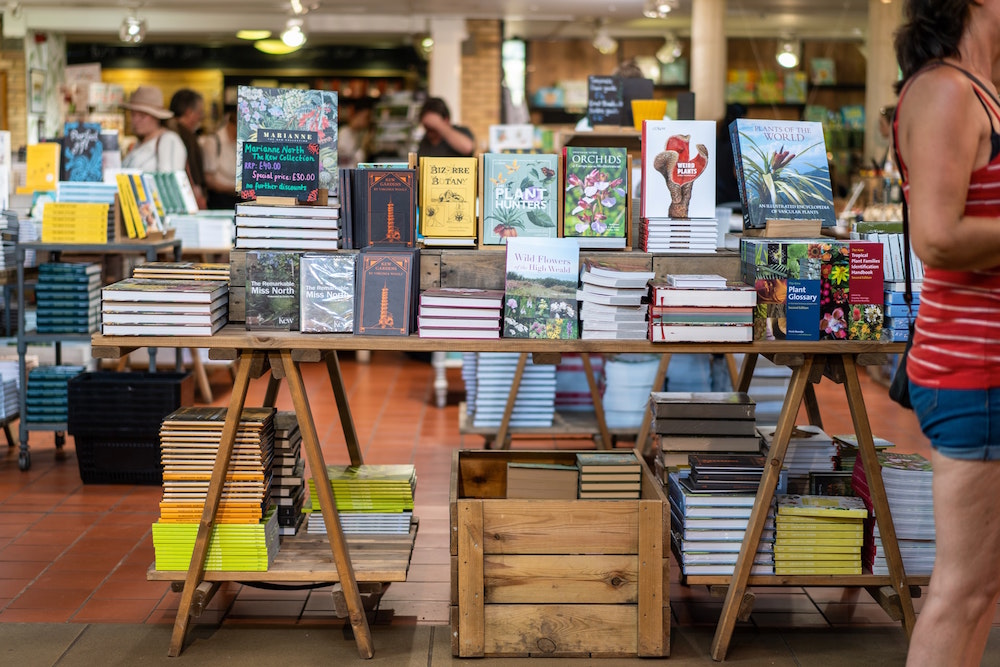 Source: Unsplash
Are you in Montmartre and you don't know what to do apart from the usual tourist spots? Why not read? The district is still chockful of charming book shops and stores filled with all sorts of literature, from the classic to the comic books!