Italia cuisine has long overtaken the culinary world. No matter where you are, you'll probably find a restaurant or two devoted to that Mediterranean cookery. What's not to love? Scrumptious pasta, flavorful pizzas, rich and creamy gelato? They'll all send a whirlwind of culinary delight for your taste buds. But there is one dish, however, that's deeply underrated but is just as good. This is the panini. This Italian sandwich has long been and great delicacy for people to snack on. And in Rome, the country's capital, you'll find a ton of places offering the best paninis ever!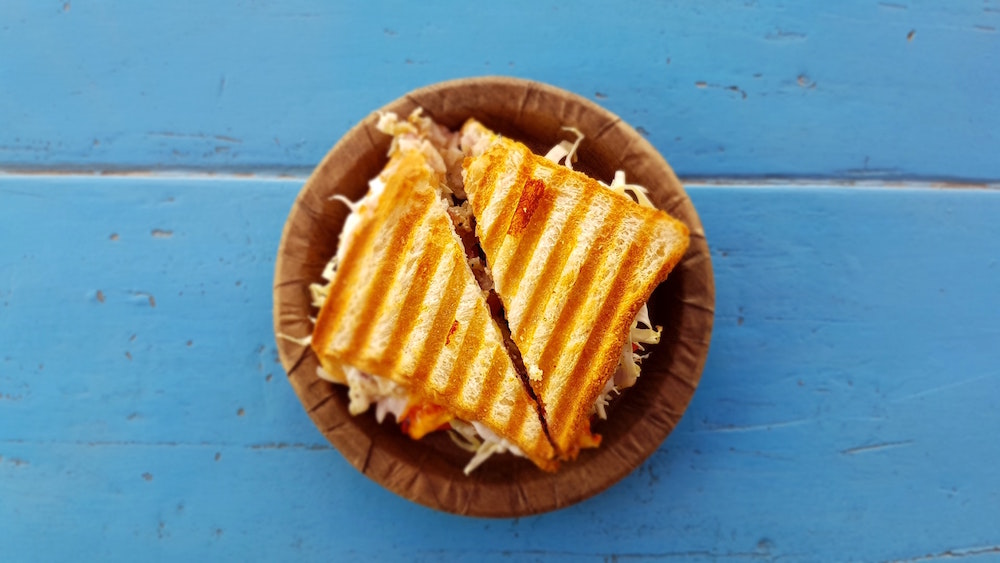 Near the beautiful Piazza Farnese, Antica Forno di Campo di Fiori serves a scrumptious panini that will satisfy your cravings. Their sandwiches here are perfect for when you need a break from all the sightseeing and want a quick bite. some have referred to their paninis as an elevated baloney sandwich, and in many ways, it's an accurate description. But don't mistake this as an insult, Italians have a certain way of working with baloney. And this place is no exception. The fact that they can relevant what is essentially a culinary classic just proves that they really know what they're doing!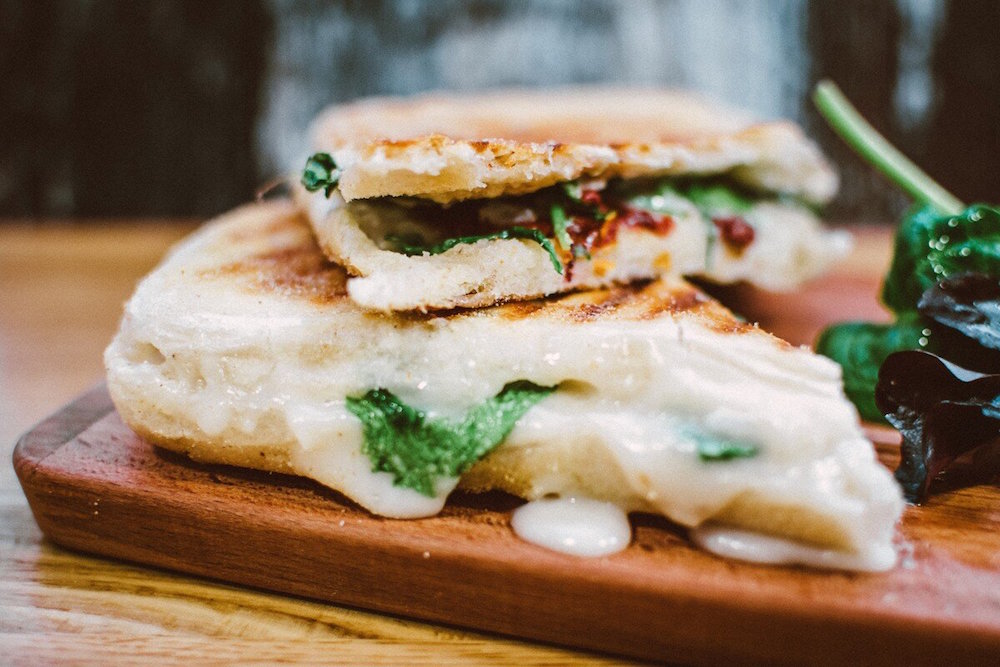 Source: Antica Forno di Campo di Fiori
Like many Italians, the folks over at Banco likes to experiment with their food. They've come up with new and exciting ways to reworking the panini in order to keep their customers on edge. So if you want to try a different kind of panini, one that you've probably never had before, this quaint little space at Ostiense is right up your alley. With their unique sauces and unusual blends, they turned their paninis from everyday snacks to culinary masterpieces.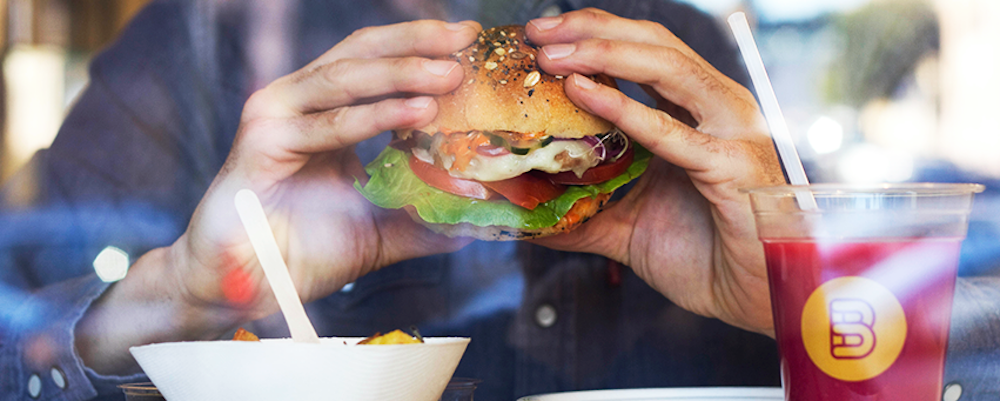 Source: Banco Facebook Page
Paninis are often flat meat sandwiches to fill your tummy before an actual meal. It's not an appetizer, per se, but it almost acts like it. With so many hours in a day, and they all can't be dinnertime, a panini provides the right tummy-filler. Not, however, the ones at DueCentoGradi. Situated near the Vatican, it'll likely invite you over for a snack after you've visited Rome's more religious monuments. But make no mistake, the paninis here are big, juicy, and rich! Unlike the flat ones other places serve, theirs are practically a foot-long! But the taste is still oh-so-good!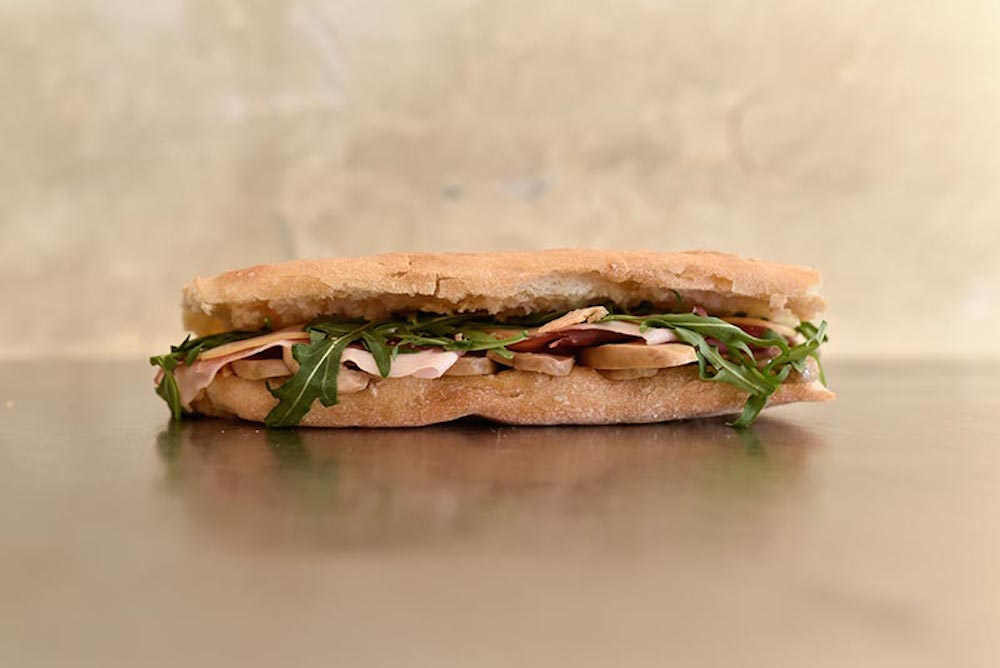 Source: DueCentoGradi
The way Italians work with meat are truly gifts from God! They have a way of fleshing out the truest flavor and juiciness of the meat, so much so that you won't need sauce or condiments to enjoy them. And this is exactly the way the guys over 'Er Bucchetto do their paninis. Relying only on their pork slices and a few herbs for better flavor, their sandwiches are quite the meaty sensations. One bite and you'll taste the juiciness of the meat and all its succulent glory!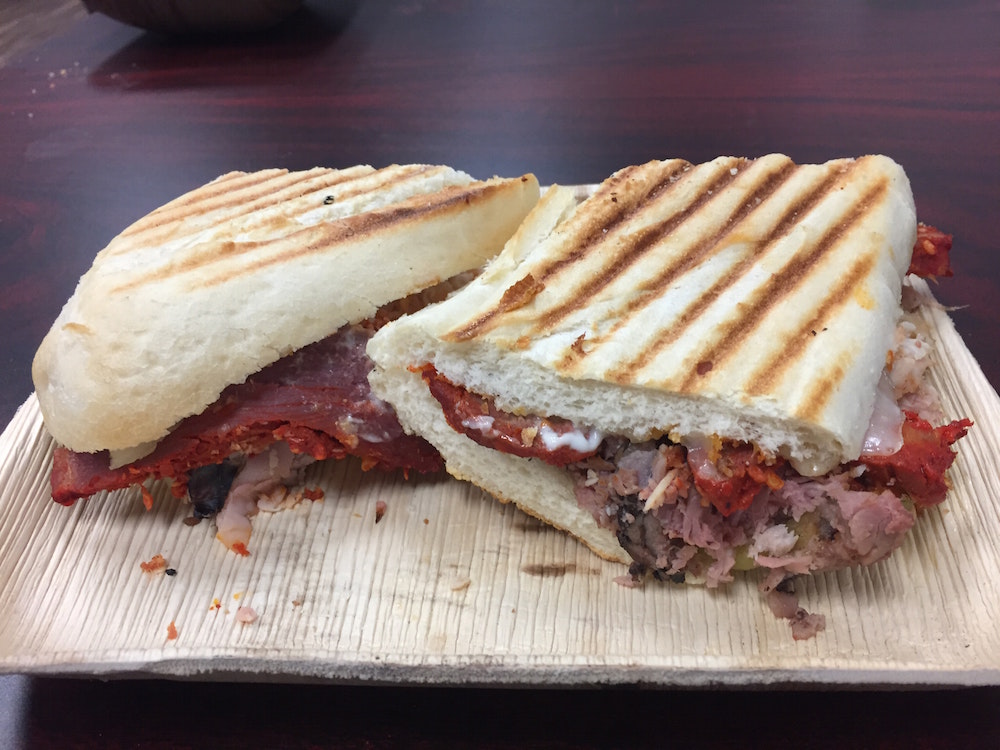 Source: Er Bucchetto
You know, despite their dedication to meat, Italians also deserve credit with they go about their vegetables. At times, their vegetarian dishes are just as good, and of course, a lot healthier. That goes with their paninis as well. Over by the Piazzale XII Ottobre, Eataly offers vegetarian paninis for those who want a healthier option for their snack. The mix of flavors, the melody of herbs, and the tanginess of their sauces provide the same type of sensation as any other meat-induced panini. Some may argue that they taste even better!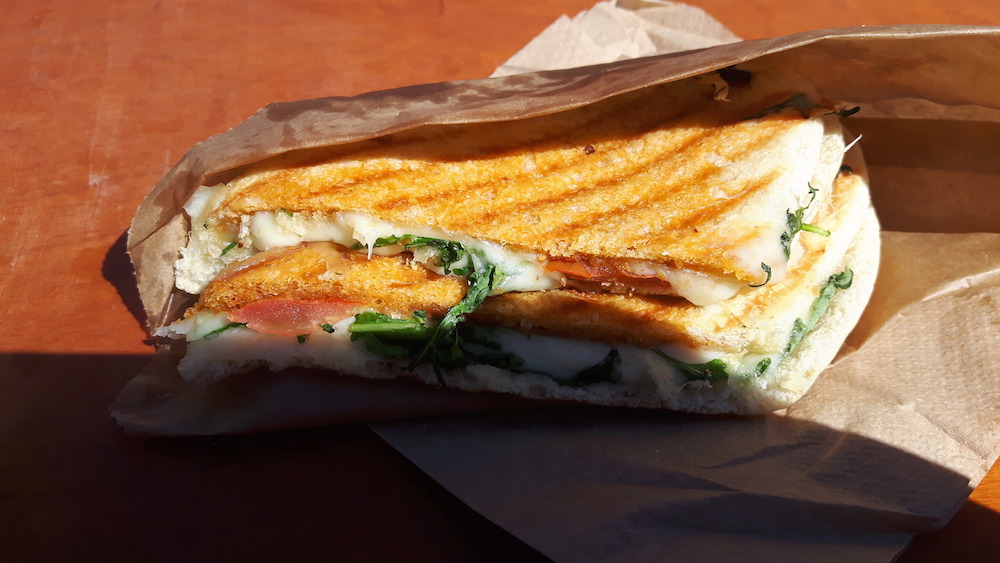 Source: Wikimedia Commons
Gaudeo
Mozzarella, prosciutto, and sun-dried tomatoes. These three are practically what Italians have cultivated as their own with their amazing cuisine. A lot of their best delicacies include these three, often interplaying together to come up with an exciting taste. Over ar Gaudeo, they mainly use these three ingredients to elevate their paninis. Though seemingly simple, the final outcome tastes incredible. One bite and you'll instantly feel the tanginess of the tomatoes, the sweetness of prosciutto, and the savory sensation of melted mozzarella. You can't get any more Italian than that!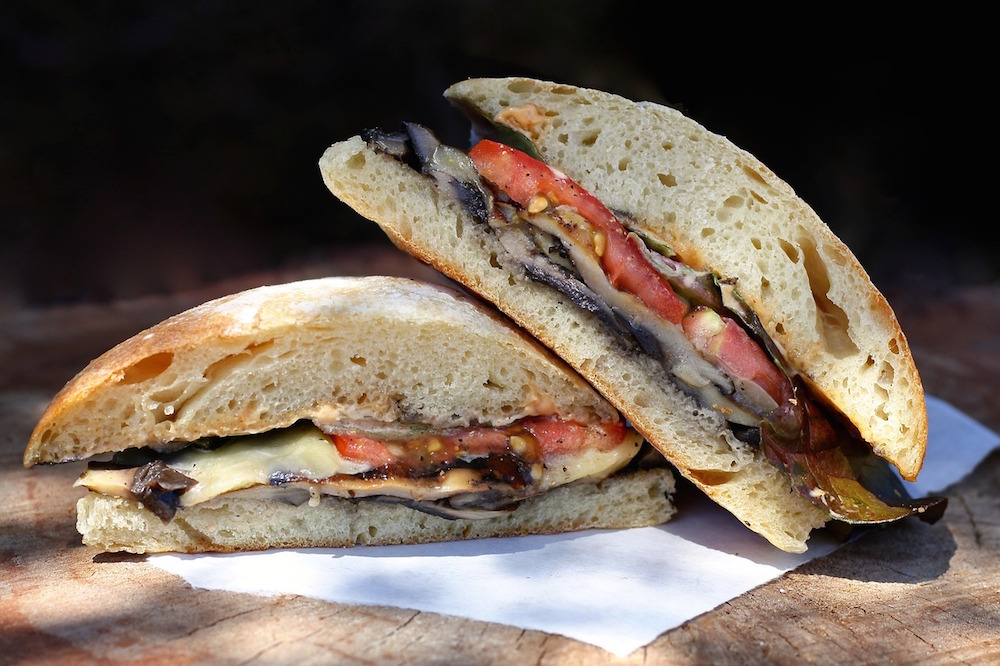 Source: Gaudeo
Want something unique? A panini that's not quite like the others mentioned on this list. Go to Trapizzino along Via Giovanni Branca. Their paninis are truly unique in that they serve then via a vertical triangle, Imagine a cone of freshly grilled bread, filled up with shredded meat, spicy herbs, fresh vegetables and smothered in a rich sauce. Yep, that's the culinary sensation you will get here. Though biting it full-on may prove to be messy, the flavors that will swirl in your mouth will leave you wanting more.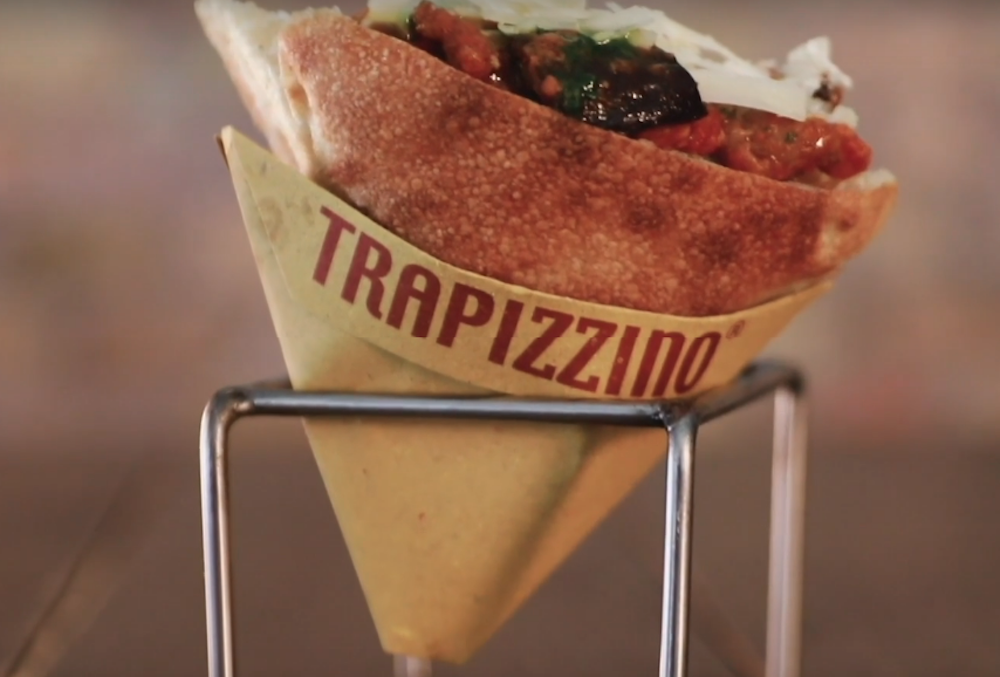 Source: Trapizzino
Tricolore Panini Gourmet
Here in Rome, it's all about giving you something out of the ordinary. With so many great panini places all over the Italian capital, what does Tricolore Panini Gourmet offer to make them stand out? A hamburger-style panini, that's what! Yep, their sandwiched here are more likely the ones that look like it came from McDonald's, but the taste is a lot more upscale. Their fine approach of tenderizing and marinating their meat in order to give out a sensational flavor is out of this world. not to mention their fresh vegetables that are so good, you'll want to order the vegetarian panini as well.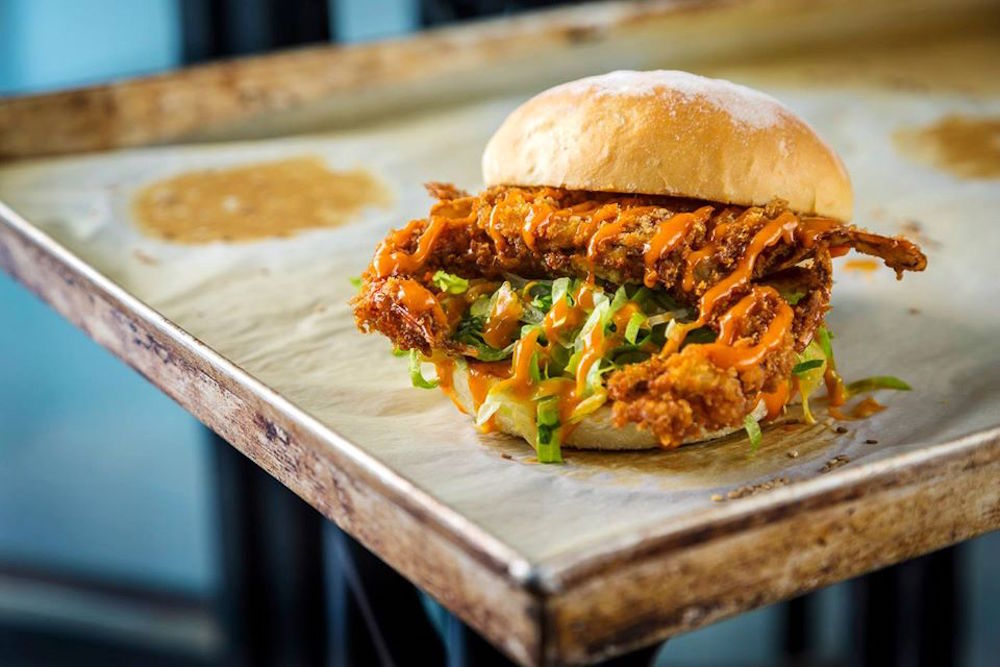 Source: Tricolore Panini Facebook Page
Now, if you want to talk about creativity, Zia Rosetta takes the cake on that one! They fill their paninis will all sorts of meats, vegetables, and sauce combinations, you won't know which one to order. Everything looks so good, you'd feel as if it'll be a shame not to eat all of them. sun-dried tomatoes with ricotta perhaps? Or what about mozzarella with zucchini? The possibilities here are endless. But the tastes? Glorious!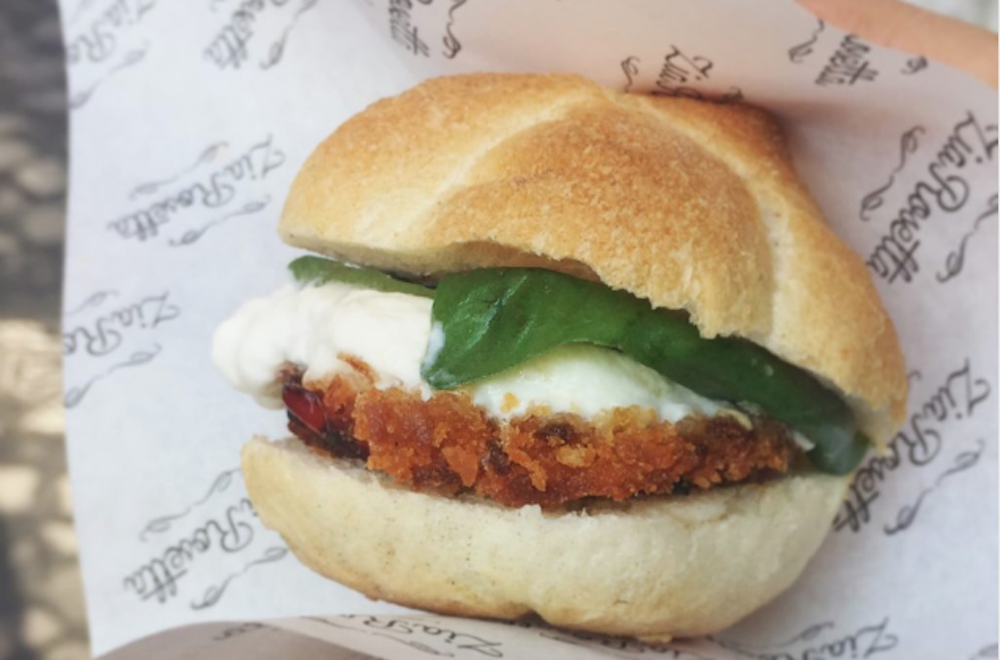 Source: Zia Rosetta
After your trip to Rome, you'll no longer take the panini for granted! The Italian capital has a lot of great places where you can get delicious and oftentimes out-of-the-ordinary paninis for your snacking pleasure!