Ever wondered why Italy has this saying, 'La Dolce Vita?' Well, 'the sweet life,' in many ways, was perpetrated by one director and his timeless and iconic film. In 1960, Federico Fellini's 'La Dolce Vita' premiered in theaters and it went on to define the very best of Italian luxury culture. Soon after, Fellini himself became the prime visionary of Italian cinema, carving out a new identity for the Mediterranean country. And for Rome, in particular. Oftentimes, the great director used the Italian capital as his beautiful backdrop. And here are some places where you can go to get that fine Fellini feeling!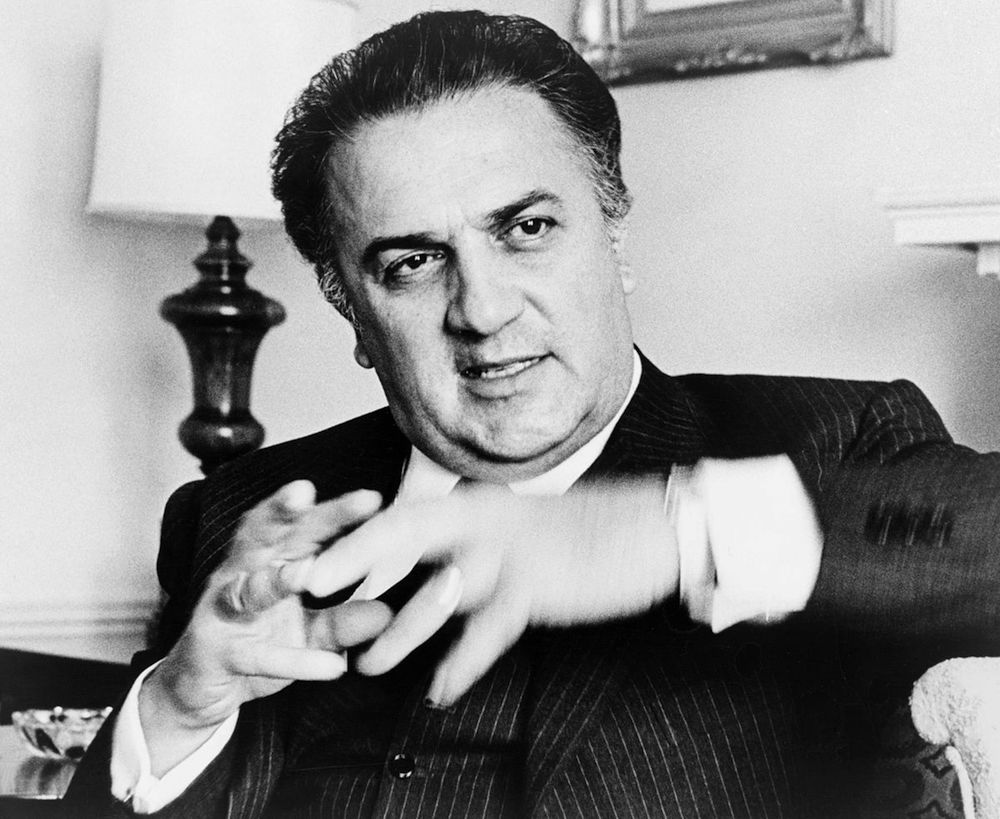 The Trevi Fountain
Iconic doesn't even begin to describe the Trevi Fountain scene in "La Dolce Vita." Anita Ekberg, in all her icy blond voluptuous glory, waddling away like a Roman goddess in the famous fountain. The way she "baptized" Marcello Mastroianni is perhaps one of the most erotic clothed scenes in Italian cinema history. And it's this scene that many movie fans often go to the Trevi Fountain. Yes, it's a well-known tourist spot, overcrowded at times as well. But for Fellini aficionados, there's no tour of Fellini's Rome without stopping by this famous fountain.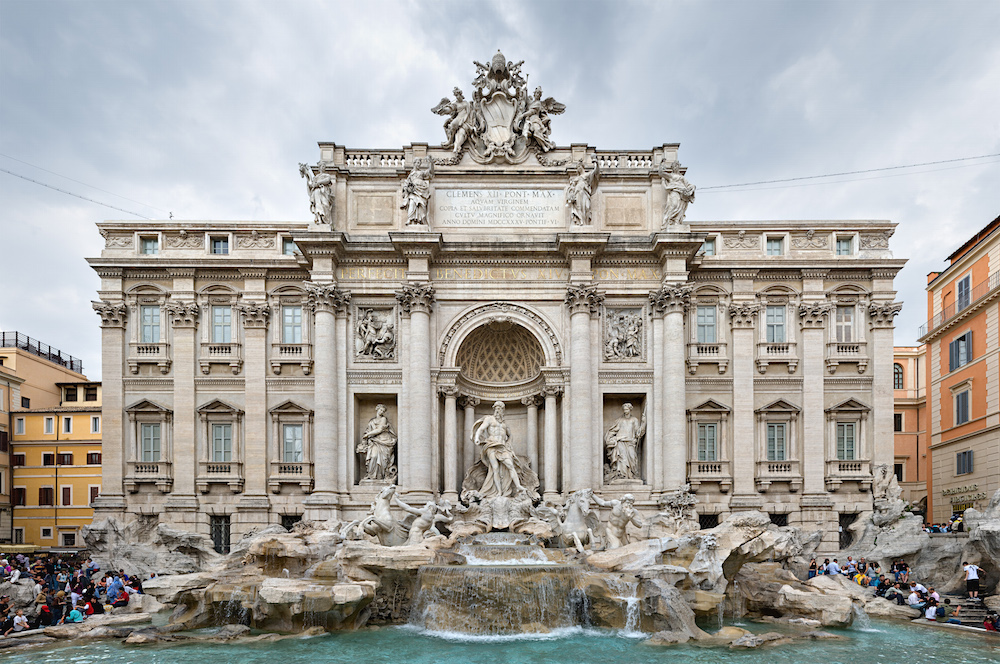 Source: Wikimedia Commons
The Colosseum
When you're in Rome, you're probably going to the Colosseum anyways. How can you not? It's both a historic site and a major architecture marvel at that. The place has so much history and significance in Roman culture that it's almost sacrilegious to say that you went to Rome and did not stop by here. But for Fellini fans, there's an extra plus. The legendary director featured the monument in his 1952 film, "Lo Sceicco Bianco." Though the film wasn't as popular as his 60s releases, the mere fact that he shot a film here is still astounding.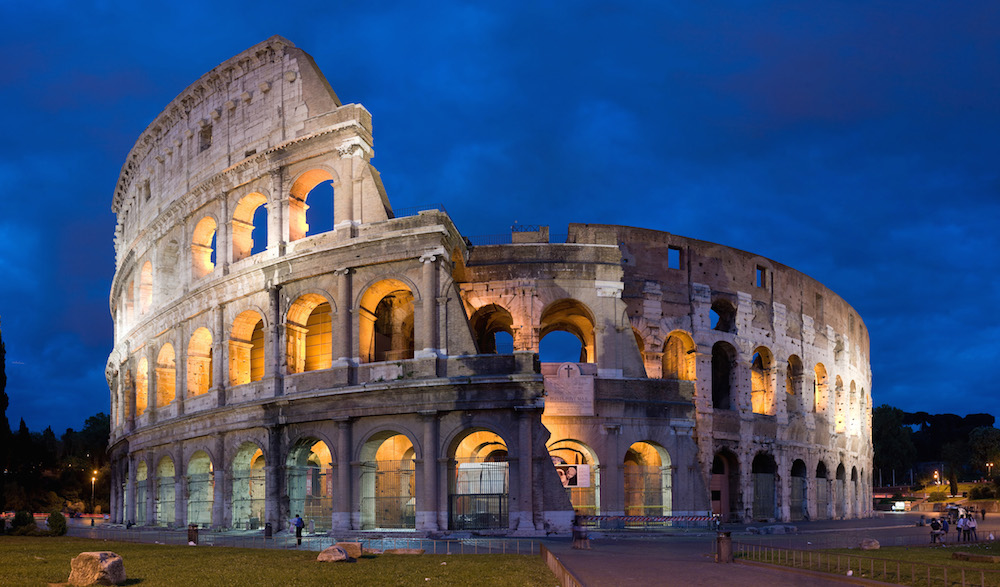 Source: Wikimedia Commons
Though it's not one of Rome's more popular parks, the Parco Degli Acquedotti along Via Lemonia is a must-see for any Fellini fan. It was actually in the opening sequence, wherein the protagonist Marcello was covering the transferring of a Jesus statue across the iconic square. Additionally, it's even said that Fellini himself shot that scene on a helicopter as well! Now, would you want to see that vast beautiful Roman area in the flesh (or rather, in the concrete?)? To actually stand in the place where the prologue to one of the most significant movies ever made happened? Of course, you would!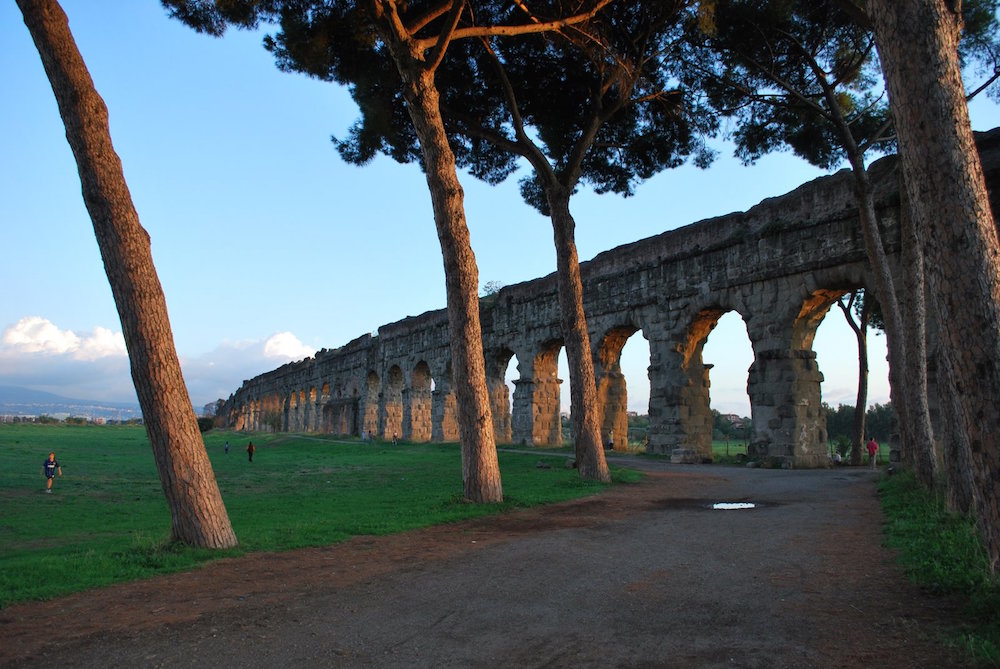 Source: Wikimedia Commons
Piazza del Popolo
In one of the racier scenes in "La Dolce Vita," Marcello meets up with his friend Maddalena in a nightclub. They then drive off to Piazza del Popolo where they pick up a prostitute and make love with her in Maddalena's home. Yep, that's the 60s Italian cinema for you! Beyond that provocative scene, however, the piazza is a spacious area where you can feel the epicness of Rome. That you know you're in a city where a lot of historic things have happened. But also, because of its massive size, it's where you can have a little bit of peace amidst the throngs of crowds living and visiting the Italian capital.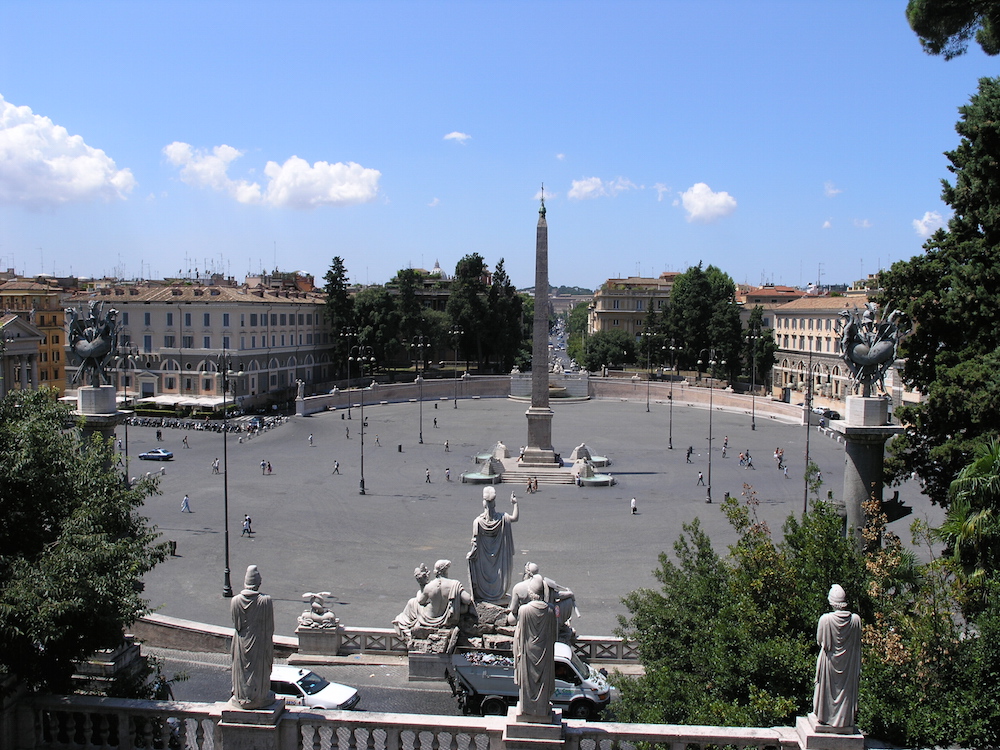 Source: Wikimedia Commons
For some reason, Fellini often featured baths in his works. He included one in his semi-autobiographical film, "8 1/2," and of course, in "La Dolce Vita" as well. In the latter, Anita Ekberg's Sylvia seductively dances in what looks like another swanky nightclub. But actually, they're in the Baths of Caracalla, a well-known resort-like area near Rome. Though it's rarely used as a recreational spa nowadays, you can still see the majesty of the place that might have seduced Fellini to include it in the film. The stone structures here are truly magnificent!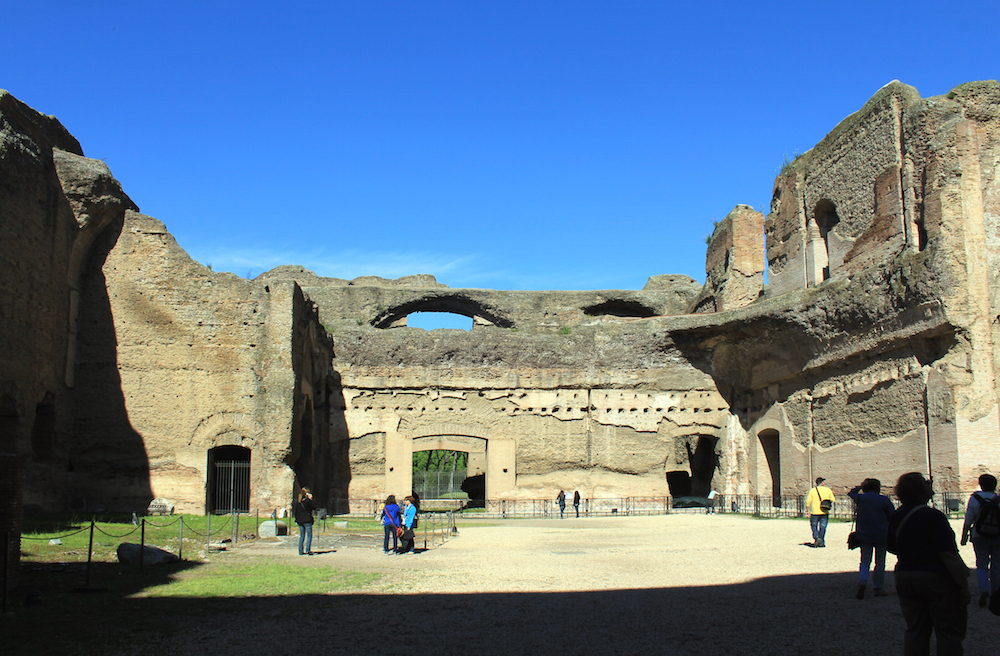 Source: Wikimedia Commons
Fregene
Further beyond the city of Rome is the beautiful beach of Fregene. This is yet another common feature in Fellini's films: the beach. He's shown many scenes in which his protagonists discuss their issues by the sea or look longing into the clue horizon. This particular seaside town, however, seemed special to Fellini. Or perhaps it was just because it's nearest to Rome? In any case, he liked it there so much, he shot at it multiple times for films such as "Lo Sceicco Bianco," "La Dolce Vita," and "Giulietta degli Spiriti." And when you go there yourself, you'll probably see why the great director loved it!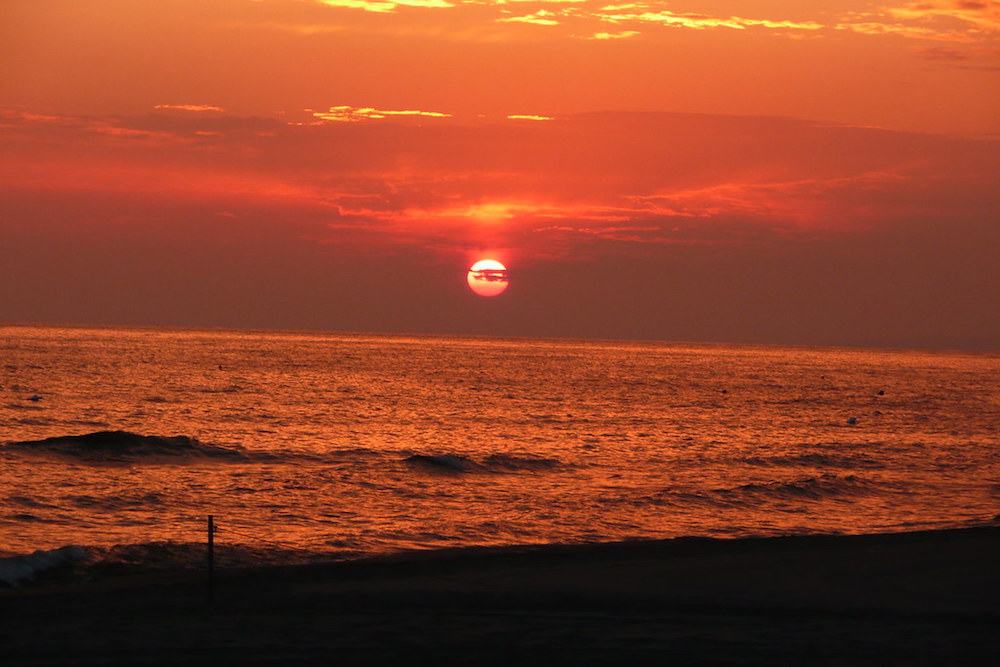 Source: Wikimedia Commons
Fellini often featured Via Veneto in many of his films. Almost too many to count. However, there is one place there that worth visiting: Harry's Bar. It's your standard Italian restaurant that's probably like the ones at home. Only here, the food is much more flavorful and, of course, authentic. Beyond its culinary excellence, however, this particular haunt was said to have welcomed a lot of artists during the early 20th-century. Salvador Dali, Ernst Hemingway, possibly even Pablo Picasso. And this is probably why Fellini himself liked the place. It draws geniuses in!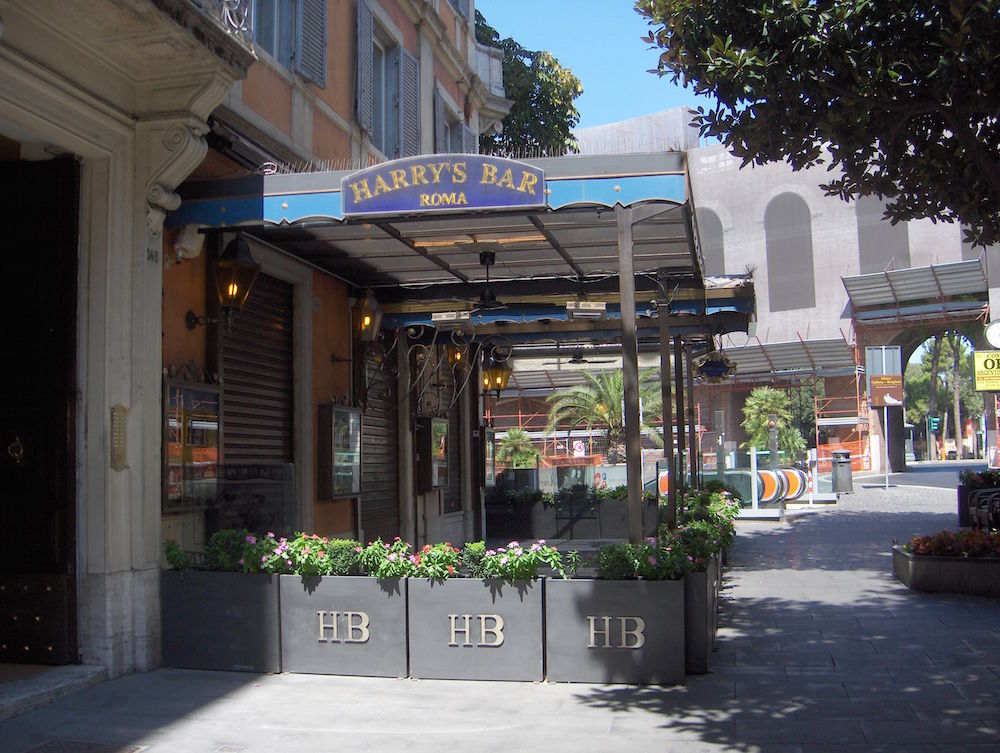 Source: Wikimedia Commons
Finally, the last stop in your Fellini-esque Rome tour should be the famous Cinecittà Film Studios. It's where the magic happened! Established during Mussolini's fascist regime, the now-beloved film studios were set up to revive Italian cinema. However, it was only when Fellini started making movies during the post-war decades that the studios gained its immense popularity. And when you visit here, you can still see some of the sets they made during that time. all have been preserved and displayed beautifully for Fellini fans from all over the world.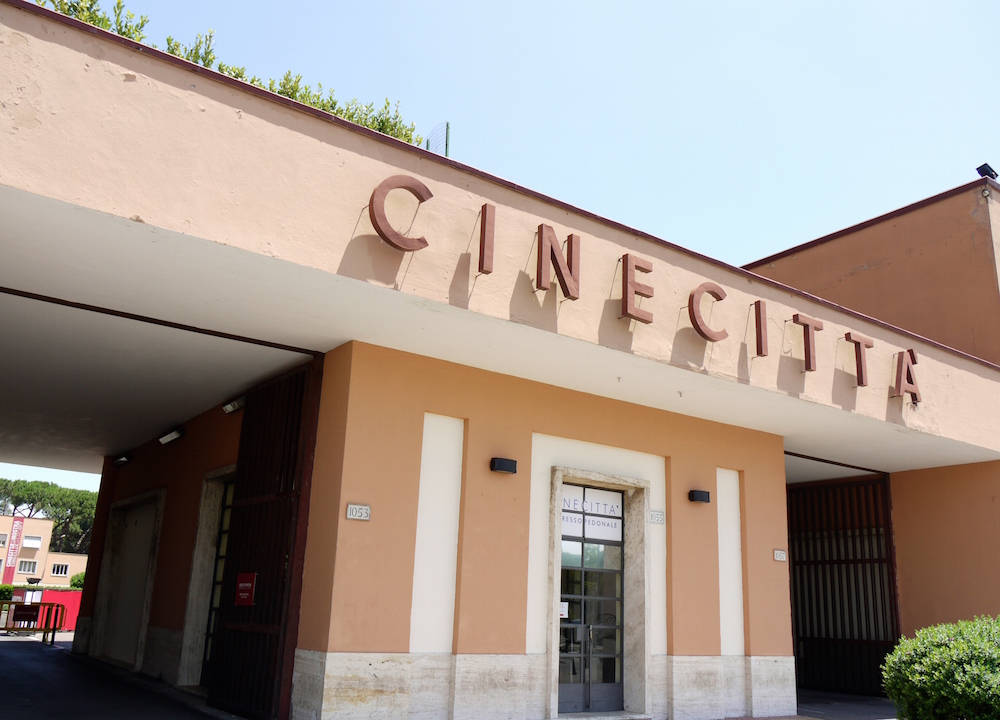 Source: Wikimedia Commons