What do you know most about Mykonos? That it's a summer getaway destination? Sure! Of course, you can't miss the beautiful white sandy beaches that outline the island. They're practically the place's selling point! And you've probably the quaint white houses with blue roofs in the movies, right? Simply put, there's so much to love about Mykonos. But perhaps the most underrated of all of them is their seafood. The way they serve their seafood here is out of this world, and these restaurants will show you why!
By the famous Platis Gialos beach, Avli tou Thodoriis known to serve some of the finest grilled seafood in Mykonos. They don't just cook it and serve it to you just like any other seafood place. Here, the meticulous grill their sumptuous squids and calamari. The former will taste so smoothly running down your throat. While the latter, on the other hand, will be breaded to perfection. Adding that much-needed crunch tot he divinely soft seafood. These are mostly their specialties, but they also serve the more common and equally delicious prawn, fish, and shrimp dishes too.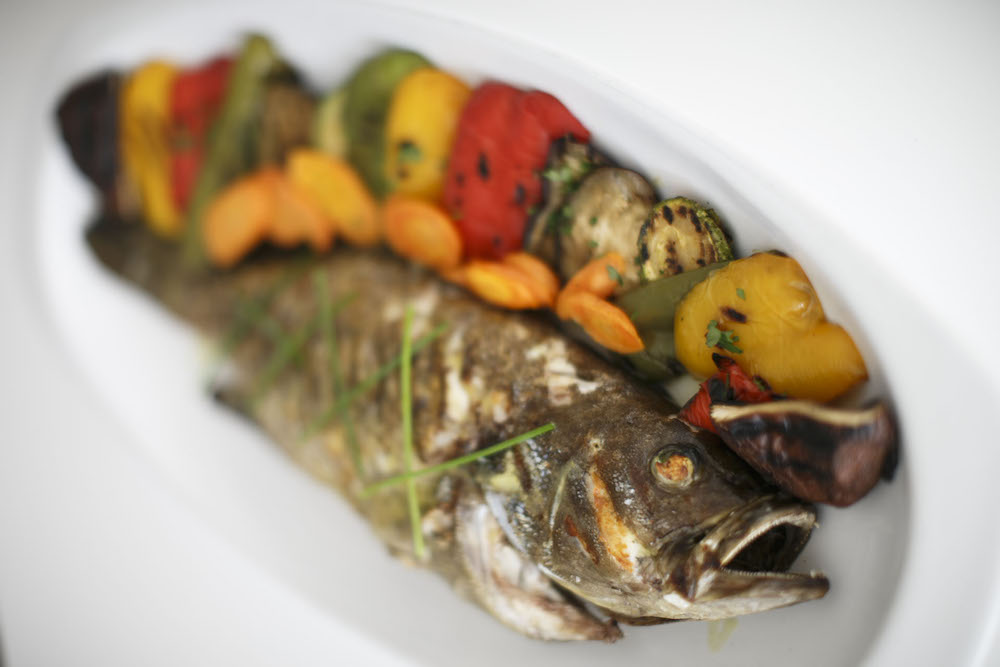 Source: Avli tou Thodori
Craving for some nice salmon? How about a delectable lobster? Well, if you are, you're going to have to look a little bit harder to find one of the best places to get these two dishes. Slightly hidden and tucked away within Goumenio Square, Eva's Garden Restaurant is the place to get your salon or lobster fix. Not to mention a heavenly beautiful ambiance that shows the very best of Greek hospitality. Here, their lobsters are steamed so well, just looking at them on your plate will make you full already. As well their smooth salmon that'll go down so easy.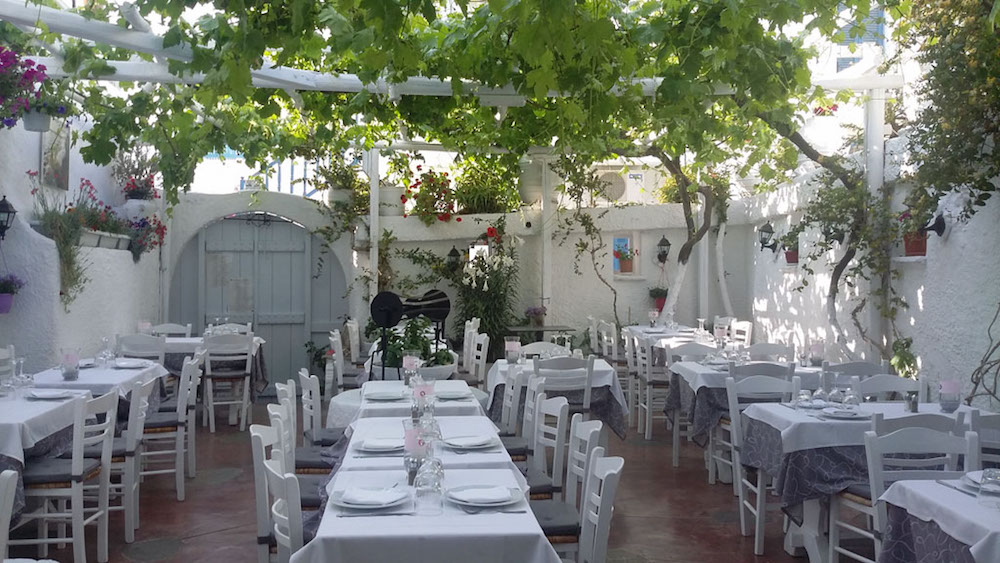 Source: Eva's Garden Restaurant
Sometimes, it's funny to eat at Hippie Fish. Located on the beautiful southwest corner of the island, this seaside restaurant is a great place to just chill, hang-out, and enjoy some fine seafood. However, what's so funny is that, while you're eating a fish here, you just might find its friends swimming in the waters near you. That's how close this hotspot is to the Mediterranean sea. The saltiness that you taste? It might be from your order. But then again, it might be the ocean breeze blowing through your face as you enjoy your dinner!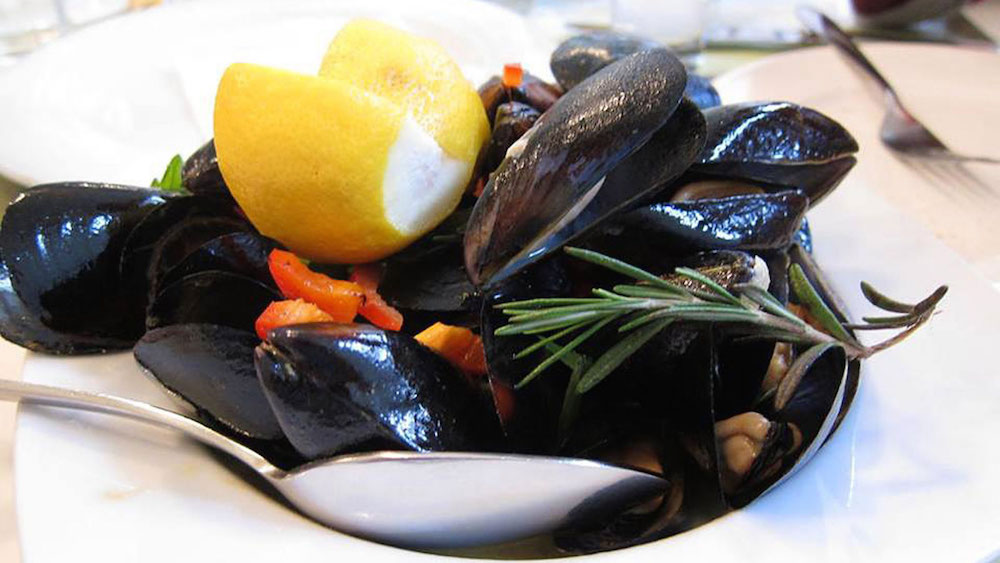 Source: Hippie Fish
The key to serving up excellent seafood is to make sure that it's fresh. Sure, a gourmet chef can make anything taste exquisite, but if the fish isn't fresh, the taste won't just be the same. It'll probably just be fine, but not one to make a fuss over. This is probably why Niko's Tavern constantly offers up fresh food. Most of what they serve here are fish caught just this morning, then cooked and grilled to perfection. Add in their unique ways of filleting, seasoning, and flavoring and you'll get why this place has gotten quite popular nowadays.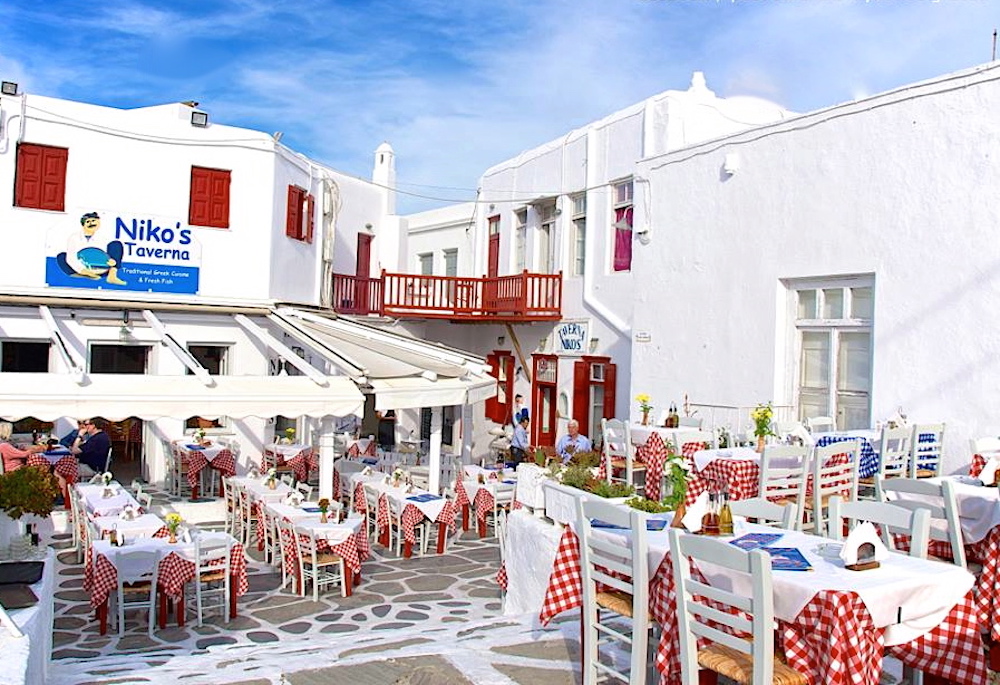 Source: Niko's Tavern
Kounelas Fish Tavern
Kounelas Fish Tavern is just a small place but you'll notice that it's always filled with people. For a hotspot that can't even serve everyone who goes there, you'll wonder why it's so popular in the first place. Well, they have their charcoal grill to thank. Here, they serve some of the best fried and grilled seafood this side of Mykonos. Octopus and squid never tasted this good! Even their fried fish is worth talking about! Now, pair it with the lively Mediterranean culture in the area and you've got yourself quite the culinary hotspot!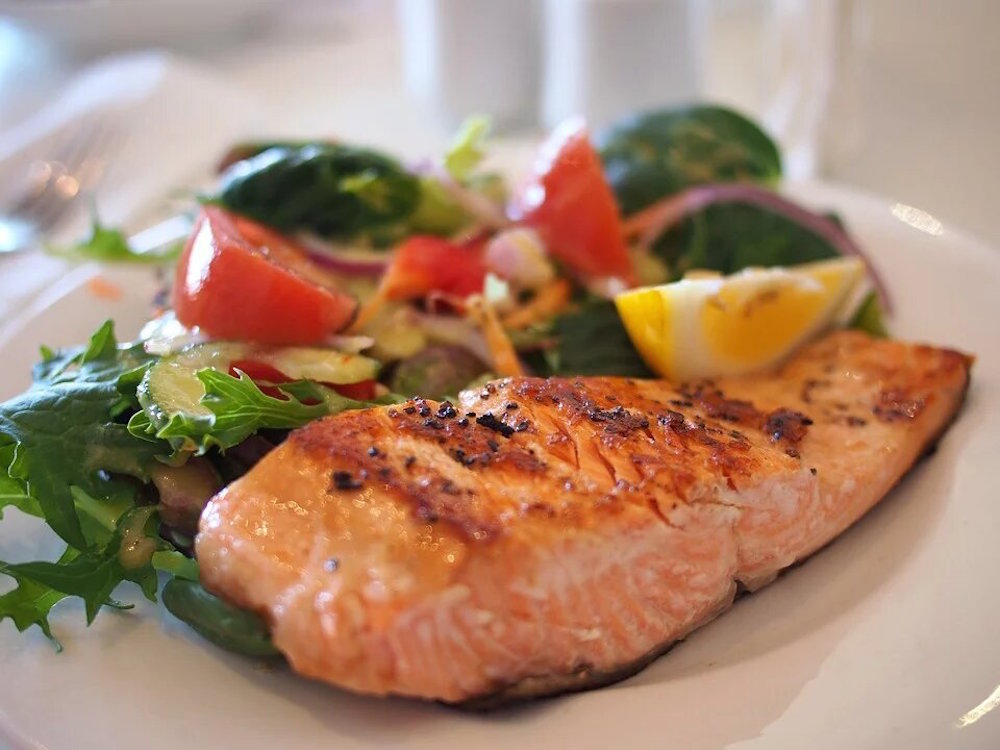 Source: Kounelas Fish Tavern
Just because you're in Greece doesn't mean you can't enjoy sushi. Sure, they have their own seafood dishes here. But a few places here like to change it up a bit and venture into other culinary territories. Koursaros is one such establishment. Despite originating and operating in Greece grilled fish is the delicacy, they specialize in raw fish, mainly sushi. The way they concoct this Japanee dish, and how fresh their ingredients are, will make you want more. One or two of their bite-sized servings might not even be enough. Suddenly, you'll find yourself with a platter full of sushi to get you through the night!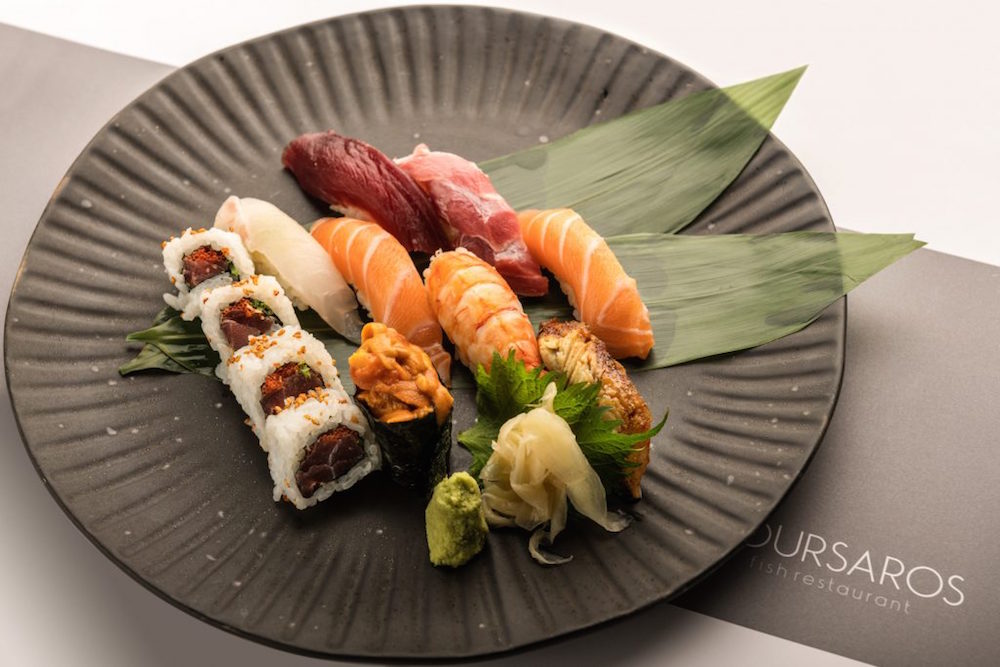 Source: Koursarous
By the beautiful beach of Kalo Livadi, Rakkan offers you two main and completely different seafood selections. One is a burger and the other is a roll. Sounds intriguing? Well, that's the sort of special cuisine that has made this place quite the hotspot in Mykonos. For the former, a lobster burger will entice your taste buds and give you a new taste that you probably never have had anywhere else. While for the latter, the country's freshest newly caught fish is cut up and served raw in delectable sushi concoctions. They look and sound so good, you'll end up ordering both anyways!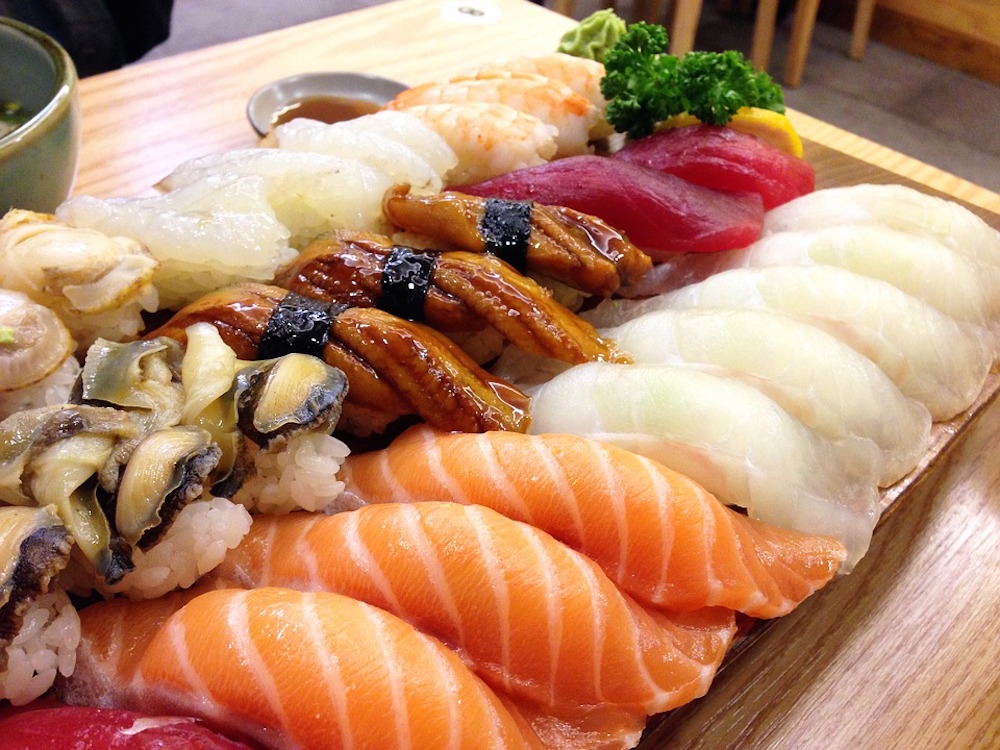 Source: Rakkan
"Sun and Sea." This is the English translation of the name of this restaurant! Sounds intriguing? Wait till you see their menu! They serve some of the finest shrimp dishes this side of Mykonos! It's not that they just grill them. It's that they approach them with such delicacy, the moment you take off the shrimp's skin, it'll ooze all the flavor out. And once you take a bite, you'll crave for more! Now, imagine this while you're watching a stunning sunset off by Kalo Livadi! It's the type of first-class culinary experience many come to know Mykonos for!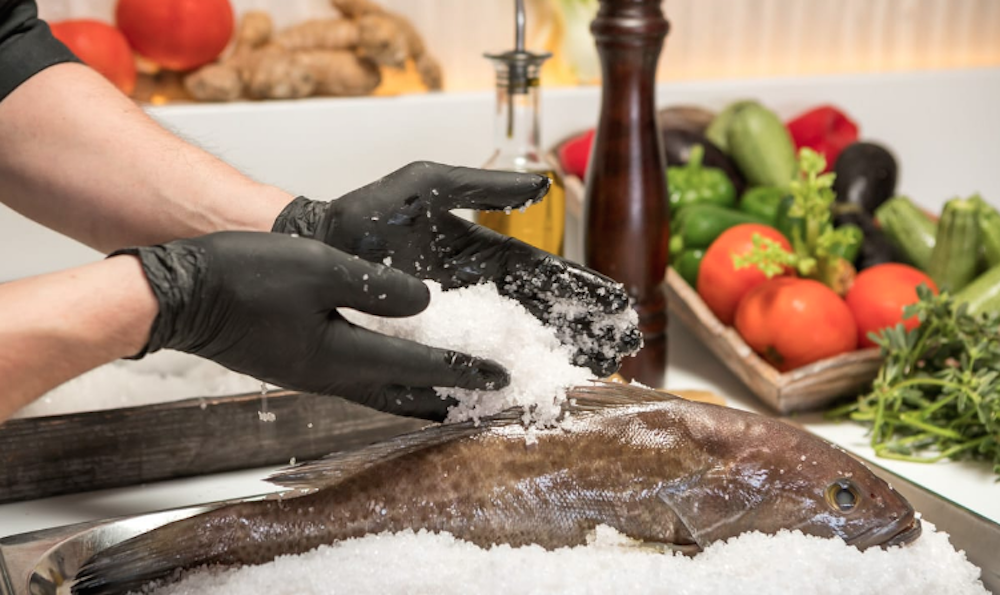 Source: Sol Y Mar
Sometimes, here in Mykonos, it's the seafood that'll get you going, not just the sea. The many places on this island serve up some of the most scrumptious fish, shrimp, prawn, and even sushi that you won't find anywhere else!