Like a moth to flame, visitors to Paris over Christmas won't be able to resist all the twinkling lights that adorn the city during December. From world-famous shopping streets, to iconic department stores, these are all the best places to see the Christmas lights in Paris this year.
The Champs Élysées
The Champs Élysées and the surrounding streets have been adorned with millions of tiny white and blue lights for the Christmas period, making this world-famous shopping street a must-see if you've visiting Paris at Christmas. This is also a great area to stay if you're planning to do some shopping while you look at the lights, and there are plenty of luxury apartment rentals near the Champs Élysées where you can make yourself at home.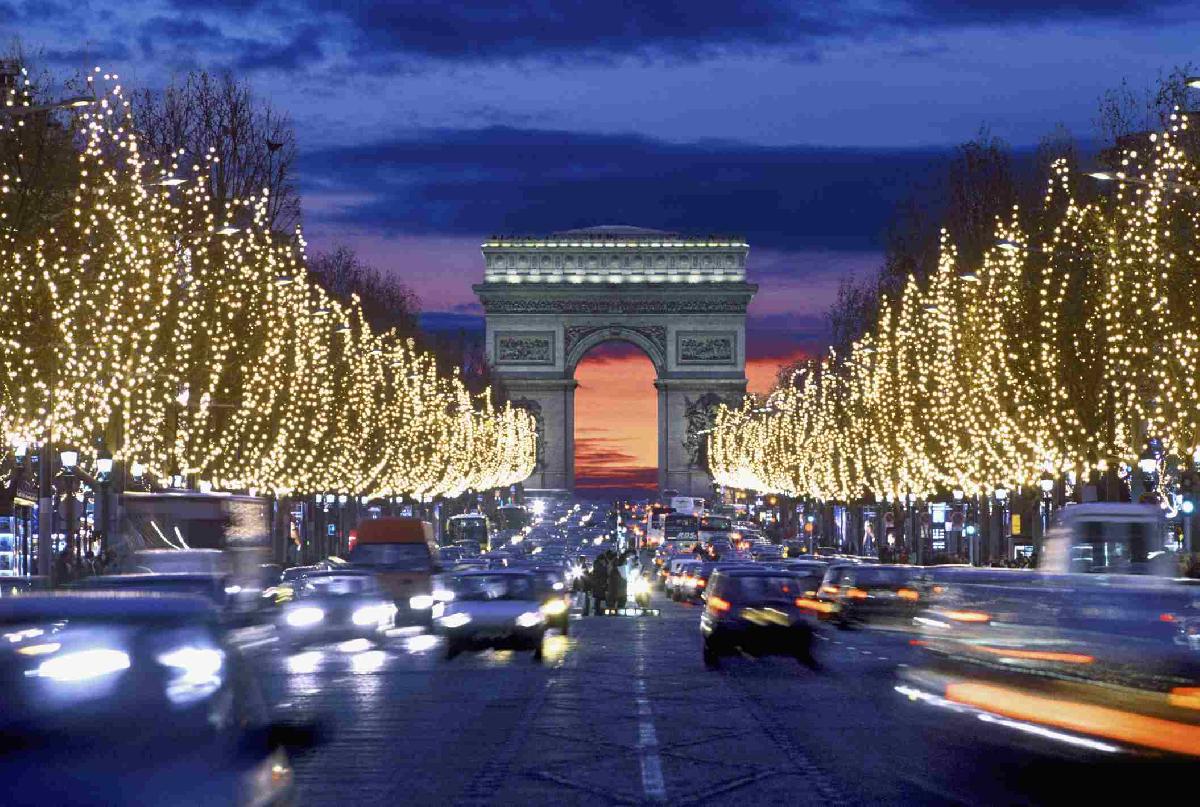 Source: TripSavvy
Galeries Lafayette
Visit Santa Claus, see some Christmas shows and enjoy the lights and decorations at Galeries Lafayette this year. The iconic department store comes alive in December, luring in shoppers off the cold dark streets into an irresistible winter wonderland. Do your Christmas shopping while you marvel at the gigantic Christmas tree then take the kids to the grotto to tell father Christmas their wish list. If you're staying in Paris on the 25th, here's a list of the best restaurants open on Christmas Day in Paris.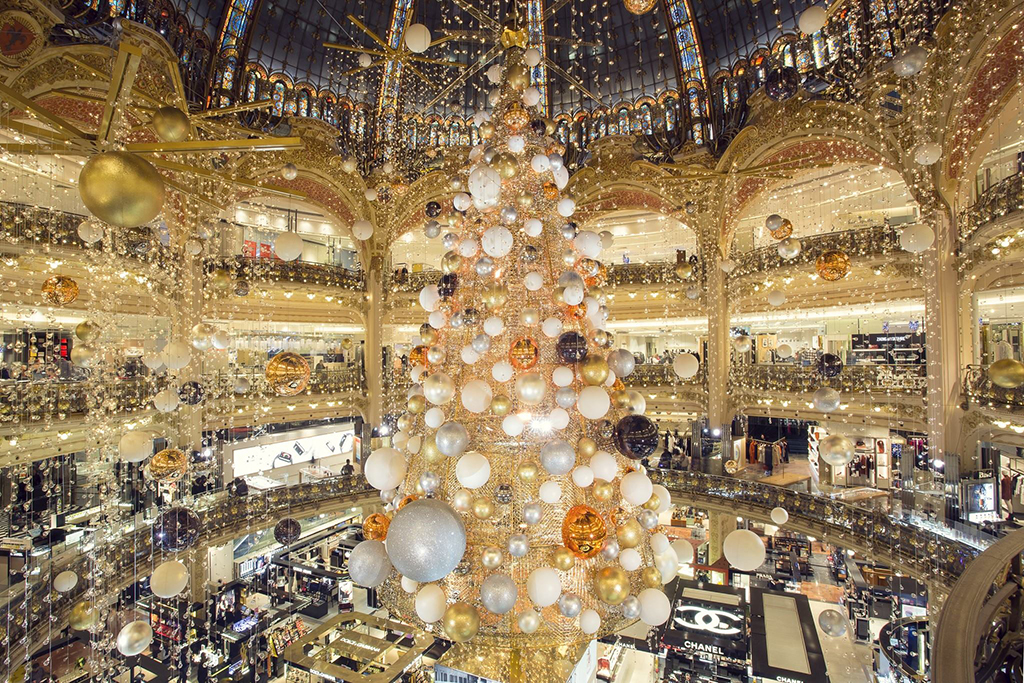 Source: China Daily
Avenue Montaigne
Shimmering Christmas trees and beautiful lights will adorn Avenue Montaigne for the duration of December, right through until January. Take a stroll down this lovely street and visit some of the coolest concept stores in Paris which are nearby.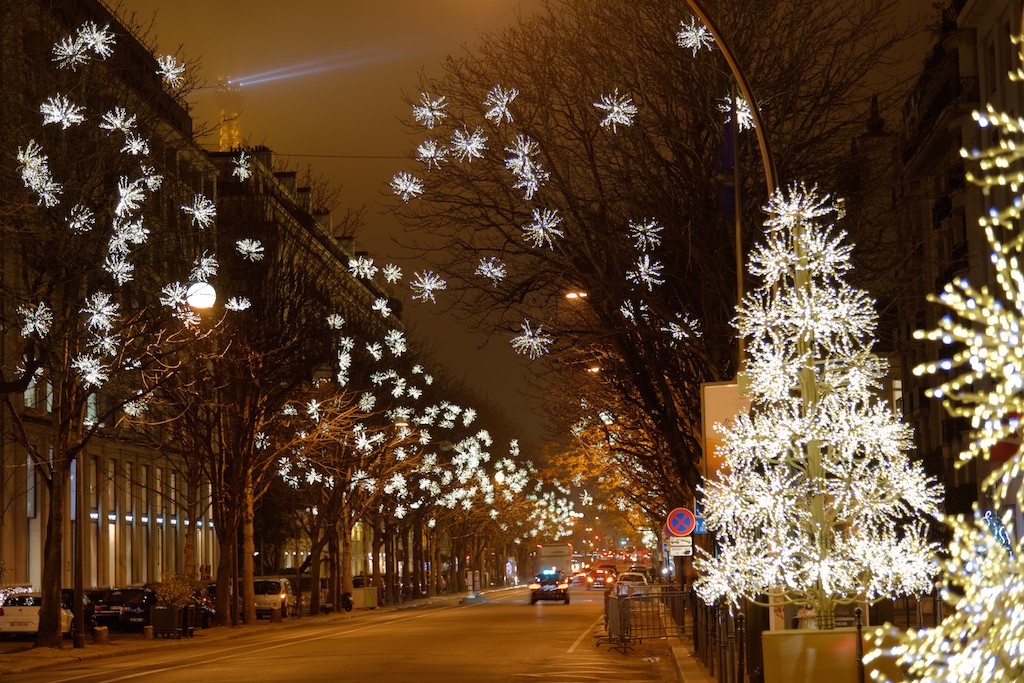 Source: Good Morning Paris
Disneyland Paris
Not only is Disneyland Paris one of the best things to do in Paris in December, it's also one of the best places in the city to see the Christmas lights. A giant tree and festive parades will keep the kids entertained and there's even Christmas carols for the grown-ups. Read our guide to visiting Disneyland Paris for tips on planning your trip.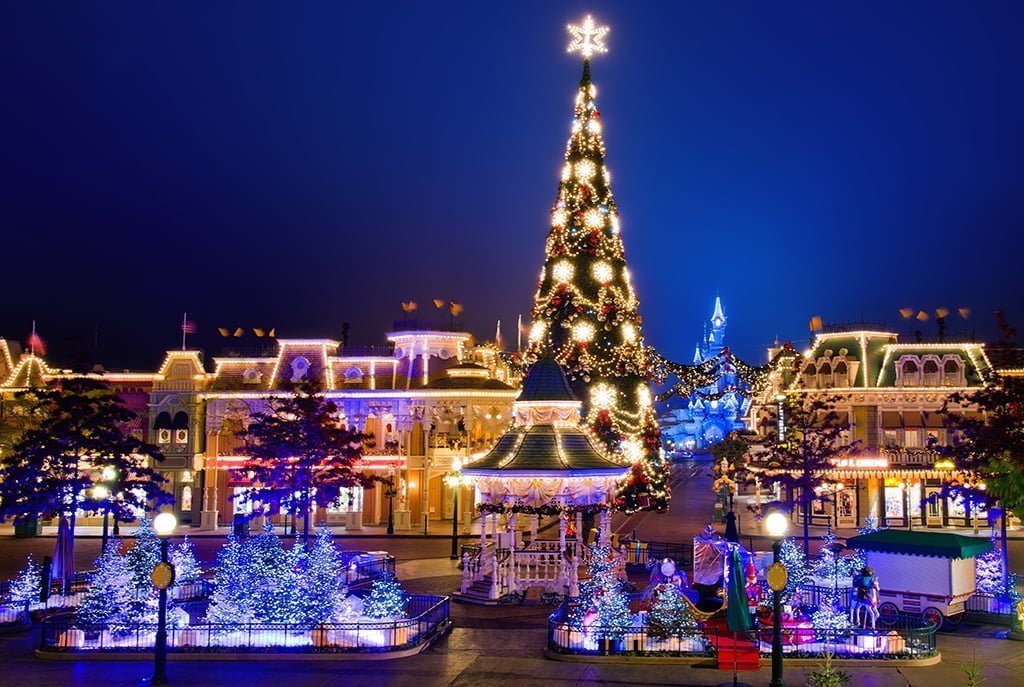 Source: Disney Tourist Blog
Place Vendôme
Dozens of beautifully decorated Christmas trees decorate the central court at Place Vendôme giving the place an otherworldly feel at Christmas. Surrounded by palatial buildings, there aren't many more beautiful places in the French capital. Pop into the nearby Ritz hotel afterwards for a night cap.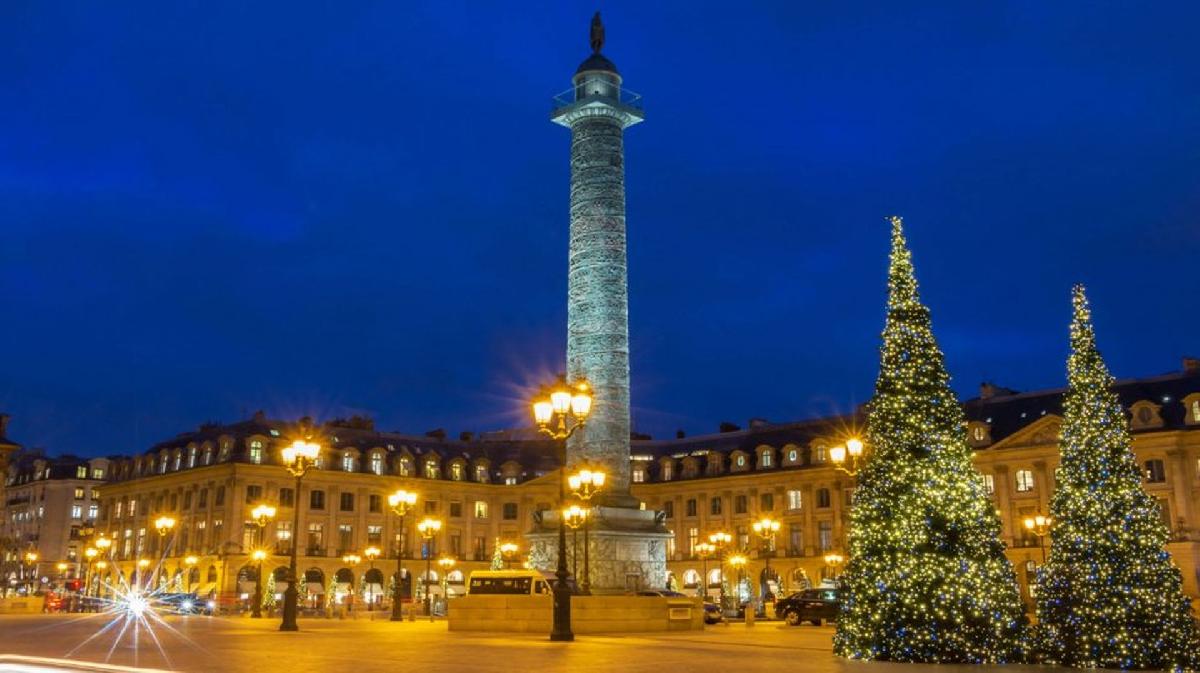 Source: france.fr
Saint Germain-Des-Pres
The charming neighbourhood of Saint Germain-Des-Pres is not only home to Paris's best bookshops, but also to quaint Christmas lights that will leave even the biggest scrooges feeling festive. Wonder around the historic narrow streets and take in the various decorations twinkling in the night sky.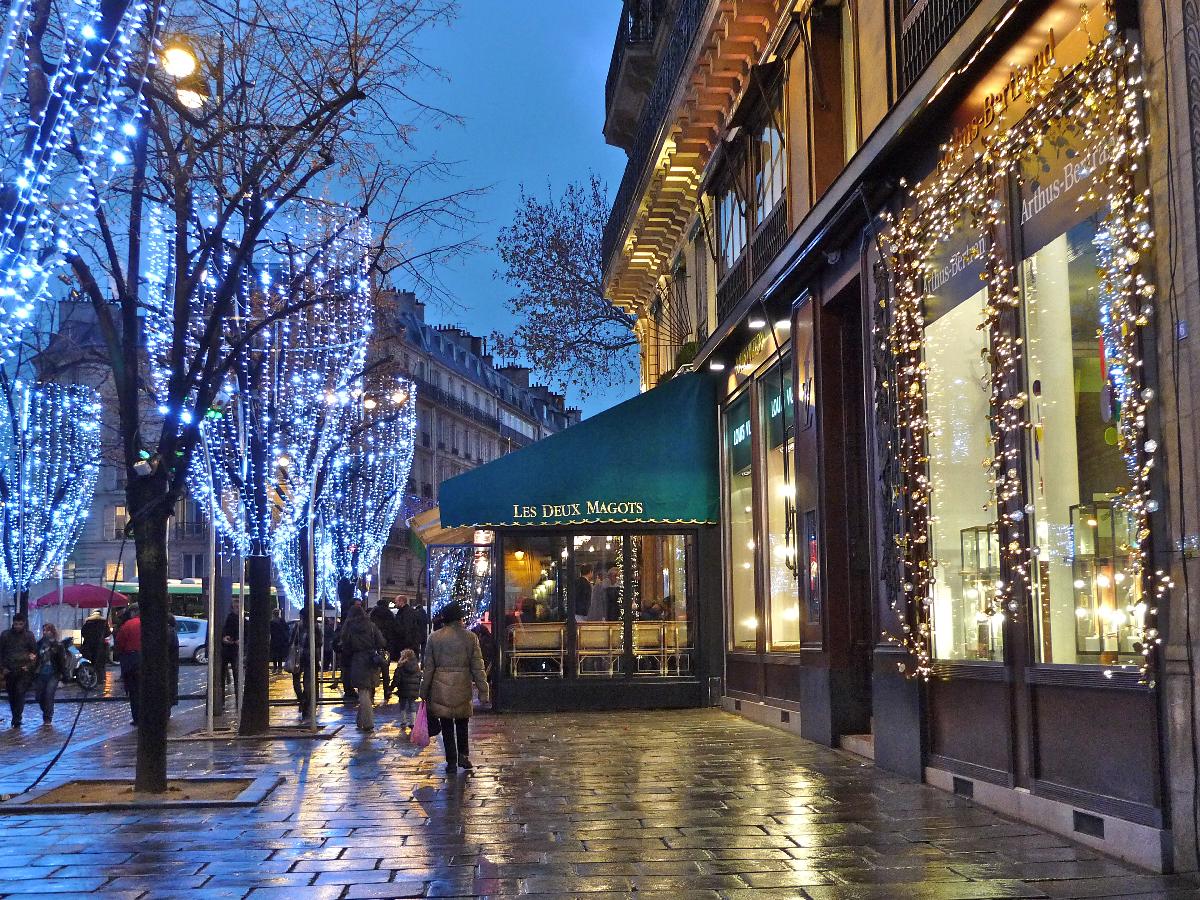 Source: Sound Landscapes
Westfield Forum Des Halles
At this massive shopping mall you'll find tastefully decorated trees, plenty of lights and lots of Christmas window displays. You'll also be well placed to visit the nearby Christmas tree market which happens to be one of the best Christmas markets in Paris. A double dose of festive fun.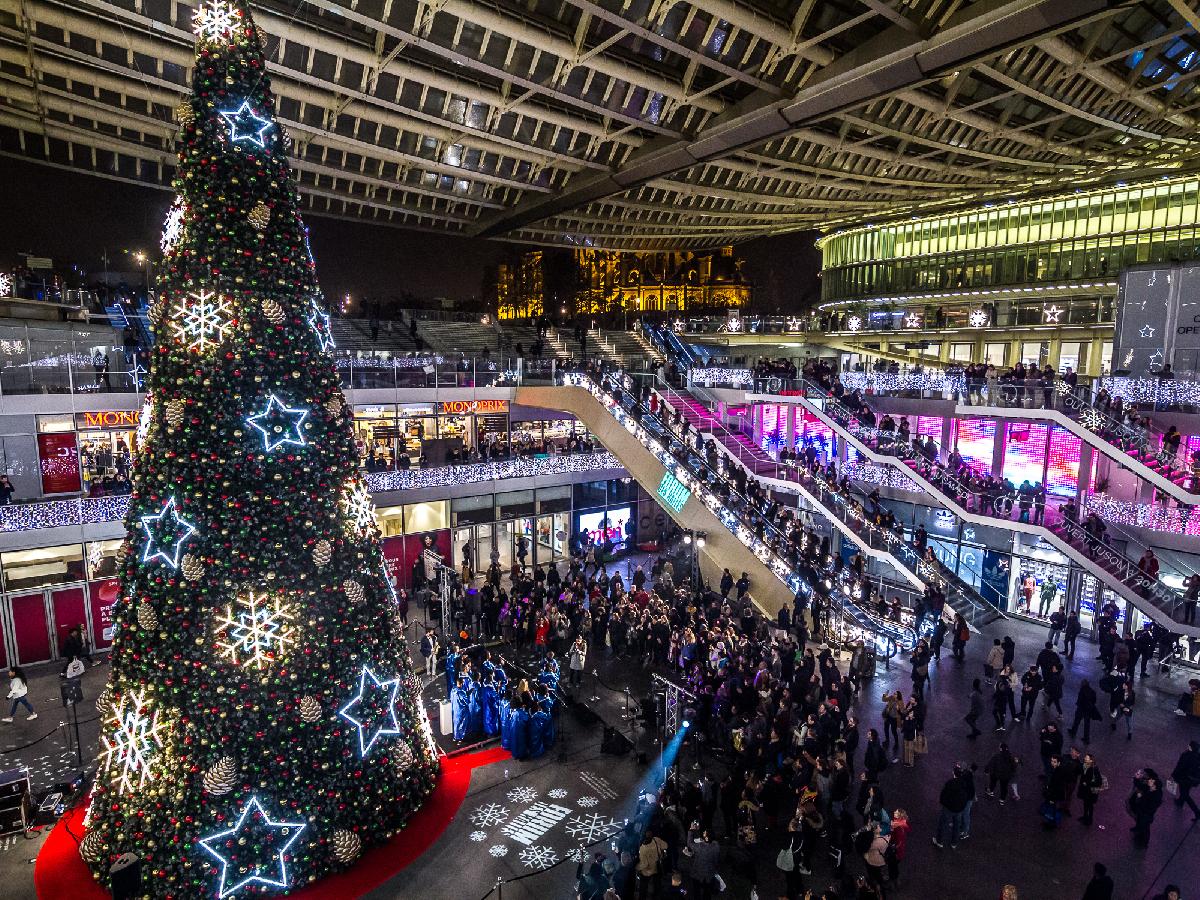 Source: URW
Rue du Faubourg Saint-Honoré
This famous shopping street is lined with boutiques and designer stores selling all the latest trends so the windows alone are worth looking at. But the street also always has beautiful decorations which are definitely on the chic side of Christmas instead of garish. An utterly Parisian display.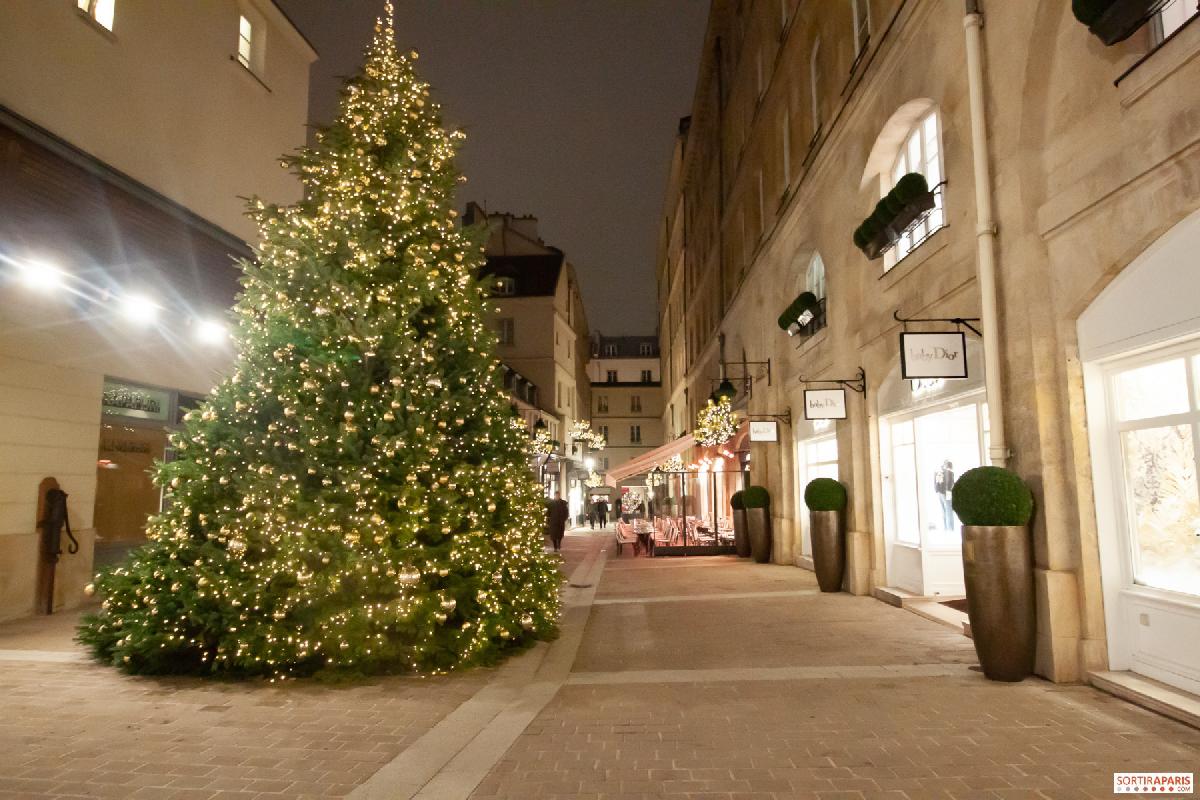 Source: Sortir a Paris
La Défense
The biggest and most colourful Christmas lights in Paris can be found at La Défense. As soon as you step off the metro you'll be greeted by extravagant displays and unavoidable Christmas cheer. If you're feeling adventurous, lace up your ice-skates and have a twirl around one of the best ice skating rinks in Paris.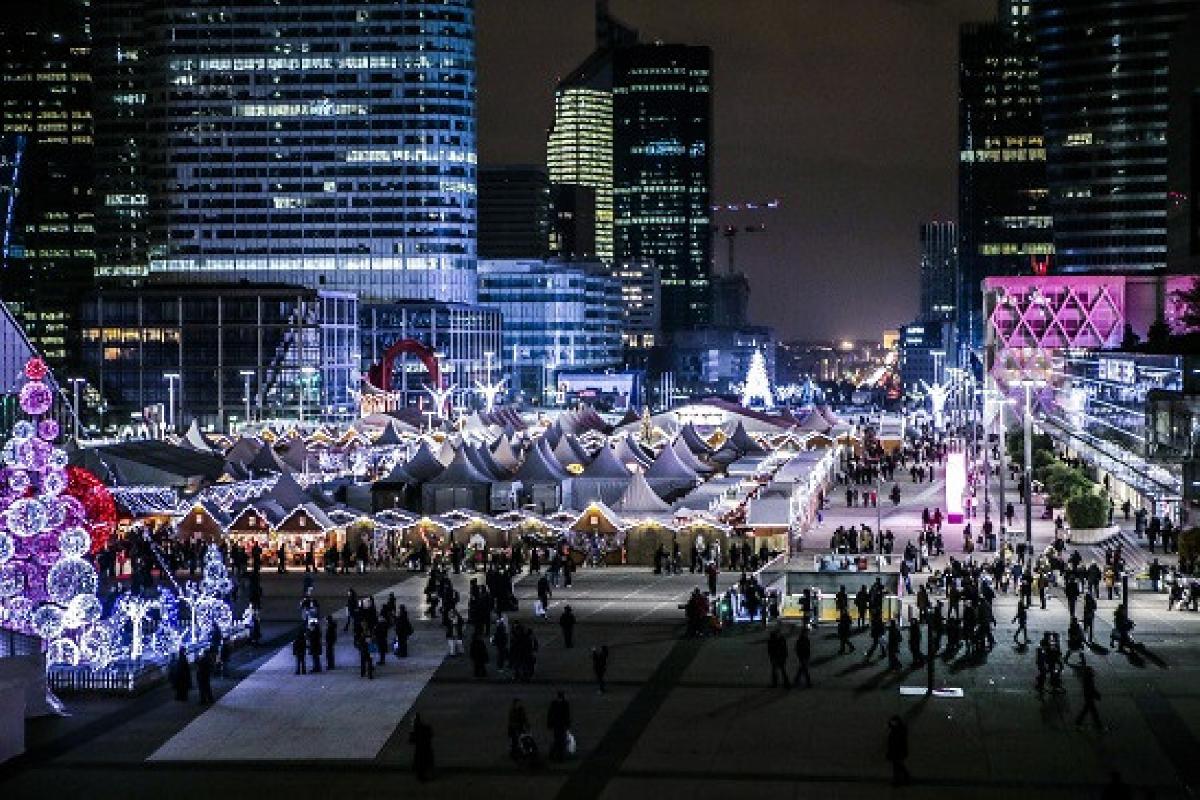 Source: Sortir a Paris