Blessed with some of the most beautiful beaches in the world, Saint Barthelemy is a dream destination for beach bums. You're spoilt for choice, with deserted stretches of white sand, windswept beaches and sheltered coves. Here are 11 of the best.
Shell Beach
Known for its millions of shells which have washed up here, this beach in Gustavia is a must-see. Another perk of Shell Beach is its close proximity to lots of bars and restaurants. You have plenty of choice for sundowners and will be within walking distance of so much delicious food. When you've had enough of lounging around drinking cocktails, head into the nearby capital of Gustavia to discover all the best shops in St Barts.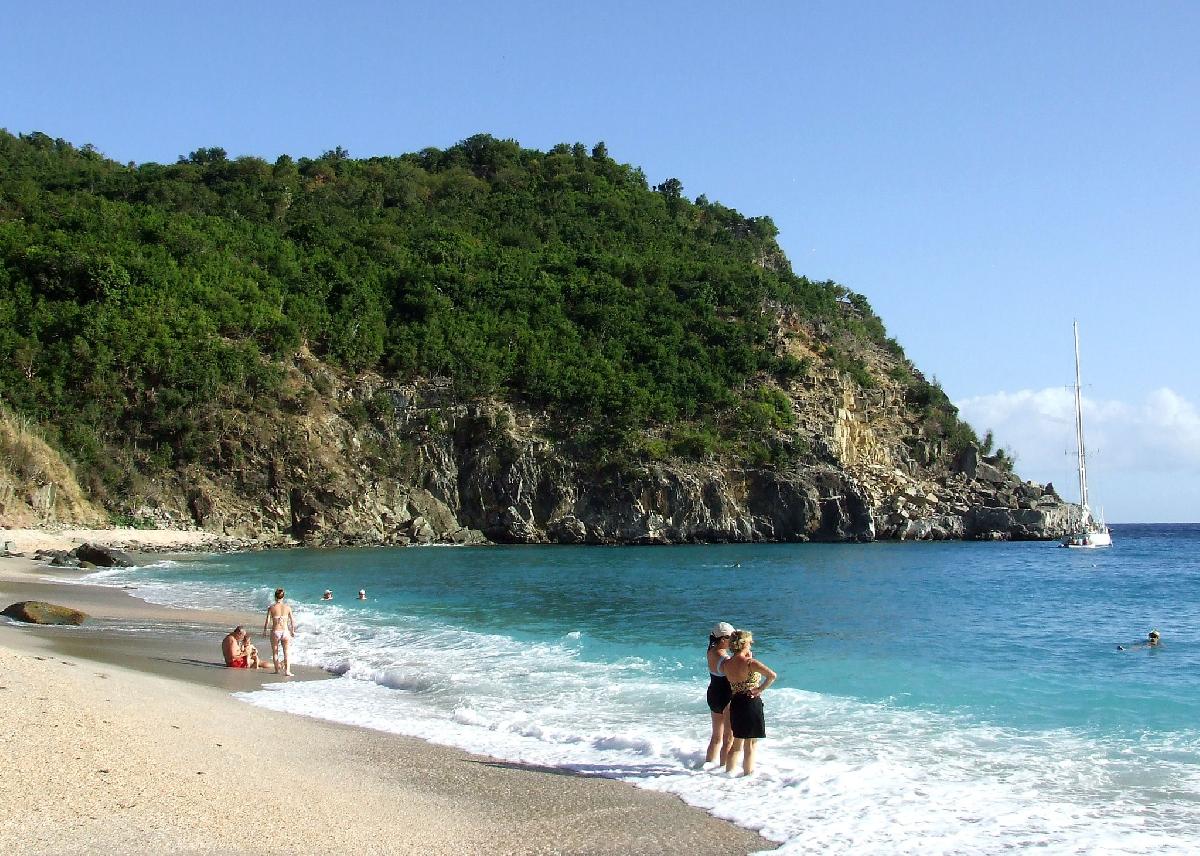 Source: TripSavvy
Grand Cul-de-Sac
Grand Cul-de-Sac has the calmest waters the whole island because it's protected by a large reef, so swimming in the lagoon is safe for families. The beachfront is lined with hotels and eateries so you definitely won't go hungry here. If a day at the beach has left you feeling exhausted, then the nearby Spa Le Sereno is the perfect place to unwind. One of the best spas in St Bart's has unparalleled views of the Caribbean sea.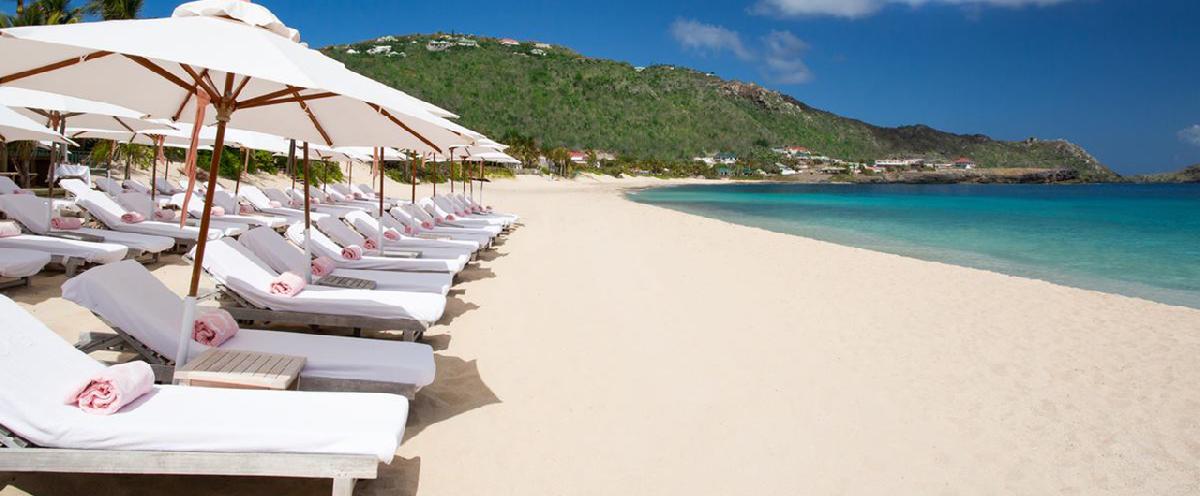 Source: Caribbean Journal
St. Jean Beach
If you only have 48 hours in Saint Barthelemy then head to the lively St. Jean Beach for your pick of the best beach bars and a buzzing after-dark scene. If you're planning on staying near St Jean, you'll also have your pick of jaw-dropping villas, including plenty of luxury villas in St Bart's with sea views. The beach itself is one of the busiest on the island, mainly due to its close proximity to the airport. So if you're looking for desert island vibes then this might not be it. But it's still exceedingly beautiful.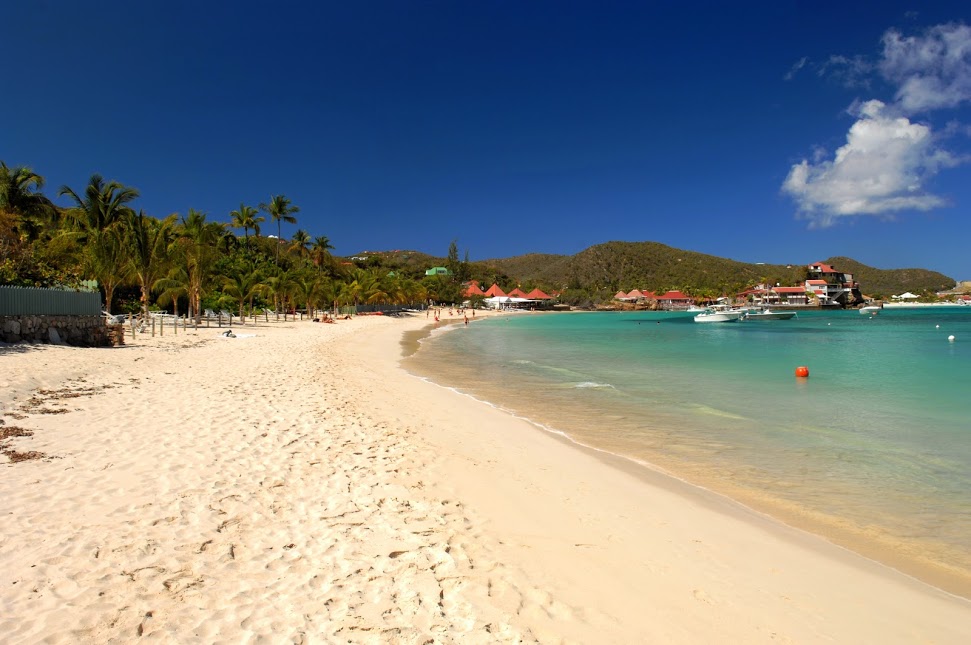 Source: St Barth Properties
Flamand Beach
The family friendly beach is perfect for little ones, and if you are visiting with infants, take a look at our best luxury villas in St Bart's for families. Flamand Beach often has small surf, but it's rarely hazardous, so swimming here is usually safe. There's also plenty of palm tree shade here so you don't need to worry about the little ones getting burnt.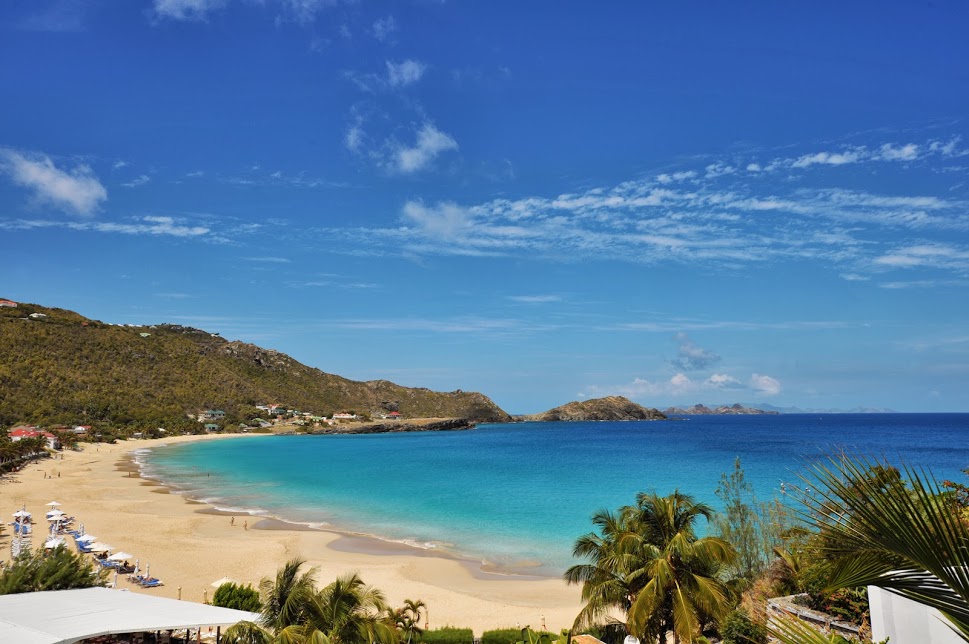 Source: St Barth Properties
Gouverneur Beach
Gouverneur Beach is the perfect place for honeymooning couples in St Bart's to base themselves, because it's relatively remote so feels particularly romantic. It's a popular spot for nude sunbathing and has shallow, crystal clear waters which are perfect for snorkelling. Bathing suit optional.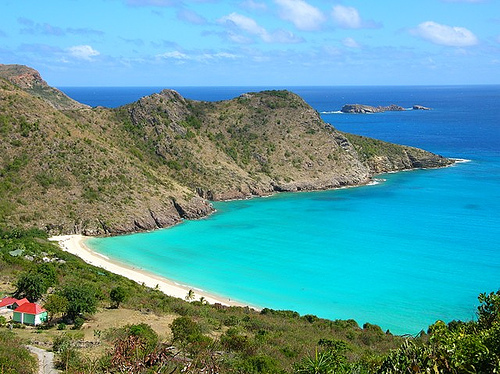 Source: Saint Barth
Saline Beach
Saline Beach has a bit of a tricky path down to it, which ensures it never gets too busy, but it's nothing too difficult to deal with. There are no services on the beach so be sure to bring water and maybe an umbrella if you're there during the heat of the day. As with a couple of other beaches in Saint Barthelemy, bathing suits are also optional here.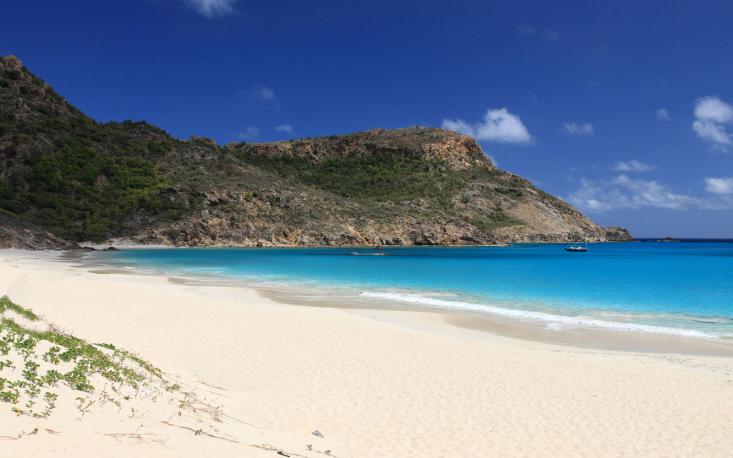 Source: World Beach Guide
Colombier Beach
When you imagine spending Christmas in St Bart's or in fact, any other vacation here, you probably imagine deserted stretches of sand and turquoise waters. And that's exactly what you'll find at Colombier Beach. It can only be reached by boat from Gustavia or by partaking in a rather gruelling hike, so you're likely to have the beach almost yourself. Bliss.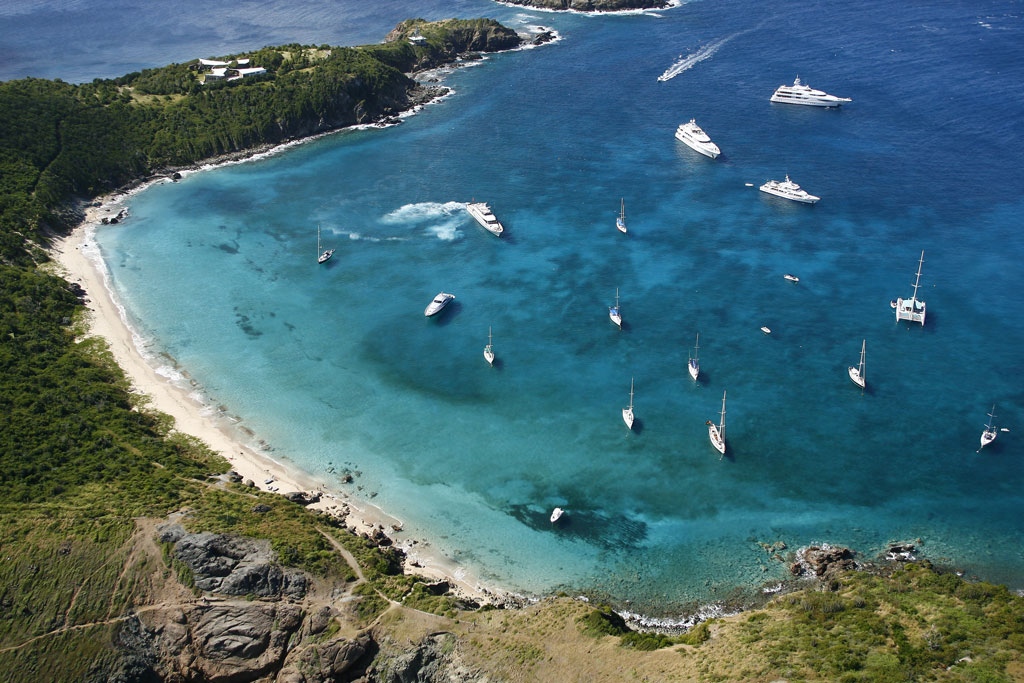 Source: Saint Barth
Lorient Beach
Backed by lush green mountains, Loreitn Beach is a favourite with locals and tourists for its unspoilt sand and turquoise water. After a day at the beach you can spend your evening exploring the village of Lorient which is the oldest on the island and one of the best things to do in St Bart's.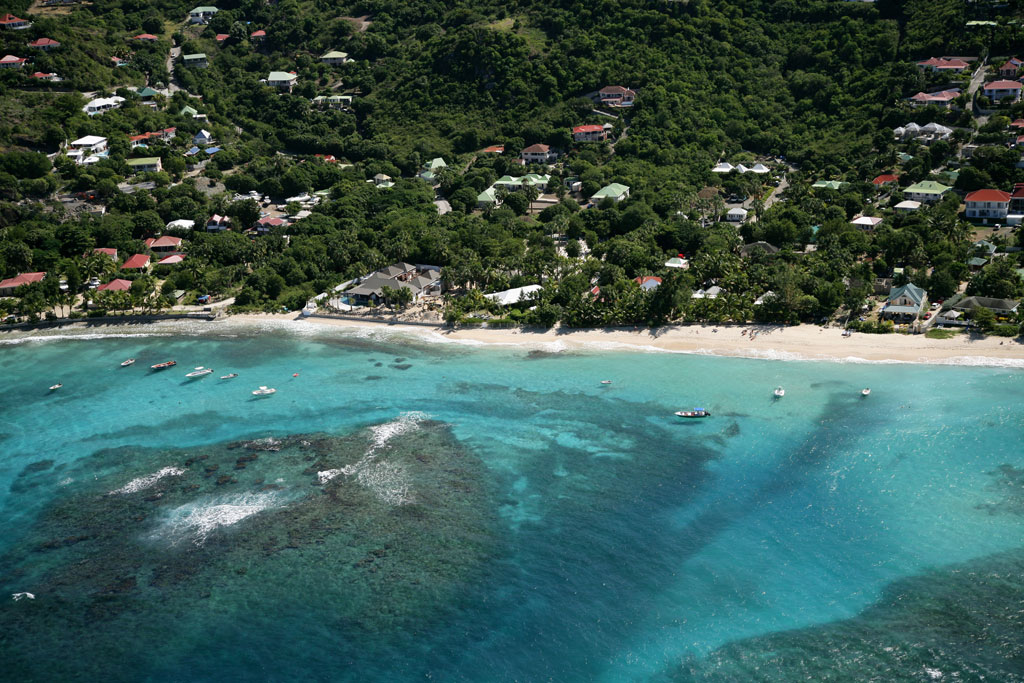 Source: Saint Barth
Toiny Coast
The currents here are strong so it's not always recommended for swimming but the beach itself beautiful and the surrounding nature is breathtaking. This is also one of the top surf spots in Saint Barthelemy so active holidaymakers will relish the chance to catch some waves here.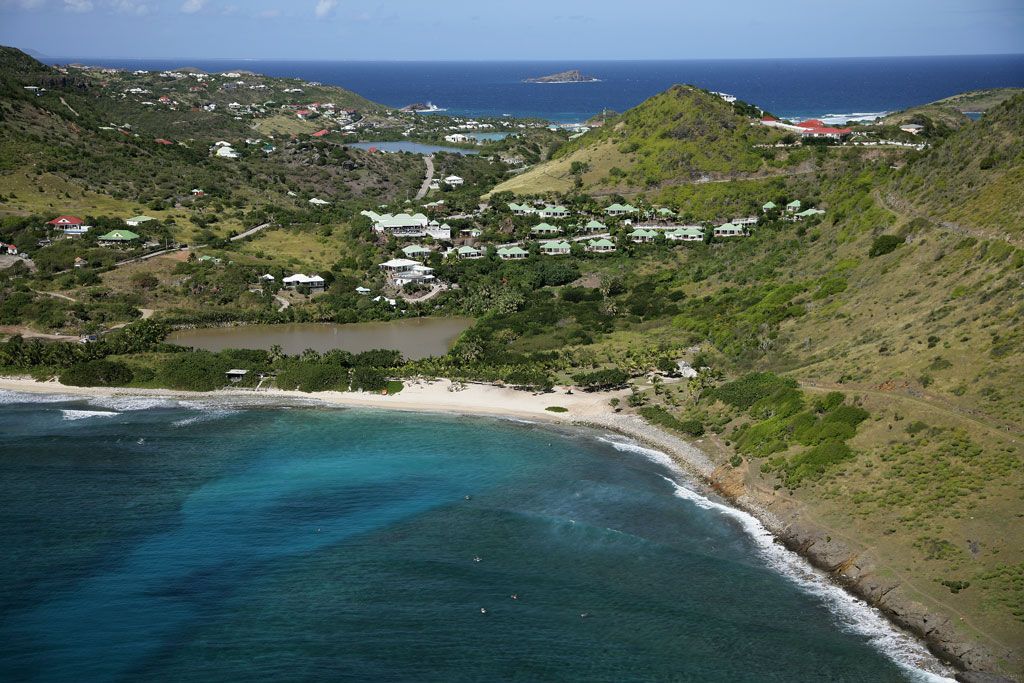 Source: Pinterest
Piscines Naturelles
If you can manage an easy 30 minute hike, then you'll be rewarded with a dip in some of the most beautiful natural swimming pools in the world. There're 4 pools of different sizes and you'll probably have them to yourselves. If you're not a keen sea swimmer, take a look at the best luxury villas in St Bart's with infinity pools and enjoy submerging yourself in the privacy of your own home.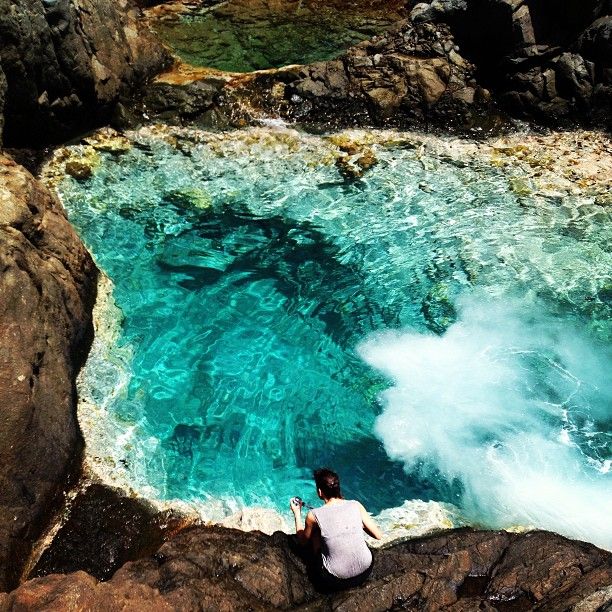 Source: Pinterest
Petit Cul de Sac Beach
This beach on the furthest eastern tip of the northern corner is hard to reach but worth it for the privacy. The secluded cove is an idyllic place to while away an afternoon under the Caribbean sun.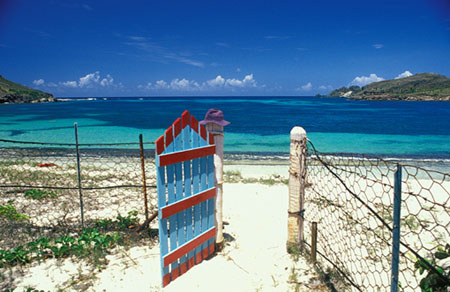 Source: Saint Barth