Beautiful West London 3 bed Apartment
3 bedrooms
2 bathrooms
1-6 guests
0 m²
Min 3 nights
Or
PLEASE NOTE:
Rates advertised on the listing can vary based on the season and are subject to change without prior notice based on the length of stay and number of people. Please contact with your Rental Specialist today about your travel dates.
Discover London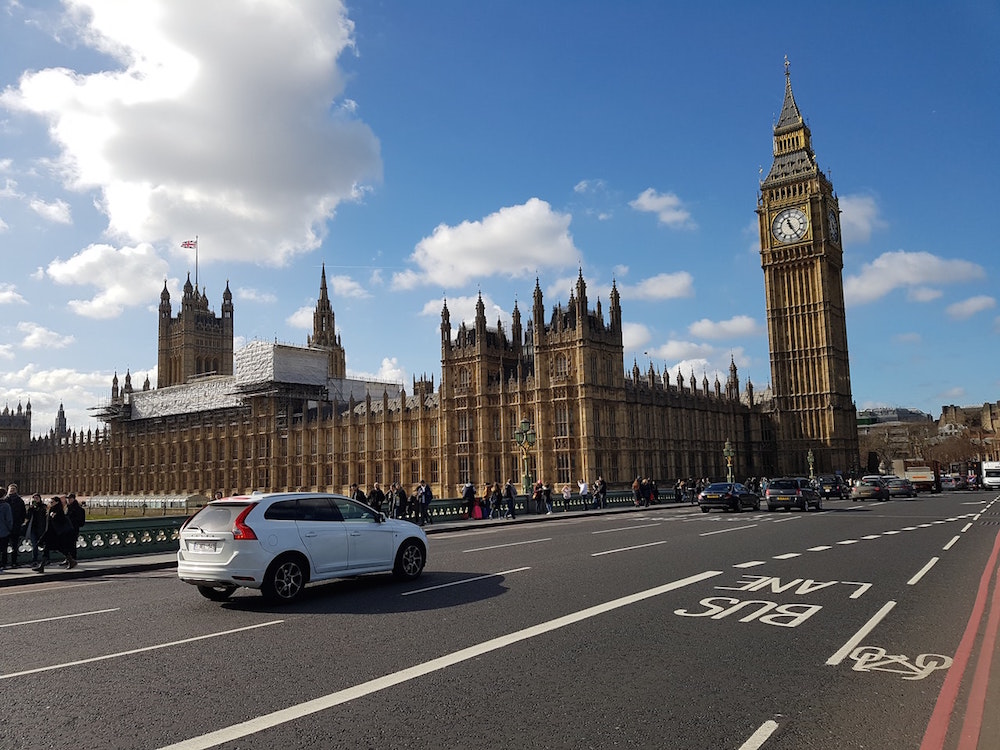 How Much Does it Cost to Live in London?
July 16, 2020
Living in London has always been an expensive endeavor. The city is notorious for letting people shell out more money than they originally bargained for. However, spending all that cash hurts less and you'll understand it more when you know what you're paying for.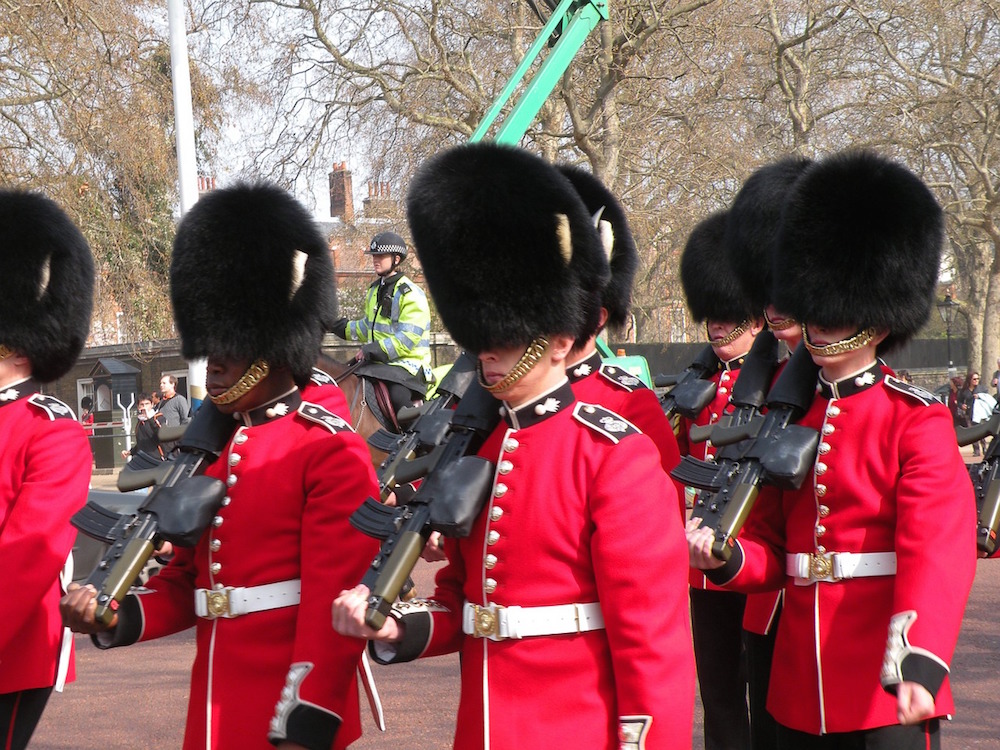 Knowing the Crime Rate in London
July 16, 2020
Traveling to, staying, or living in London isn't exactly the safest endeavor you take on but it's still worth it nonetheless. You just have to know what crimes are committed here, how to avoid becoming a victim and stay in places you know are safe.
Description
This large three double bedroom apartment is situated on the third floor of a recently refurbished Victorian red brick mansion block which benefits from three en-suite bathrooms and ample storage and living space. A modern living area with large flat screen TV and fast WIFI makes this space enjoyable for a family and an open plan bespoke kitchen with integrated Neff and BOSCH appliances and utensils. There is a separate guest WC featuring under-floor heating a heated towel rail.

The apartment also benefits from is a video entry panel and a top of the range security lock.
The Space:
Hamlet Gardens, situated opposite Ravenscourt Park is a highly sought after location in W6, within walking distance of Ravenscourt Park tube and within Westcroft Square conservation area.
A collection of newly refurbished modern apartments set in a traditional red brick Victorian mansion.
The entire apartment will be yours to enjoy for the duration of your stay!
If we can accommodate an early check in or late check out, a fee of £50 will be charged as we have to block the calendar.
Guest Access:
The whole apartment will be yours to enjoy during your stay.

IMPORTANT INFO:
If we can accommodate an early check in or late check out, a fee of £50 will be charged as we have to block the calendar.
Interaction with Guests:
We have dedicated team looking after our guests as well as 24/7 emergency numbers.
The Neighborhood:
Numerous shops, bistros and cafés in the vicinity render these gorgeous apartments ideal for those looking for W6 apartments within striking distance of a vibrant social scene and with several transport facilities like Ravenscourt Park Tube station nearby, commuting is no problem. Hammersmith is a thriving theatre district with the Lyric and Hammersmith Apollo a short taxi ride away. If quiet strolls along the river are more your appeal, these apartments are ideally situated since The Thames path is a short distance away. Also nearby is an excellent sailing club, the perfect place to head if you wish to indulge in more vigorous activity.
Getting Around:
TRANSPORT LINKS
• Ravenscourt Park - 0.2 miles, 5 minute walk
• Stamford Brook - 0.3 miles, 5 minute walk
• Turnham Green - 0.6 miles, 12 minute walk
• Hammersmith - 0.7 miles, 14 minute walk
• Kensington Olympia - 1.3 miles, 27 minute walk

Pay and display parking bays surround the building.
Kings Mall Car Park - located 4 minute's drive away.

Supermarkets: Tesco Express, King Street - 2 minutes walk
Other Things to Note:
LOCAL, FRESH FRUIT & VEGETABLE BOXES AVAILABLE – DELIVERED DIRECTLY TO YOUR DOOR.
CONTACT US FOR DETAILS.

CLEANING: WE ONLY USE PROFESSIONAL CLEANING COMPANIES WITH HOSPITAL GRADE CLEANING PRODUCTS. THE HIGHEST STANDARDS ARE MAINTAINED AT ALL TIMES.

The entire apartment will be yours to enjoy for the duration of your stay!

IMPORTANT INFO:
If we can accommodate an early check in or late check out, a fee of £50 will be charged as we have to block the calendar.

House Rules:
• No smoking
• No pets
• No parties or events
• Check-in is 3:00 PM - 11:00 PM
This large three double bedroom apartment is situated on the third floor of a recently refurbished Victorian red brick mansion block which benefits from three en-suite bathrooms and ample storage and living space. A modern living area with large flat screen TV and fast WIFI makes this space enjoyable for a family and an open plan bespoke kitchen with integrated Neff and BOSCH appliances and utensils. There is a separate guest WC featuring under-floor heating a heated towel rail.

The apartment also benefits from is a video entry panel and a top of the range security lock.
The Space:
Hamlet Gardens, situated opposite Ravenscourt Park is a highly sought after location in W6, within walking distance of Ravenscourt Park tube and within Westcroft Square conservation area.
A collection of newly refurbished modern apartments set in a traditional red brick Victorian mansion.
The entire apartment will be yours to enjoy for the duration of your stay!
If we can accommodate an early check in or late check out, a fee of £50 will be charged as we have to block the calendar.
Guest Access:
The whole apartment will be yours to enjoy during your stay.

IMPORTANT INFO:
If we can accommodate an early check in or late check out, a fee of £50 will be charged as we have to block the calendar.
Interaction with Guests:
We have dedicated team looking after our guests as well as 24/7 emergency numbers.
The Neighborhood:
Numerous shops, bistros and cafés in the vicinity render these gorgeous apartments ideal for those looking for W6 apartments within striking distance of a vibrant social scene and with several transport facilities like Ravenscourt Park Tube station nearby, commuting is no problem. Hammersmith is a thriving theatre district with the Lyric and Hammersmith Apollo a short taxi ride away. If quiet strolls along the river are more your appeal, these apartments are ideally situated since The Thames path is a short distance away. Also nearby is an excellent sailing club, the perfect place to head if you wish to indulge in more vigorous activity.
Getting Around:
TRANSPORT LINKS
• Ravenscourt Park - 0.2 miles, 5 minute walk
• Stamford Brook - 0.3 miles, 5 minute walk
• Turnham Green - 0.6 miles, 12 minute walk
• Hammersmith - 0.7 miles, 14 minute walk
• Kensington Olympia - 1.3 miles, 27 minute walk

Pay and display parking bays surround the building.
Kings Mall Car Park - located 4 minute's drive away.

Supermarkets: Tesco Express, King Street - 2 minutes walk
Other Things to Note:
LOCAL, FRESH FRUIT & VEGETABLE BOXES AVAILABLE – DELIVERED DIRECTLY TO YOUR DOOR.
CONTACT US FOR DETAILS.

CLEANING: WE ONLY USE PROFESSIONAL CLEANING COMPANIES WITH HOSPITAL GRADE CLEANING PRODUCTS. THE HIGHEST STANDARDS ARE MAINTAINED AT ALL TIMES.

The entire apartment will be yours to enjoy for the duration of your stay!

IMPORTANT INFO:
If we can accommodate an early check in or late check out, a fee of £50 will be charged as we have to block the calendar.

House Rules:
• No smoking
• No pets
• No parties or events
• Check-in is 3:00 PM - 11:00 PM
Show more
Amenities
double bed
TV
Kitchen
heating
stove
Iron
Dryer
Wireless Internet
Refrigerator
Hair Dryer
Bed Linen & Towels
Washing Machine
Rooms
location is estimated and the address will be provided once your booking is confirmed