(M320)Rooftop Apartment with Private Terrace¤
4 bedrooms
1 bathroom
4 guests
89 m²
Min 1 night
Or
PLEASE NOTE:
Rates advertised on the listing can vary based on the season and are subject to change without prior notice based on the length of stay and number of people. Please contact with your Rental Specialist today about your travel dates.
Discover Barcelona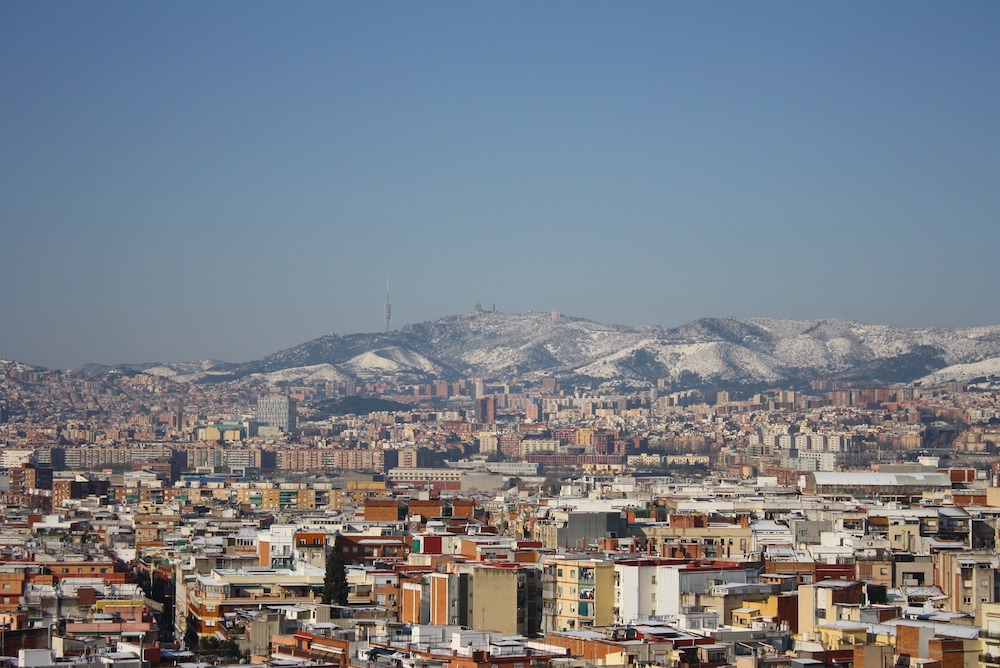 Moving to Barcelona: Your Relocation Guide
October 06, 2020
Getting to live in Barcelona is a chance of a lifetime. The city has so much to offer and you can live out a fantasy lifestyle that you've probably only seen in movies and on TV. However, setting up a new life here isn't easy peasy. This guide will tell you that there's a lot you need to do!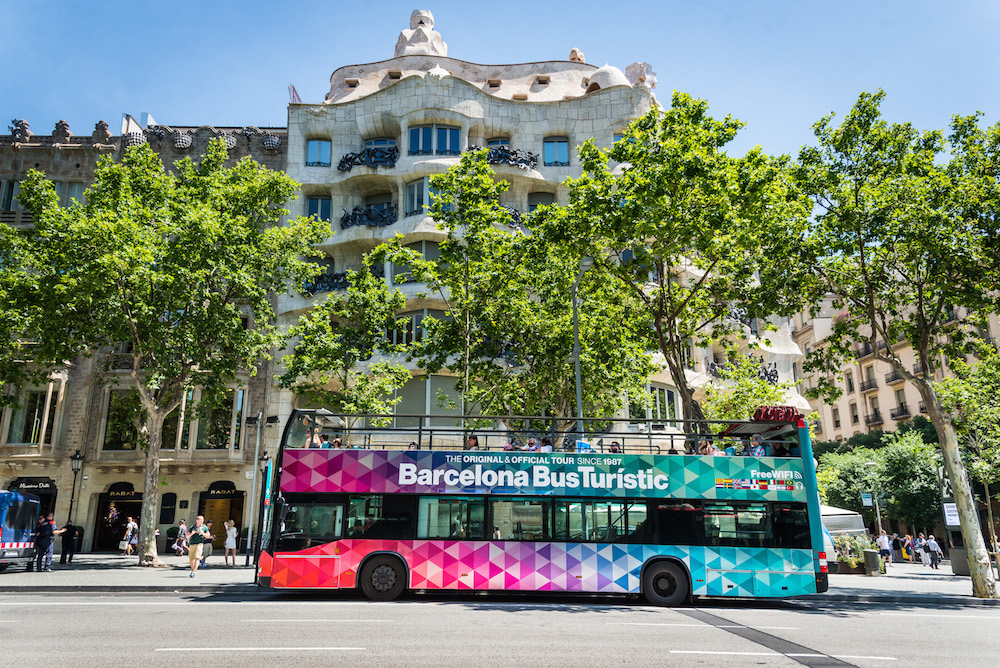 Barcelona's Public Transport: What You Need to Know
August 02, 2020
Whatever you may think about Barcelona, at least it's an easy enough city to travel in. Most of its public transport systems work efficiently and are even faster than those in other cities. And you never know what kind of adventure awaits you in them!
Description
Here is a review from a past guest at this apartment:

'This is a wonderful place; clean, bright and spacious. Very comfortable, convenient location. The kitchen is large enough to prepare meals, it has a washer for clothing, lovely and large patio/balcony and is well maintained. You will be very pleased.' - Jeffrey

☆☆ BEDROOMS ☆☆
This amazing apartment has 2 bedrooms; the main one has a queen sized bed while the second bedroom has two single beds for a capacity of 4 people. The main bedroom also has access to the private terrace! Both bedrooms have name brand linens and soft lighting.

☆☆ BATHROOMS ☆☆
The apartment has one full bathroom which has a bathtub. The beautifully tiled bathroom has all the features for ultimate refreshment and relaxation. You will be able to take a warm bath to relax after a long day or have a quick shower to prepare yourself for the day ahead.

☆☆ KITCHEN & LOUNGE ☆☆
This apartment features a fully furnished kitchen with everything you need to make meal preparation easy. Custom cabinets provide plenty of space to store your family's favorite groceries, and with appliances that you need make it easy to prepare meals! You can end your day with dinner served at the glass dining table, or chilling on the sofa watching TV.

☆☆ OUTSIDE SPACE ☆☆
The rooftop apartment features a private rooftop terrace where you can watch the sunrise at night while enjoying a glass of wine. In the morning you can have your coffee while enjoying the sun.

★☆ Book Today & Let Us Take Care Of You In Barcelona! ☆★
Here is a review from a past guest at this apartment:

'This is a wonderful place; clean, bright and spacious. Very comfortable, convenient location. The kitchen is large enough to prepare meals, it has a washer for clothing, lovely and large patio/balcony and is well maintained. You will be very pleased.' - Jeffrey

☆☆ BEDROOMS ☆☆
This amazing apartment has 2 bedrooms; the main one has a queen sized bed while the second bedroom has two single beds for a capacity of 4 people. The main bedroom also has access to the private terrace! Both bedrooms have name brand linens and soft lighting.

☆☆ BATHROOMS ☆☆
The apartment has one full bathroom which has a bathtub. The beautifully tiled bathroom has all the features for ultimate refreshment and relaxation. You will be able to take a warm bath to relax after a long day or have a quick shower to prepare yourself for the day ahead.

☆☆ KITCHEN & LOUNGE ☆☆
This apartment features a fully furnished kitchen with everything you need to make meal preparation easy. Custom cabinets provide plenty of space to store your family's favorite groceries, and with appliances that you need make it easy to prepare meals! You can end your day with dinner served at the glass dining table, or chilling on the sofa watching TV.

☆☆ OUTSIDE SPACE ☆☆
The rooftop apartment features a private rooftop terrace where you can watch the sunrise at night while enjoying a glass of wine. In the morning you can have your coffee while enjoying the sun.

★☆ Book Today & Let Us Take Care Of You In Barcelona! ☆★
Show more
Amenities
heating
Balcony
Terrace
dining table
dining room
mirror
Rooms
Bedroom 1
double bed
night table
Bed Linen & Towels
desk
lamp
wardrobe
Towels
Cribs Available

Bedroom 2
single bed
Towels
lamp
wardrobe
night table
Bed Linen & Towels

Bathroom 1
Towels
bathtub
shower
Toiletries
Hair Dryer
toilet

location is estimated and the address will be provided once your booking is confirmed