Villa Solea- Elegant Modern 6BR Villa. Stunning sea views, 5 mins Walk to the Beach. Air Con, Wifi.
6 bedrooms
4 bathrooms
16 guests
700 m²
Min 4 nights
Or
PLEASE NOTE:
Rates advertised on the listing can vary based on the season and are subject to change without prior notice based on the length of stay and number of people. Please contact with your Rental Specialist today about your travel dates.
Discover Costa Del Sol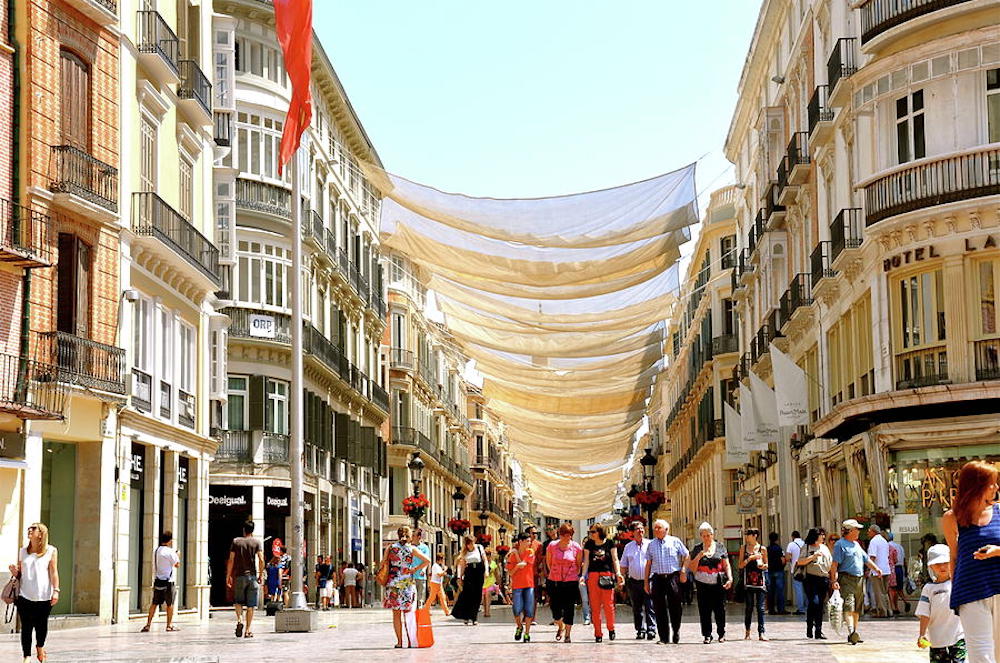 Shop Like a Málaga Local in These 9 Well-Known Style Spots
March 16, 2020
In Costa del Sol, Málaga is the place to be to get great fashion finds! The locals here dress impeccably and that's because the stores in this coastal city are chic, fabulous, and worth every penny you spend!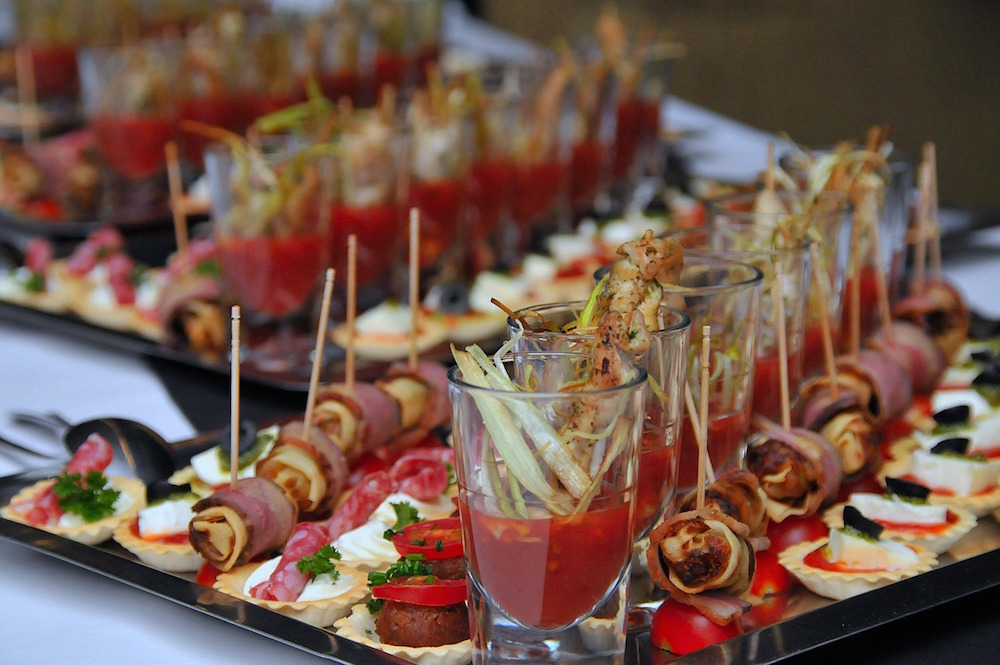 12 Must-Try Tapas Restaurants in Fuengirola, Spain
March 15, 2020
Tapas are all the rage here at Fuengirola. They're not too heavy, but at the same time, not too light. They're just right. And here in Costa del Sol, the town of Fuengirola boasts a bevy of tapas bars worth visiting.
Description
Beautiful 6+2 bedroom villa, located in a 5 min walk to the beach offers stunning sea views, a private swimming pool, well kept garden with a private basketball court.
Fantastic accommodation for a big family with children looking for privacy!
This traditional Andalusian style holiday villa for rent is located in the lovely village Sitio de Calahonda, only a 5 mins walk to the beach and big shopping centre.
With the maximum capacity of 16 guests, the house has 2 floors, 6+2 bedrooms and 4 bathrooms.
The main floor contains a spacious living room with a fireplace, cozy dining room, billiard room, fully equipped kitchen with all modern appliances, 3 bedrooms, two bathrooms and a guest toilet.
One of the bedrooms is a master bedroom with a nursery and en-suite bathroom. The other three bedrooms have two single beds each and share a bathroom.
The second floor has two wings with their own staircases. The left wing contains a bedroom with an access to a sunroof terrace.
The right wing of the second floor offers the second master bedroom with en-suite bathroom, large private terrace with stunning sea views, walk-in wardrobe and attached nursery room.
This exeptional holiday villa offers a variety of amenities both inside and outside. From the pool table outside and the billiard room to comfortable loungers at the spacious terrace, then the private basketball court and a pool side lounge with sunbeds and separated BBQ area. You will never get bored!
Main level:
Living room with TV and exit to the terrace.
Dining room
Bedroom 1: king size bed with adjacent nursery with the sofa bed (opens in 150 cm sleeping place) and en-suite bathroom (shower, WC)
Bedroom 2: 2 single beds
Bedroom 3: 2 single beds
Lounge with TV, table pool and a sofa bed
Kitchen (dishwasher, microwave, freezer, electric coffee machine)
Bathroom:bath, bidet, WC.
Guest toilet: WC
Top floor:
Bedroom 4: king size bed and en-suite bathroom (shower, bidet, WC), walk-in closet
Bedroom 5: queen size bed
Bedroom 6: 2 single beds
Bathroom:shower/bidet/WC.
Ouside dining area seats 8.
Internet (WiFi, free). Garage (3 cars).air conditioning in the bedrooms
The territory includes a private garage for three cars and the patio. This beautiful villa for rent, surrounded by gardens offers 3 outside dining tables to enjoy al-fresco, a lot of sunbeds are spread accross the territory giving you as much privacy as you need.
The house is in 3 minutes walk from a local shopping area that has everything you may need from supermarkets, banks and pharmacies to some great tapas bars and restaurants.
Villa Soleada is conveniently located close to all amenities. The sandy beach of Calahonda is only a 5 mins walk away, Marbella centre is a 10 minutes drive, Malaga airport is a 30 min drive away.
This holiday villa for rent has everything you may want for your perfect vacation!
Airport transfer is available on demand for additional cost.

Holiday villa for rent in Costa del Sol.

*The individual making the reservation must be 25 years of age or older
Beautiful 6+2 bedroom villa, located in a 5 min walk to the beach offers stunning sea views, a private swimming pool, well kept garden with a private basketball court.
Fantastic accommodation for a big family with children looking for privacy!
This traditional Andalusian style holiday villa for rent is located in the lovely village Sitio de Calahonda, only a 5 mins walk to the beach and big shopping centre.
With the maximum capacity of 16 guests, the house has 2 floors, 6+2 bedrooms and 4 bathrooms.
The main floor contains a spacious living room with a fireplace, cozy dining room, billiard room, fully equipped kitchen with all modern appliances, 3 bedrooms, two bathrooms and a guest toilet.
One of the bedrooms is a master bedroom with a nursery and en-suite bathroom. The other three bedrooms have two single beds each and share a bathroom.
The second floor has two wings with their own staircases. The left wing contains a bedroom with an access to a sunroof terrace.
The right wing of the second floor offers the second master bedroom with en-suite bathroom, large private terrace with stunning sea views, walk-in wardrobe and attached nursery room.
This exeptional holiday villa offers a variety of amenities both inside and outside. From the pool table outside and the billiard room to comfortable loungers at the spacious terrace, then the private basketball court and a pool side lounge with sunbeds and separated BBQ area. You will never get bored!
Main level:
Living room with TV and exit to the terrace.
Dining room
Bedroom 1: king size bed with adjacent nursery with the sofa bed (opens in 150 cm sleeping place) and en-suite bathroom (shower, WC)
Bedroom 2: 2 single beds
Bedroom 3: 2 single beds
Lounge with TV, table pool and a sofa bed
Kitchen (dishwasher, microwave, freezer, electric coffee machine)
Bathroom:bath, bidet, WC.
Guest toilet: WC
Top floor:
Bedroom 4: king size bed and en-suite bathroom (shower, bidet, WC), walk-in closet
Bedroom 5: queen size bed
Bedroom 6: 2 single beds
Bathroom:shower/bidet/WC.
Ouside dining area seats 8.
Internet (WiFi, free). Garage (3 cars).air conditioning in the bedrooms
The territory includes a private garage for three cars and the patio. This beautiful villa for rent, surrounded by gardens offers 3 outside dining tables to enjoy al-fresco, a lot of sunbeds are spread accross the territory giving you as much privacy as you need.
The house is in 3 minutes walk from a local shopping area that has everything you may need from supermarkets, banks and pharmacies to some great tapas bars and restaurants.
Villa Soleada is conveniently located close to all amenities. The sandy beach of Calahonda is only a 5 mins walk away, Marbella centre is a 10 minutes drive, Malaga airport is a 30 min drive away.
This holiday villa for rent has everything you may want for your perfect vacation!
Airport transfer is available on demand for additional cost.

Holiday villa for rent in Costa del Sol.

*The individual making the reservation must be 25 years of age or older
Show more
Features
Air-conditioning
Sea-view
Swimming Pool
Linens & Towels
Kids friendly
Amenities
Cookware & Kitchen Utensils
Hair Dryer
Bed Linen & Towels
Dishwasher
DVD
toilet
TV
Terrace
cooking hob
oven
microwave
fridge / freezer
air conditioning
sofa
heating
double sofa bed
swimming pool
sofabed
shower
bathtub
single bed
king size bed
garden
Fireplace
Free Wireless Internet
Towels
BBQ grill
en suite bathroom
chairs
Queen size bed
Bed Linen
Ironing Board
Free cot in the apartment
Restaurant
Children Area
On The Bay
Beach View
Boating
Golf
Horseback Riding
Ocean View
Scuba Diving
Shopping Mall
Tennis
Outdoor Tennis
Wind Surfing
Free parking with garage
Private pool
Rooms
location is estimated and the address will be provided once your booking is confirmed