The Greek Island of Mykonos is a playground for the rich and famous with a glitzy nightlife scene and a huge selection of world-class luxury villas. Whether you're travelling with a group of friends or going as an extended family, we've found 12 of the best luxury villas in the Greek island of Mykonos for large groups.
Sleeps: 10
Mykonos Town is where a lot of the action is, so this spacious villa is perfect for a group of party-loving people. The large infinity pool looks out onto the blue waters of the Aegean Sea and has plenty of surrounding space for sunbathing and enjoying al fresco dinners. Five bedrooms, all with en suite bathrooms provide accommodation for up to 10 guests.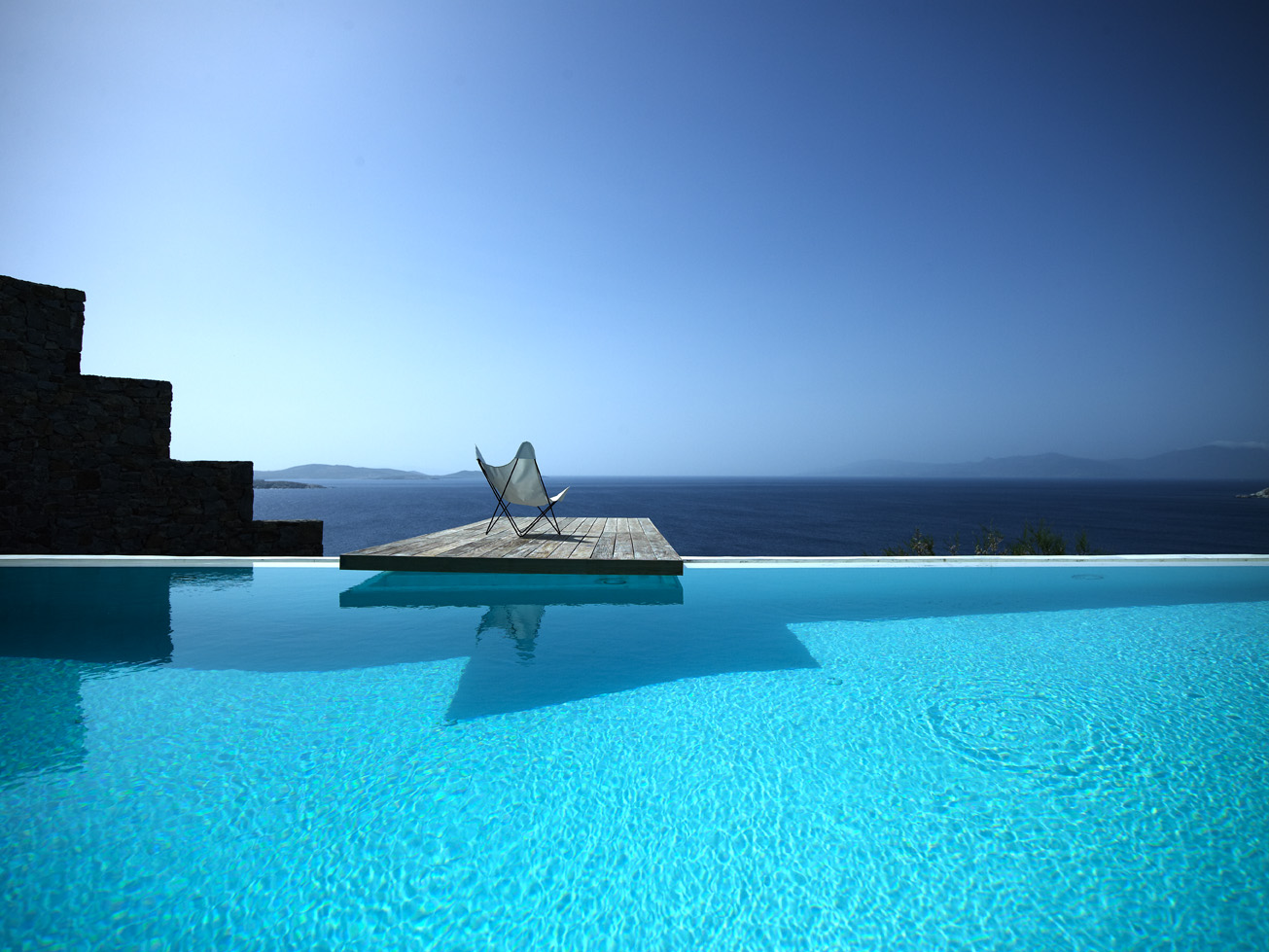 Sleeps: 12
With six bedrooms and six bathrooms, this stunning luxury villa will sleep up to 12 guests. However, if your party is slightly larger, you can rent the whole estate which will sleep up to 34 people in a number of different villas. This estate is situated on an area of 10,000 square meters and has 230 degree views of the islands of Naxos and Delos. The estate consists of two large villas (Villa Delilah and Villa Carina) and eight guest houses. While renting the estate, the guests will also have use of the helipad and the small church in order to host events, weddings, parties, retreats and baptisms etc.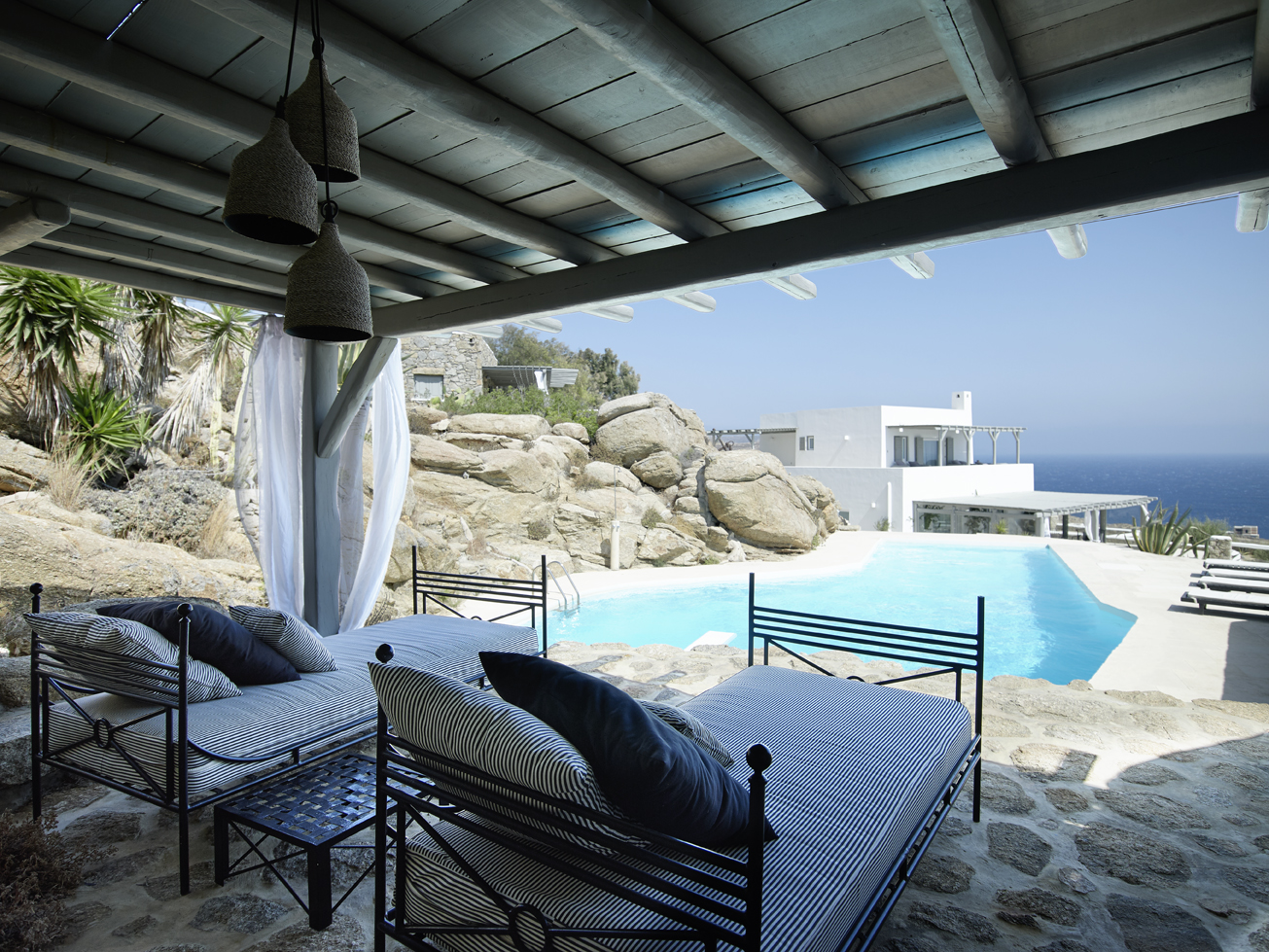 Sleeps: 14
This beautiful villa is located on the south-eastern tip of the island, very close to the beaches of Kalafatis, Agia Anna, Lia, Kalo Livadi, Elia, Ftelia, Panormos and Agios Sostis which are a few of the best beaches in Mykonos. The estate itself is composed of the main villa and two guest houses. It can accommodate seven couples or 14 people in its 7 ensuite bedrooms. There are also four living rooms, three kitchens and an outside pergola. The star attraction though is the huge 95 square meter swimming pool. The perfect place to cool off in the Mediterranean heat.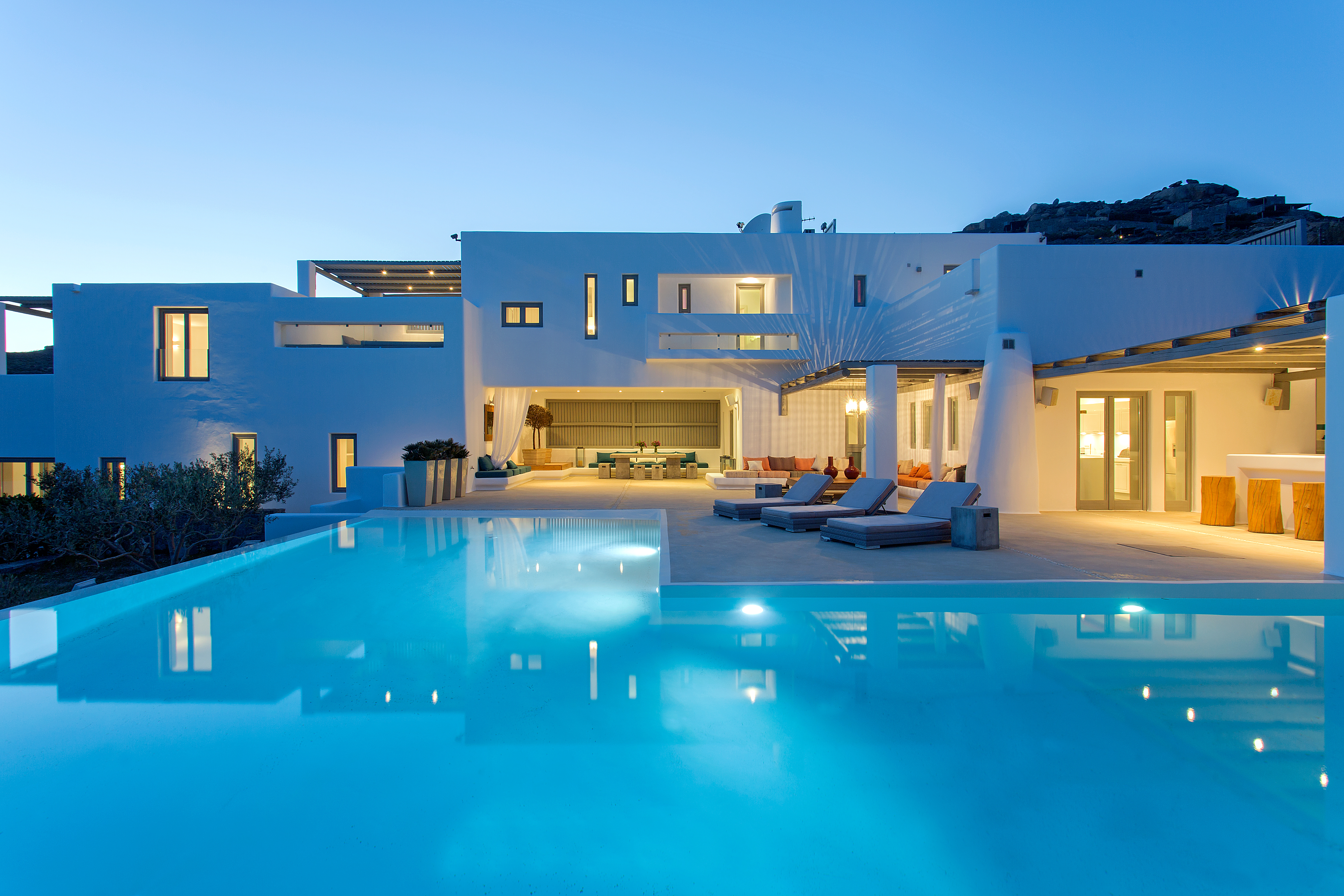 Sleeps: 20
Mykonos has long been a popular destination for glamorous bachelorette parties thanks to its lively nightlife and beautiful beaches. If you're planning a pre-wedding send off for a friend then there's no better place to stay than Paradise Villa Carina 3. With twelve bedrooms and twelve bathrooms it will comfortably sleep up to 20 guests. The huge pool area provides plenty of space for relaxing and topping up your tans.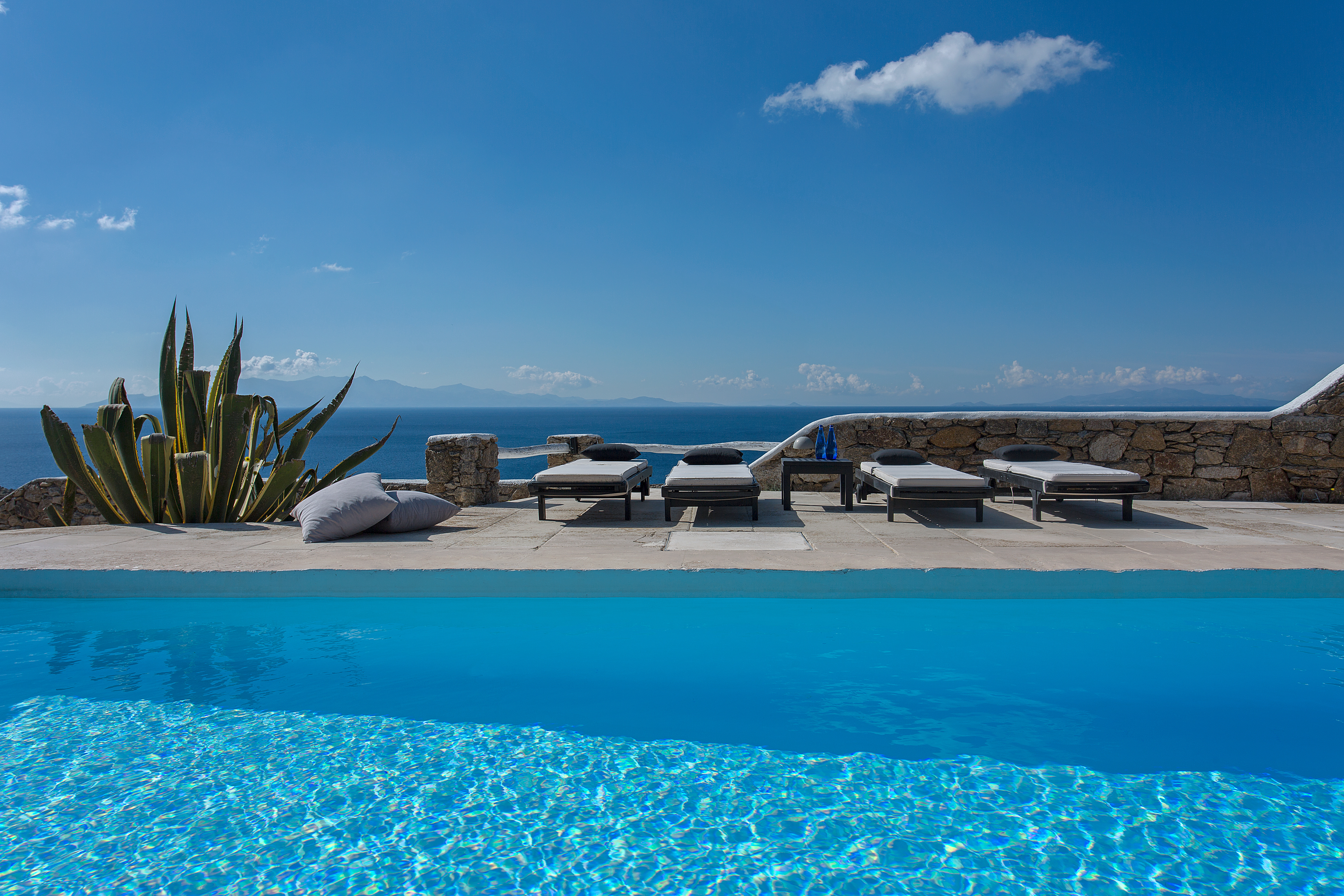 Sleeps: 12
Enjoy the daily sunset over Aegean Sea from the comfort of your own villa during a holiday staying at Villa Casa di Mare. The gorgeous white-washed property sleeps up to 12 guests and features a T-shaped pool which wraps around the villa, meaning each room has direct access to the water. Located close to Mykonos Town and the ferry port which is perfect if you're planning on doing some island hopping while on your Greek vacation.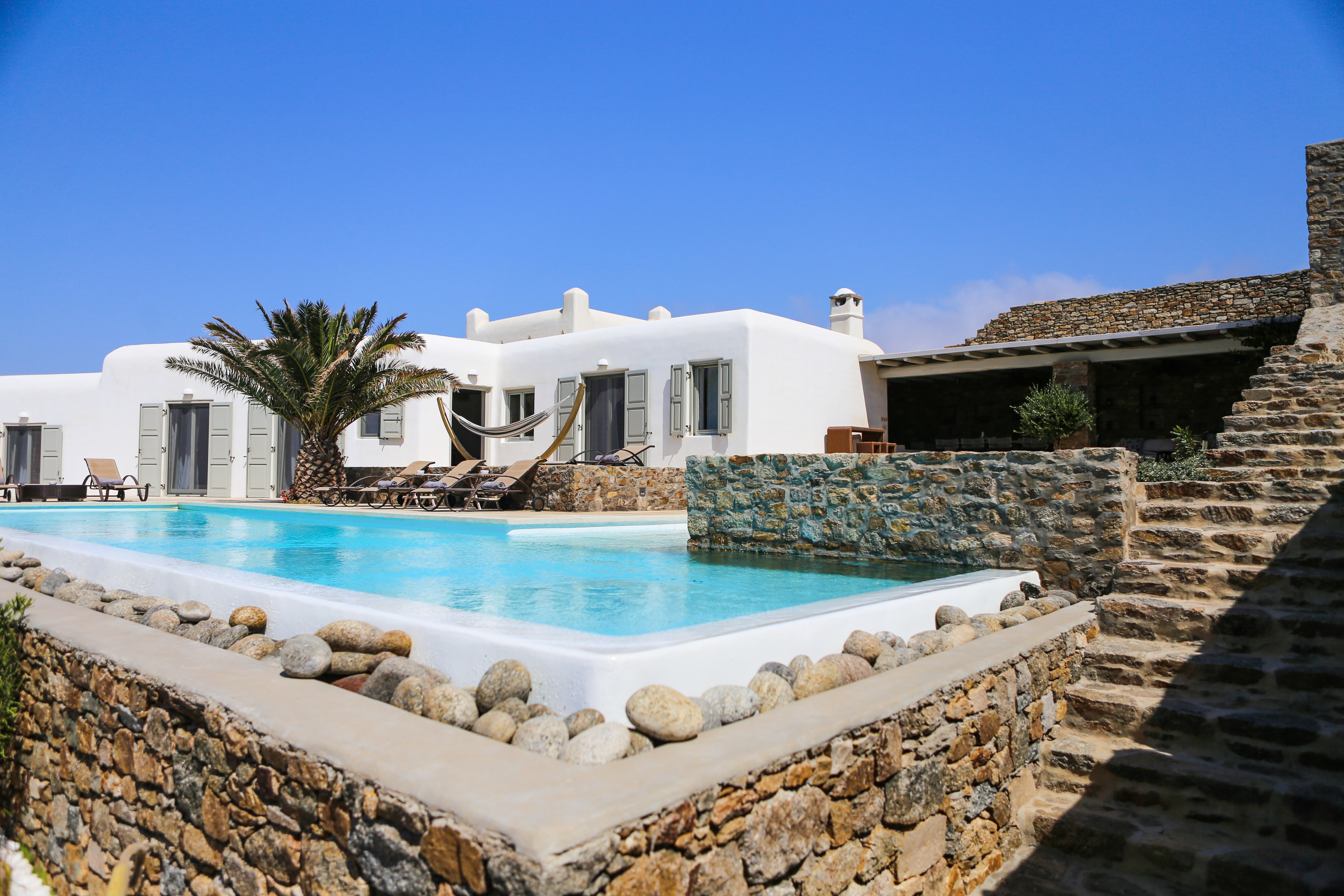 Sleeps: 16
If your idea of a holiday is waking up on the beach with the sound of the water lapping at the sand then you'll love Villa Fedra. Just 80m from a quiet little beach, it's the perfect location for swimming and relaxing. But you're also close to some of the island's best beach bars so the party isn't far away. If all the Greek wine leaves you with a slightly sore head then you can take advantage of our catering service and have fresh food delivered straight to your villa for breakfast, lunch or dinner.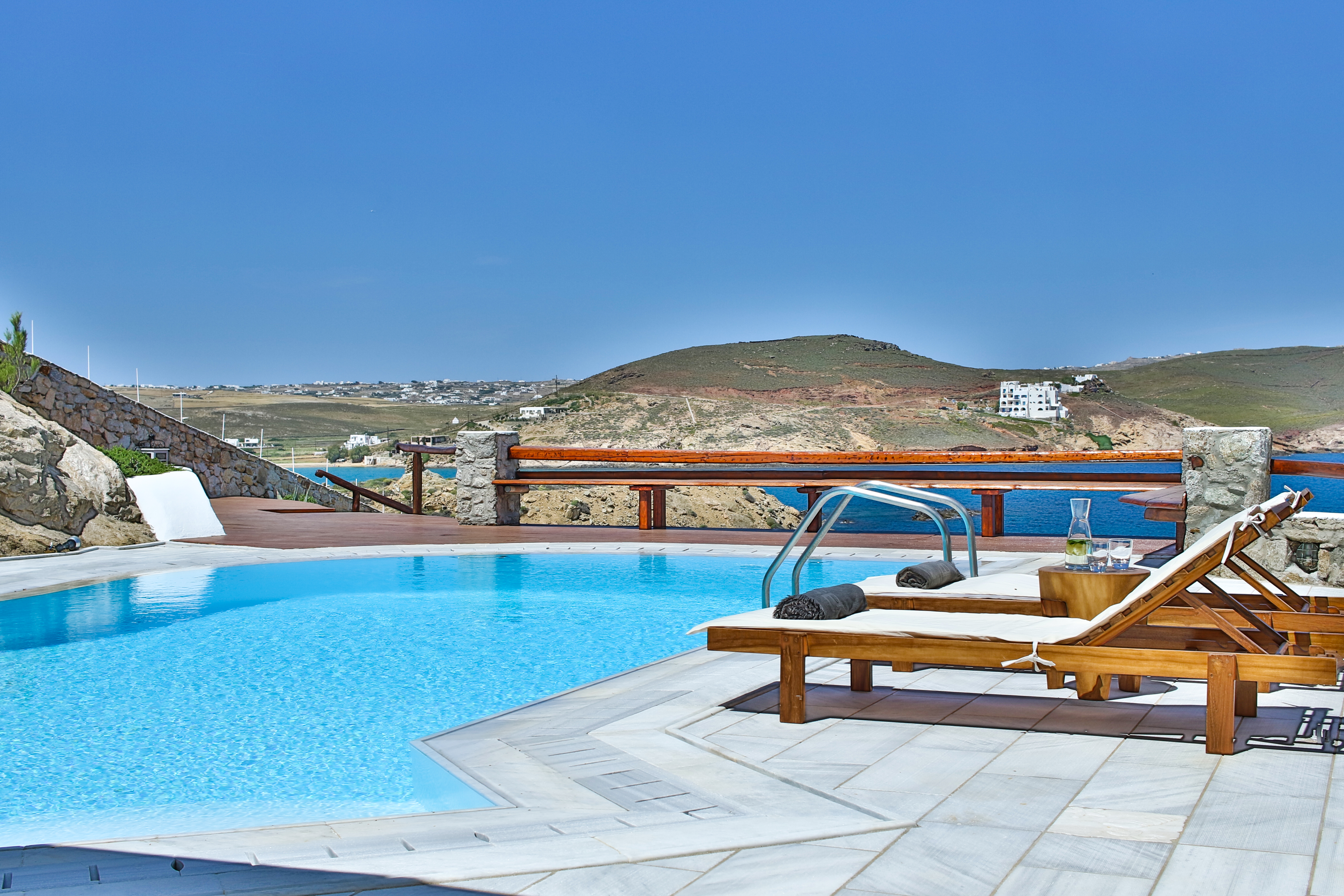 Sleeps: 24
This truly world-class villa combines the privacy of a vacation rental with all the convenience of a hotel. The staff at Grand Retreat Villa will go out of their way to ensure you have the holiday of a lifetime, organising the best dinners, the most beautiful excursions and generally making sure everything goes without a hitch. Grand Retreat residence is divided in the main building, in to five independent apartments, and four studios that alltogether can accommodate up to 24 people. Ideal for reunions or large group holidays.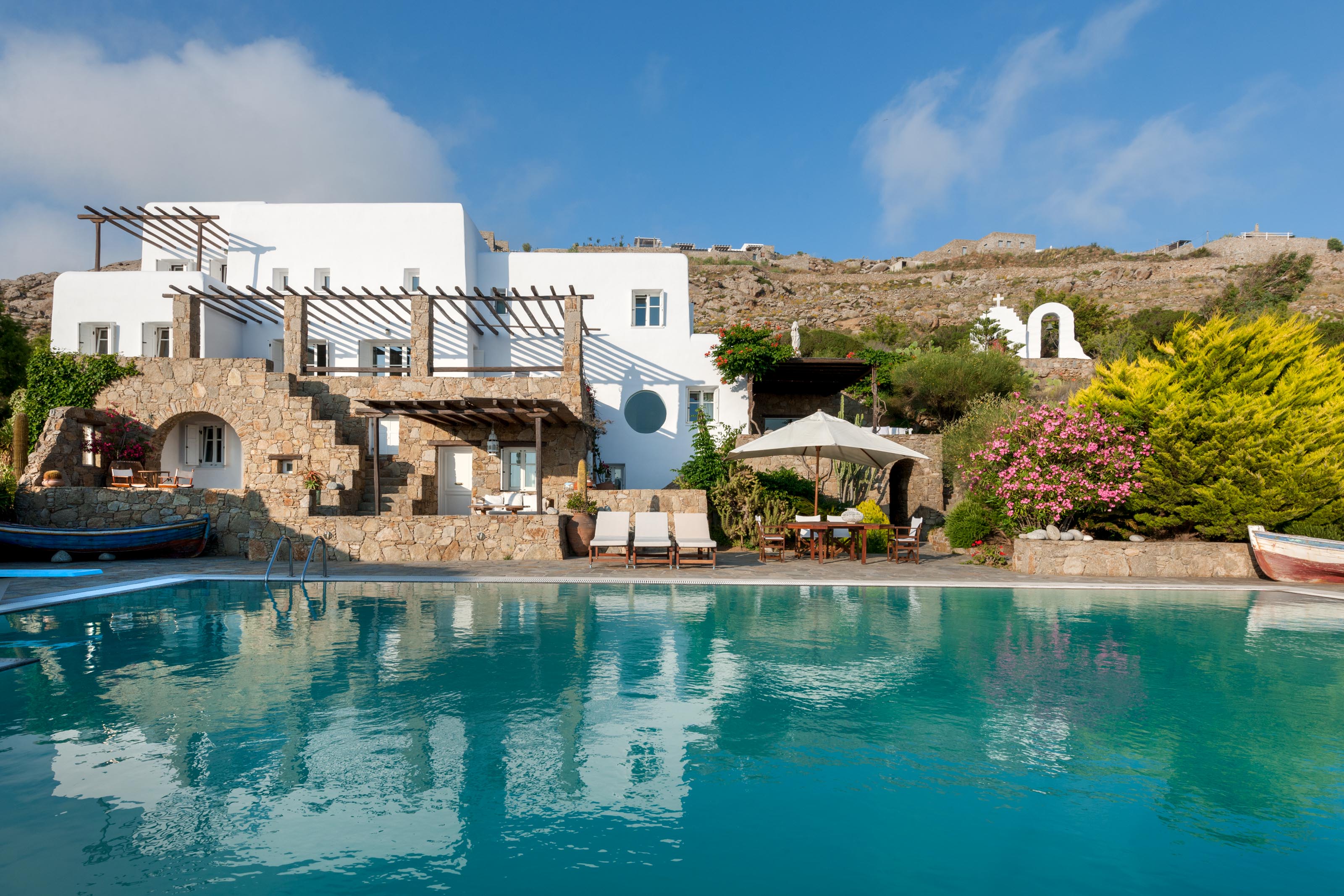 Sleeps: 12
Undoubtedly one of the most beautiful beach front properties in Mykonos, this stunning villa looks out over the deep blue sea from the golf of Ftelia. The villa is only two minutes away from the famous beach of Ftelia and only 10 minutes from Mykonos town centre by car. Nestled in a quiet neighbourhood, it offers full privacy but at the same time is near to the famous beach restaurants and the unique nightlife that has made Mykonos so famous. Perfect for a large family, the villa sleeps up to 12 people and boasts a stunning swimming pool.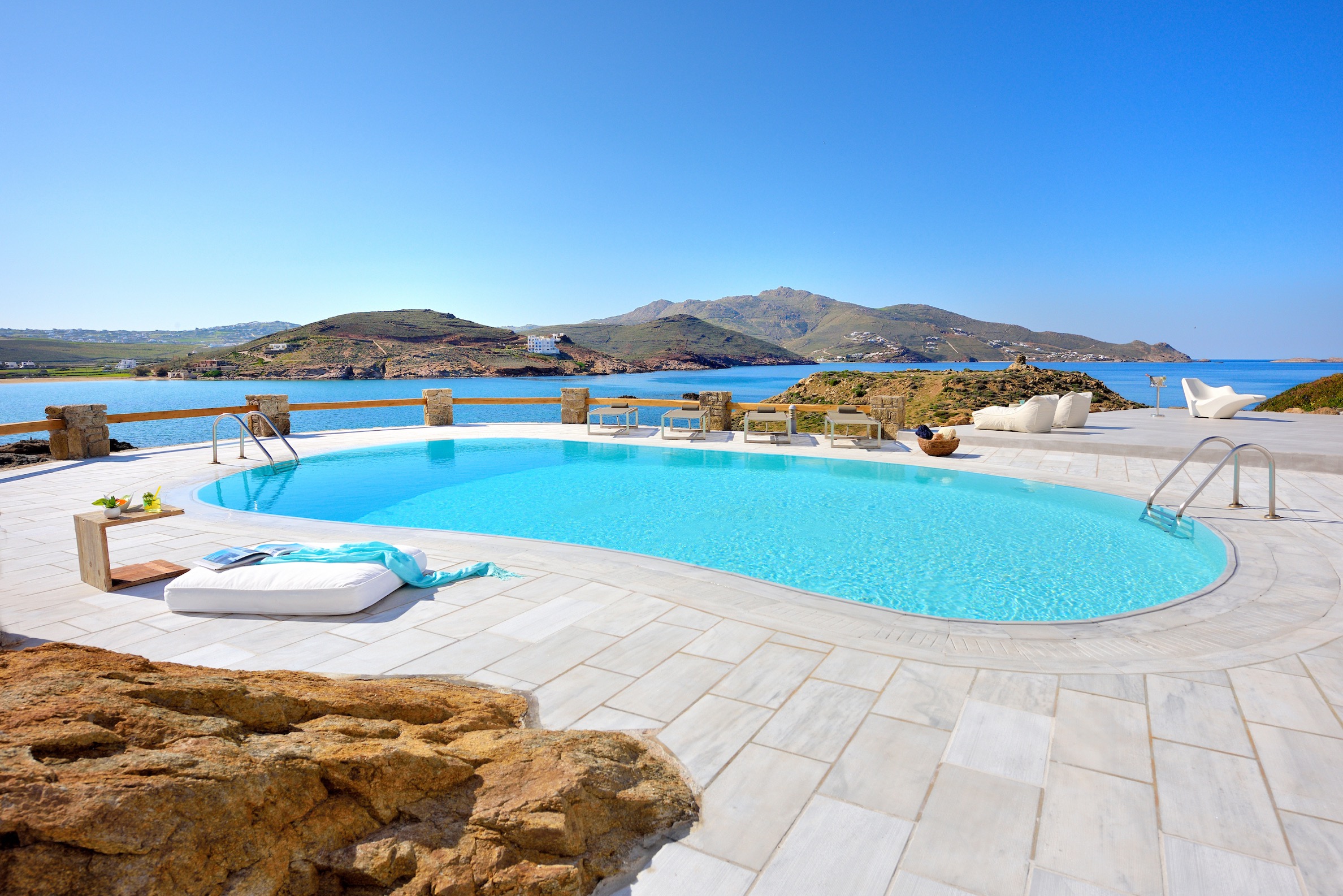 Sleeps: 10
Have you always dreamed of having your own bar? Well you're in luck because Villa Aphrodite features an outdoor bar next to the stunning infinity pool where you can enjoy a night cap. The amazing villa has been designed by a young Greek architect in a fusion of traditional Cycladic elements and chic industrial design in black, white and grey tones. The tranquil surrounding area is perfect for yogis, with plenty of space to lay out your mat on the deck and salute the sun.
Sleeps: 12
Situated on the southern part of the island, Villa Dolce Vita gives a stunning view of one of the quietest beaches of Mykonos, Agrari Beach. Located on a cliff, just over a small river, it is surrounded by granite rocks of extreme natural beauty. It was selected by Architectural Digest Magazine as one of the top villas in the world in its category in 2001 and it's been in perfect condition ever since. With space for 12 guests it's the ideal getaway for a large family.